ACAD
Student Alumni.
If you wish to have a photo and some text. please send to
allanjcozzubbo@shaw.ca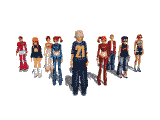 Excuse this page....the copy and paste does not work...please send as an attachment any photos for this page to my email address. Thanks.
HAVE A LOOK AT THIS SITE....IT'S AN UPDATE ON TARA YOUNG...VERY INTERESTING.
COPY AND PASTE ON YOUR BROWSER
https://www.theatreartlife.com/lifestyle/broadway-to-dubai-tara-young-interview/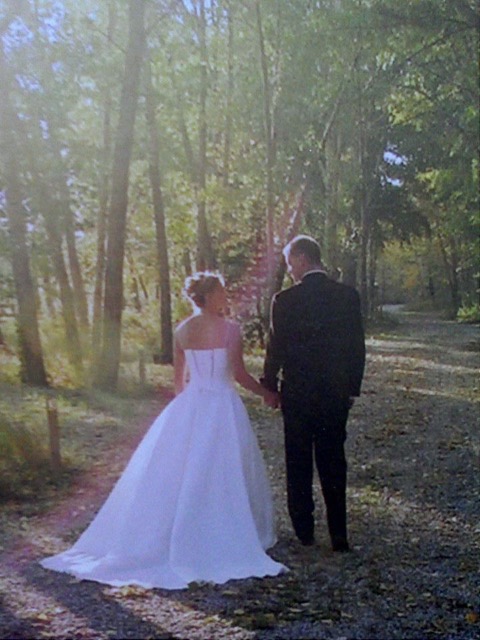 Tamiko Lagerwaard and Mike from their wedding 12 years ago...2003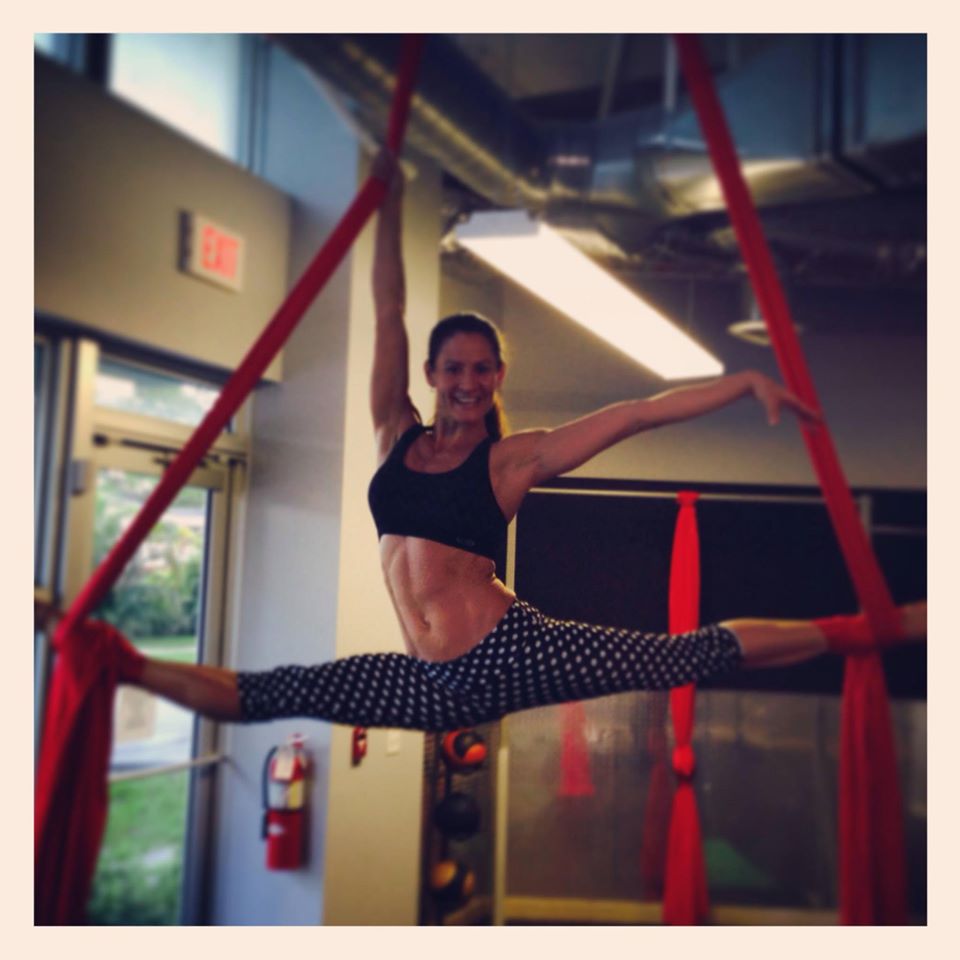 Laurel Burnett...above..Awesome photo..and 2nd from left in the group below.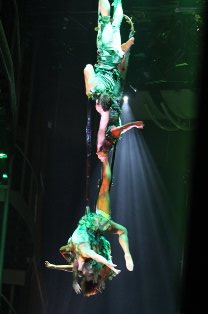 Pictured above is Laurel Burnett...and her words below
So wonderful to hear from you.
Yes, My older sister Crystal Burnett (Lattery) danced with you for many years. She married and had twin girls, who are now 18. One which battled Leukemia and survived <3
Crystal did stop dancing early (sadly, as she was very talented) and now lives in Okotoks. We are very close. :)I have attached a BIO I have used.... feel free to use some of the information on it if you would like to add text to my photos. I also have attached a few more photos - just for you to see :) a few adventures I have been on in my 20+ years of touring.I now live in Miami Florida and teach Fitness with and amazing company.... FlyWheel Sports. It is a Very popular, High Intensity Body Barre Conditioning and also Indoor Stadium Cycling. I still however, dance in productions that may pop up here in Miami and teach private Aerial Conditioning classes (Silks , Web and Pole Fitness) With much Love, Laurel Burnett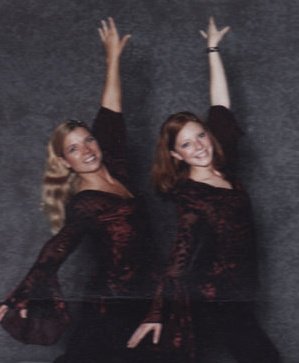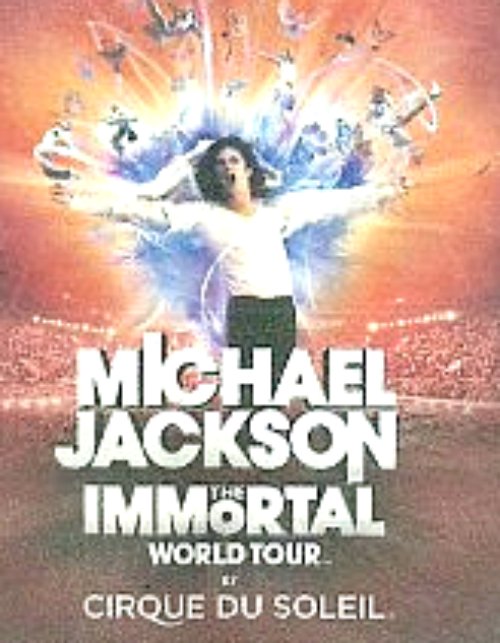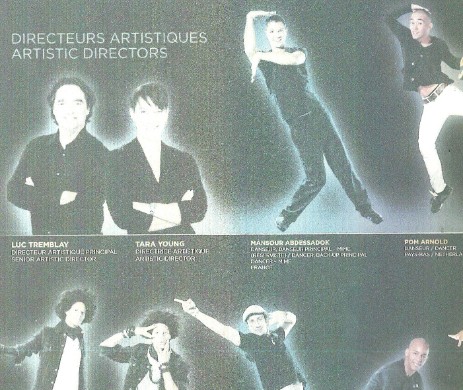 Tara Young ...Artistic Director for "Cirque Du Soleil"-a photo of a portion of the program. Deanne and Tara Below. Tara upper left beside Luc.
Tara Young and Deanne Schmierer....November 2011..Deanne and her husband Dale were in Vancouver and got to see Michael Jackson's Cirque du Soleil Show...Tara is the Artistic Director and in a three year contract....Thus the picture above...We all remember Tara's Talent I'm sure! (She was there when a portion of the show was on "Dancing With The Stars".
David Adie, is on facebook and he took dance in the early days of the ACAD. H e danced when Andre, Irene, Martin & Monica Wenger--Daryl Graf--Duncan Campbell and Miss Debbie Black. He had a very disciplined approach to his routines and you can see his 1st place winnings as you browse the website. David was at the June 26th 2011 Reunion. It was awesome to see him and his children.!
Tara Rockey Fawcett with her husband Taylor. Tara is on facebook. Tara lives and teaches Dance in Consort as well as her mom and dad. Her Mother is her "Drill sergeant" and helps teach at the studio. Plus she is her complaint department. Tara was very precise whth her craft and always put 100% into her dance routines. She had "The Gift to Perform"!
Lisa Martin Fried with her husband Robert. They dance and their two sons with the "Bavarian Schuhplattlers" of the Edmonton Dance Group. The group tours Canada and the USA....Lisa has continued to teach through the German Club and dances in stage shows. Their two sons, one 17 years (Mitchell) is graduating and going to the U Of A. next year taking medicine. Their youngest son now age 14 years (Reid) is a dancer. Takes Tap, Jazz, Contemporary, Musical Theatre, Ballet but his favourite is HIP HOP. (Reid Dances at "Variations Academy of Performing Arts" with Jolie Van and Helen Esik) and Miss Lisa is in her 4th year of HIP HOP! ...good for her!.(Feb. 2011)"Rocktober Fest" below
I've an update from Allyson Fox--Peter Togni's step sister...she is in the Maritimes like Peter..."Although I'm not involved with dance at the moment, I did continue on for quite a few years. I attended the NBS, then the Quinte Ballet School and finally ended up in Montreal for a couple of years. My knees didn't hold out though and I then went to the University of Waterloo and taught in their dance Department. I also did Benesh Notation and a short stint in choreology at the National Ballet Company". Allyson is going to look through her photos and send us some from the Cozzubbo Days. (Allyson's dad passed in 2000). Allyson is now working for an Applied Geodetics research group and doing her Masters Degree in Science and Applied Geodetics. Allyson was a very technical dancer and had an irresistible charm and a very strong "Spirit of Dance".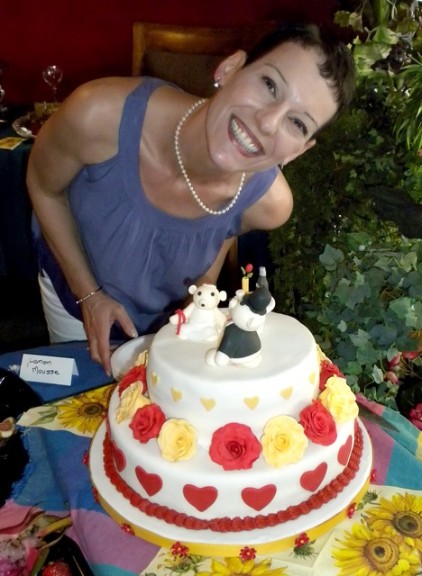 Rachel Hershfield above with her delicious new hobby --Cakes--I can see she attacks the project with the energy and decadence she did her dancing! Leslae Ewonus was her duet partner and they both complimented each others drive and passion to excel in their art. Rachel also worked with J. LeMay on the opening ceremonies of the 1988 Winter Olympics. She worked on the large crowd of performers that did the figures in the ceremony.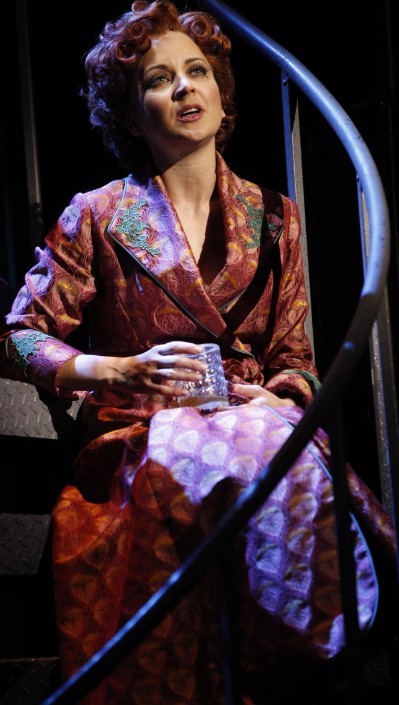 Kara Tremel above...the U.S. Tour of "Jersey Boys".--the Broadway tour-Kara is playing the role of Mary Delgado--(Frankie Valli's wife) 2010 Photo Credits to Joan Marcus- Visit ---jerseyboystour.com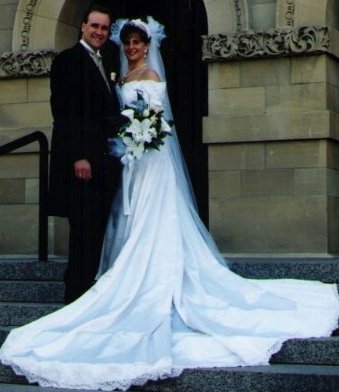 Lorena Apuzzo Dohan with her Husband Ken.--Great Wedding Photo
Tory Doctor above--he has made his life one of SHOWBIZ---His profile is on facebook with an interesting set of photos like the ones posted above. Tory was a lot of fun to teach and who can forget his vocals at Interschool.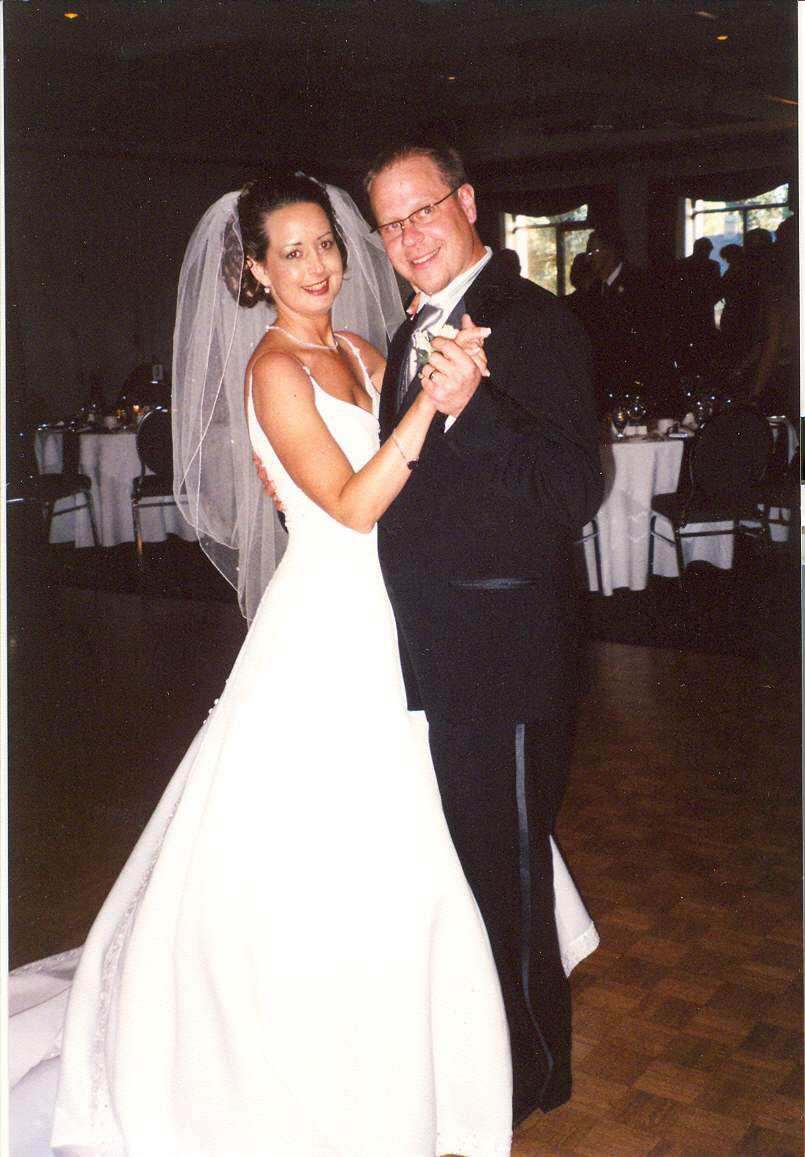 Deanne Mae Schmierer above with her husband Dale Comessotti. A treasured photo...Deanne is Mr. C's great, great cousin. Her grandmother Concetta, was a sister of Mr. C.'s Dad, Agatino Cozzubbo.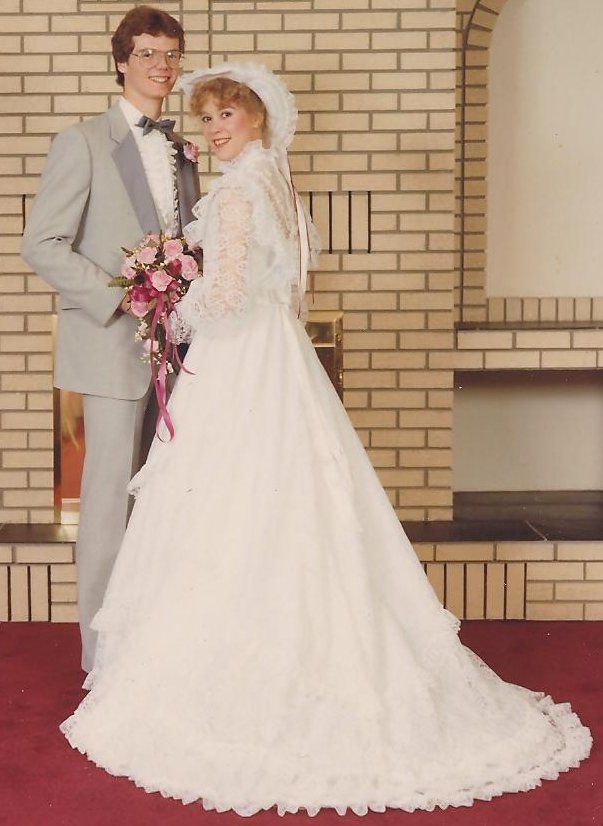 Joy Westin McIIwain with her husband Don --Before Joy taught for the Academy she was a pupil-- when Joy married Don, Mr. C. gave the speech to the Bride...a beautiful wedding!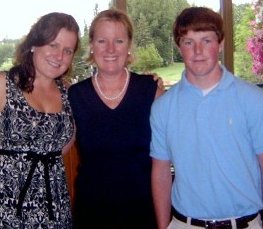 Leslae Ewonus Dalpiaz centre with her daughter Miranda and son John Gregory. Leslae and her husband Tony, live in Missoula Montana, where Les has a very successful Law Practise. Leslae had a strong "Spirit Of Dance" and accepted the challenge to suceed and become the excellent performer she was. Her and Rachel Hershfield were duet partners both complimenting each others drive. Leslae obviously carried her passion into her adult life.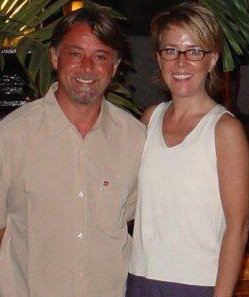 Dawn Ewonus with her husband Rob live in Calgary. Dawn had an "eager to work" quality for her dancing and invested a lot of herself into her unique style. She achieved an excellent level to her performances. She also was Sean Cheesman's duet partner and certainly carried her weight-- a joy to watch perform!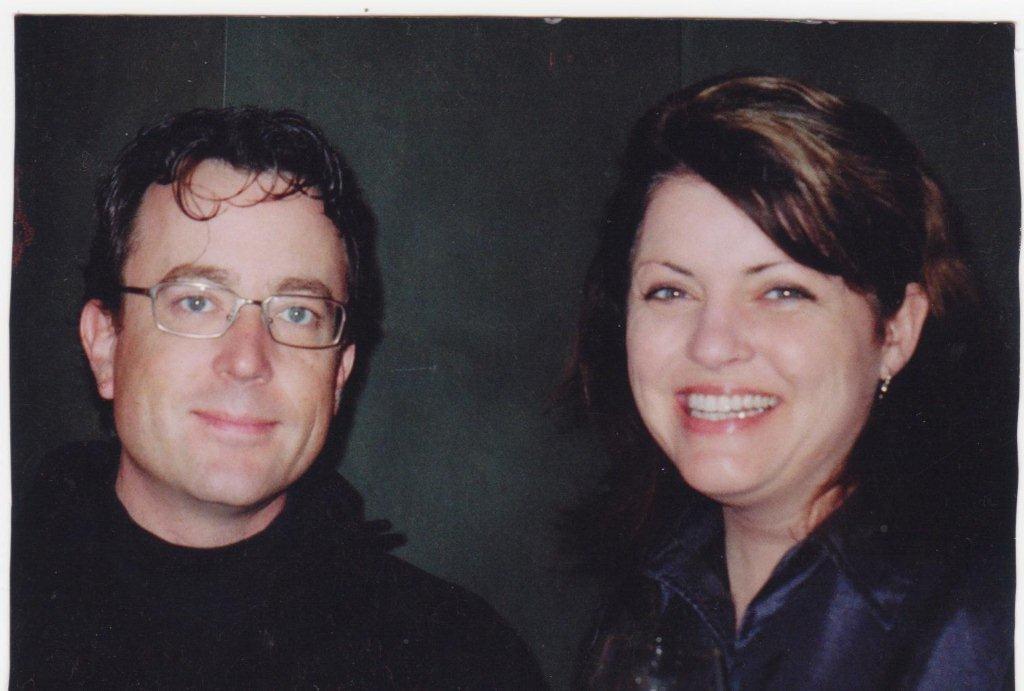 Jake (J.P.) Ewonus with his partner Linda. They live in Calgary and are busy in the business world. Jake, one of the three Ewonus children, involved in DANCE, had a solid masculine style accepting the responsibilty to succeed. He had a very successful journey with the Academy and certainly developed into a strong male danseur.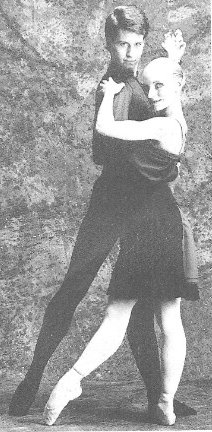 Mardyne Davey in the above photo with his RWB Duet Partner Dana Dyck..the photo is taken from a RWB program. Mardyne did wonderful solos and group numbers. He was also in some of the productions. Mardyne had a flare for Ballet and made it to dance With the Royal Winnipeg Ballet. The Girls loved his masculine style and always gave him a very generous applause. He also was a guest performer at one of the Academy's Ballet Evenings. We have been in touch and is going to forward us some photos...His female dance partner was Lori Jenson. Mardyne danced in the tap and jazz class with Cindy Dotzler and Lisa Horvath Svecla.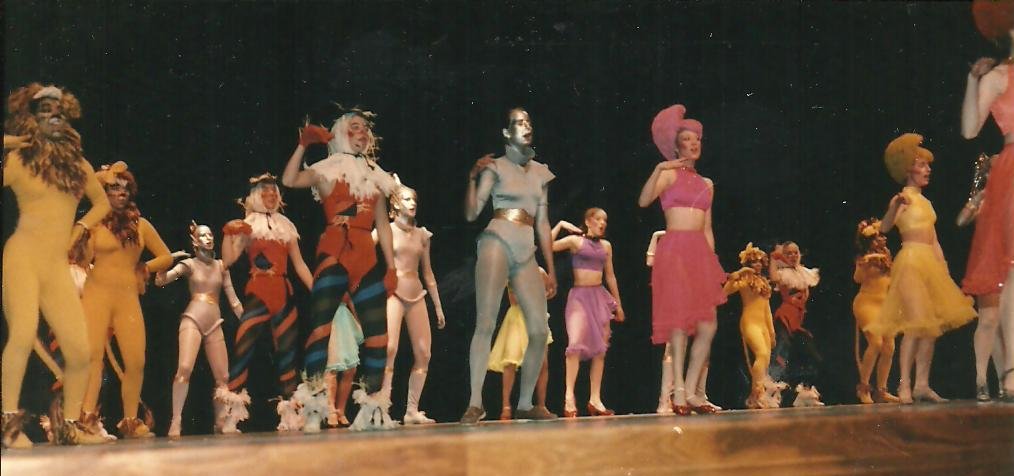 Meco picture above...our Wizard of Oz Production. lots of Dorothys...Lions..Woodmen..Scarecrows...Etc..Fun for sure!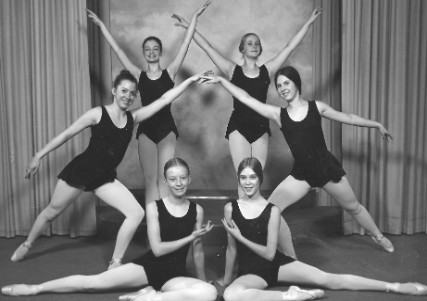 Major Ballet Candidates...Back Row..Karen Zimmerman Evans..Carol Nielsen..mid. Lucy Nardei..Dianne Ranshaw Richards..Front. Sherri Hryciw Oberholtzer..Joy Westin Mcllwain. About 1980.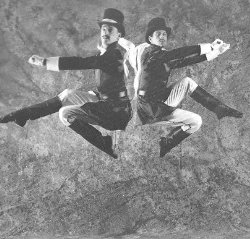 Jorden Morris above to Picture right in a performance with the RWB. (Colin Horsburgh left)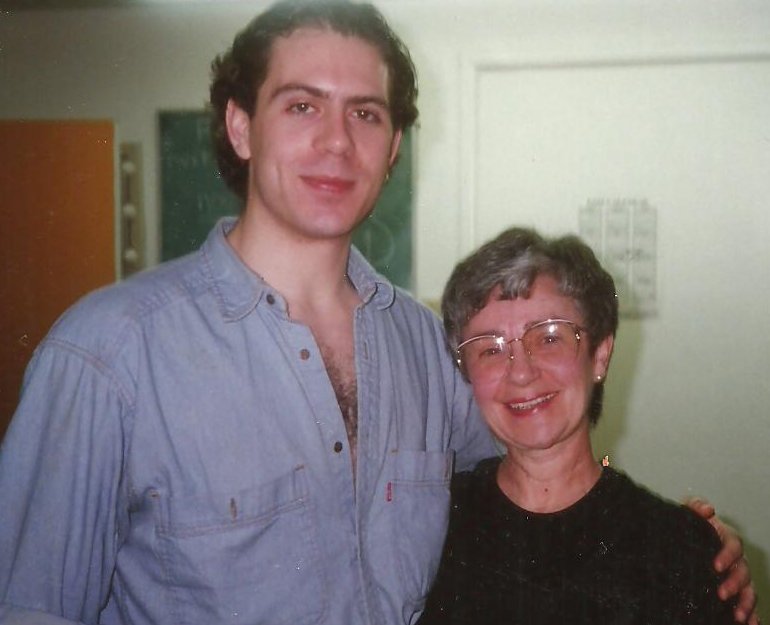 Lynette Fry -Abra with Jorden Morris. above ..Mrs. Abra was a Principal Dancer with the Royal Winnipeg Ballet in her younger days.. Jorden made it to the RWB and as of December 2010 is a teacher Choreographer for them....Mrs. Abra I'm sure has a soft spot for the RWB staff that carry on her tradition.
Kira Greasley and Michael Tharin above in 1986 as a tap duo. They had a good style and some striking poses for their age. they made a good team.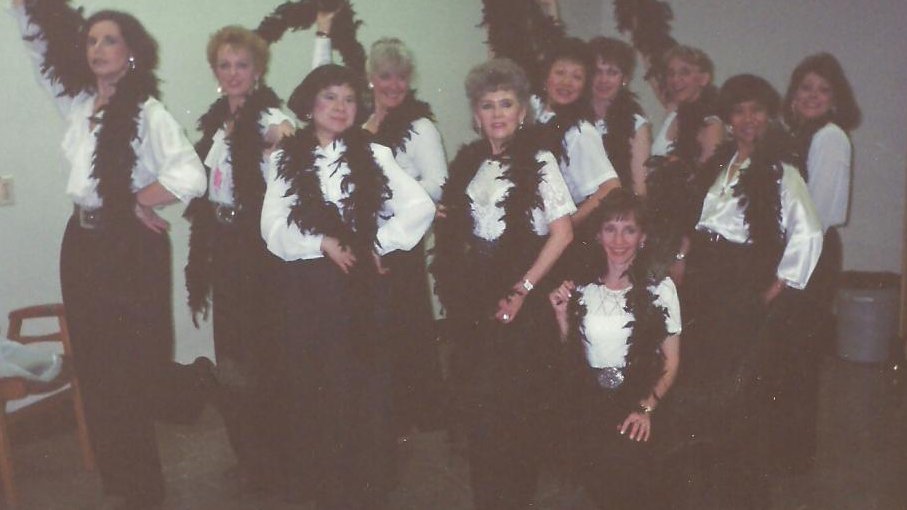 Above -is an Adult Group..Centre I see Shirley Doncaster, Mrs. Semeschuk, Mrs Jullian,. Who do you see??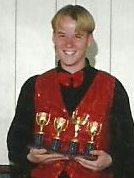 Johathon Thiessen...he won four 1st place trophies at Interschool --Jonathon pictured above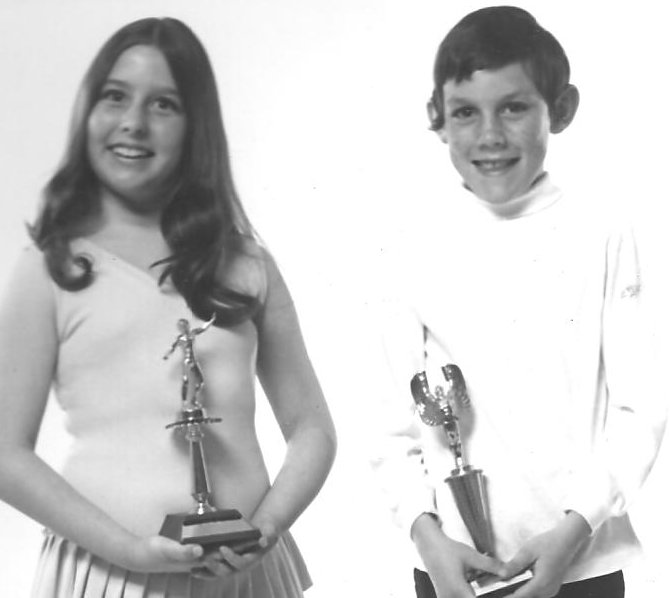 Kim Paquette and her brother Steve..-1st Place at Interschool . They both did an excellent job with a strong and grounded attack!--pictured above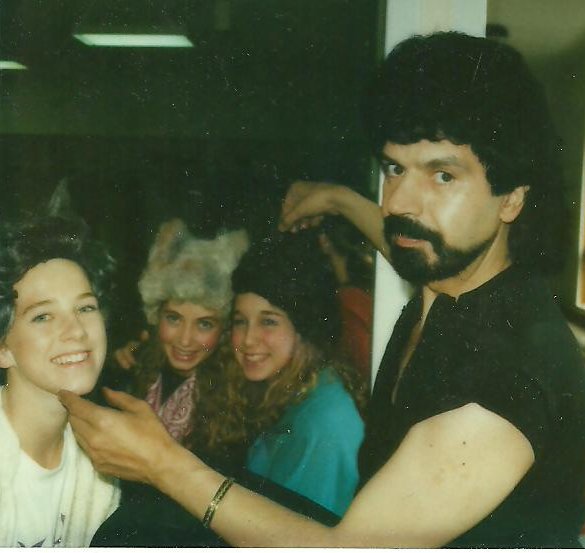 Mr. C. --- involved with the makeup for the production Cats...in the Teal top -Kim Hall and beside her is Lisa Martin. We had a workshop with John Cox from "About Face"...we took pictures of his great cat faces so we could duplicate them for the big show.
Trista Smandych Bailey ..Ukrainian Costume...She's holding Trevor Smandych's son Jayden (4 months) and then to her left is Lysia's son Parker ((9 years) and Trista's daughters Fiona (5 years) in front of Parker...and Ainsley (3 years)..Note-Trista's Splendid SMILE!(August 2010-Trista looks great like her mom-Mal Smandych)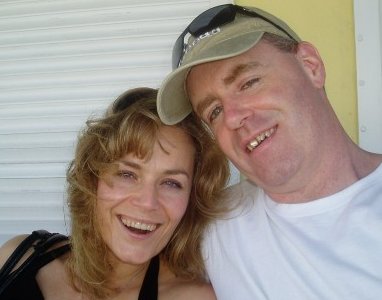 Tamiko Lagerwaard-with her husband Mike. I can remember Tamiko's Mom braiding the back of her hair with One Hand...and then twisting it into the required ballet bun for her RAD exam.--Tamiko had a lot of enthusiasm for DANCE and presented her routines with a lot of expression and very clean technique. A joy to watch perform!
Cindy Anderson Tymko below ...Cindy had quite a flare for Dance...always put her best foot forward so to speak--she had heart felt emotion and now is teaching with her husband Richard and has a company "Rhythms Of Dance". (see Data Page)
Roxanne Pogson Ryz is on facebook--Roxanne was very into technique with her dancing. She took the challenge and went with it giving very pleasing performances.
Esther Odagaki --Esther was one of three daughters that took dance at the academy--She had a great sparkle and bearing about her routines and always stepped up to the plate.
Dawn Marie Fox-Jackson.---- is on facebook, she is now teaching Dance and has some excellent photos on her profile. Dawn had good judgement in her performances and always attacked the technical side with strong work ethics. She also had an excellent eye for developing her style!
Debra Mudd -is on facebook. Debra was very technical and was a splendid example of clean and precise work. She was super on stage and had a lot of irresitible charm!
Jenny Repond Peters --Jenny is on facebook and is a Mom--Jenny had a lot of charisma in her attention towards her craft. She had a sparkling smile and still does. She connected well with the music and was able to secure her presence on the stage!
Lisa Martin Fried ---- is on facebook--Lisa had great control and skill when she performed. She also was one of the Calgary Rockettes and always gave her best to her routines. A strong line of attack was always her intention!
Nicole Thiessen ...she is on facebook-Nicole danced with us and entered the Al Gilbert Exams. Nicole had a nice clean style with a sensitive approach to her performances and she connected to the music very well.
Jordanna C Fraser-Marinoske below is on facebook. Jordanna had a irresistible style and a strong attack to her routines. She was the real deal with a captivating smile and she still does.
Nathalie Burns -- on facebook. Ms. Burns always had a irresistible charm about her and presented her dance programs with grace. Definitely had the "Spirit Of Dance" in her bones. Below"Viva Las Vegas"!
Christina Halliday above with Tia Haliday in the centre-they are both on facebook..this is taken in Toronto 2008--Christina was an excellent dancer with a strong passion to be stylish. She always pulled her weight in a number. Her Dad gave the Production Cats, some great style with the paint and props...Tia took in her younder years. Mr. Richard passed away June of 2011. His art towards his craft will be always remembered.
Erinn King -is on facebook. She has some fantastic photos of a trip to Africa. She is now living and working in Boston. (Investment management Industry). Erinn had a very strong sense of dance and was a powerhouse of charm and technique combined.
Dawna-Rose Crooks Wetherell -with her family. she is on facebook. Dawna-Rose with her husband Neil Wetherell, Caleb (3 year old son) and Makenna (1 year old daughter) October 2010. Dawna-Rose had a unique quatlity about her dance and certainly stepped up to the plate, Nice clean technique. (October 2010)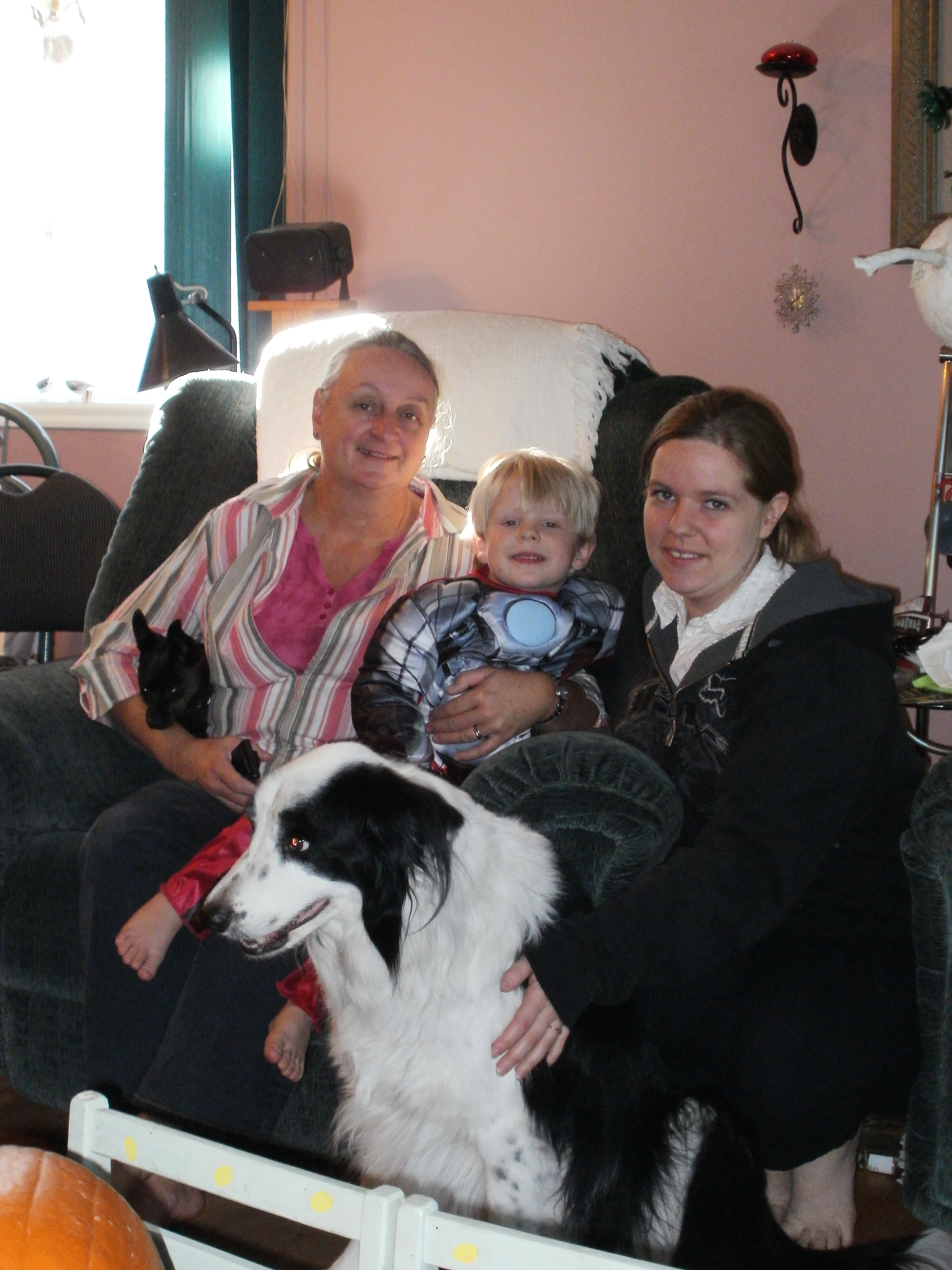 Kathy Wood to picture Left...with her grandson Jesse James and daugher Natalie...Nat's dog Zack in front and Kathy holding her dog Pee Wee under her right arm. (Kathy and Natalie both took dance and Kathy also was a receptionist at the studio...Pat Wood her worked as a receptionist at the Crowchld location was Kathy's mother-in-law). October 2011.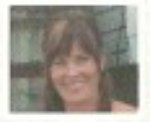 Karen Bradfield Humphrey now operates "Dance Inspirations Inc." in Vulcan, Alberta. Karen, Cheryl Flewelling's sister was a good dancer and she performed with a unique style. Along with doing her Al Gilbert, DES, and BATD exams one would say that Karen had a great "Dance Spirit".
Dawn Odagaki Robertson...is on face book---Dawn was one of three children in the Odagaki familiy that danced. She had a good "Dance Spirit" and performed with a lot of charm. Always had a smile for everyone.
Adele Odagaki Hamer..is on facebook. Adele and her cousin Kari Ikeda did some excellent Tap Duets. She had wonderful feet that gave SOUNDS plus+++ in her Tap solos. I remember how beautiful her Lryical solos were and how she could move with such grace.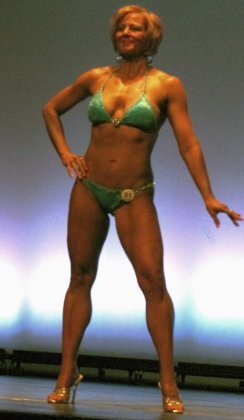 Pamela Wood Drummond above...She was able to transform her love of dance into something else. She is now a competitive athlete, doing physique competitions. This is similar to body building but without being all she-man. She loves being on stage again! Pam after her student days also danced with our Calgary Rockettes.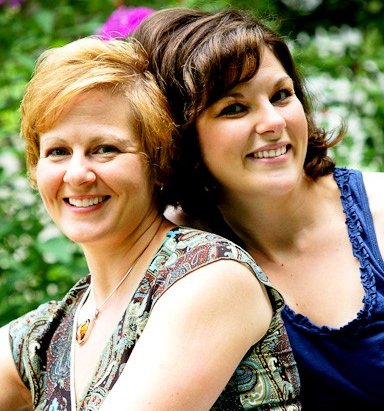 Pamela Wood Drummond left with her daughter Nicole Taken in July 2010. Pamela had the "It Factor" in her performances and she was a clean technician.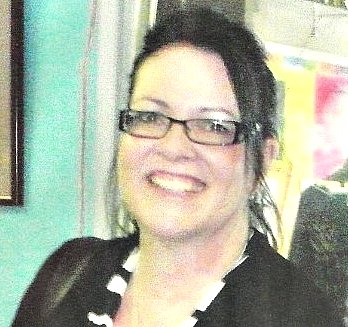 Jane Southwood Lizotte has looked at the Website.---- I remember how Mr. C. used to throw his drumsticks at the feet if someone messed up the steps in tap class! I remember being sent out to the hall to practice a few times too! I certainly remember thanking Mr. Gilbert at the end of every exam I took! I will look through my many pictures and see if I have some good ones to send along to you. Until then, thank you for the memories and for bringing those memories back to us on the site. Jane is now a teacher in a high school . English and Drama and so she is now able to continue "stage" work incorporating dance into some of her musical productions. I think I was with you for 21 years. (Jane was also on Student Reception).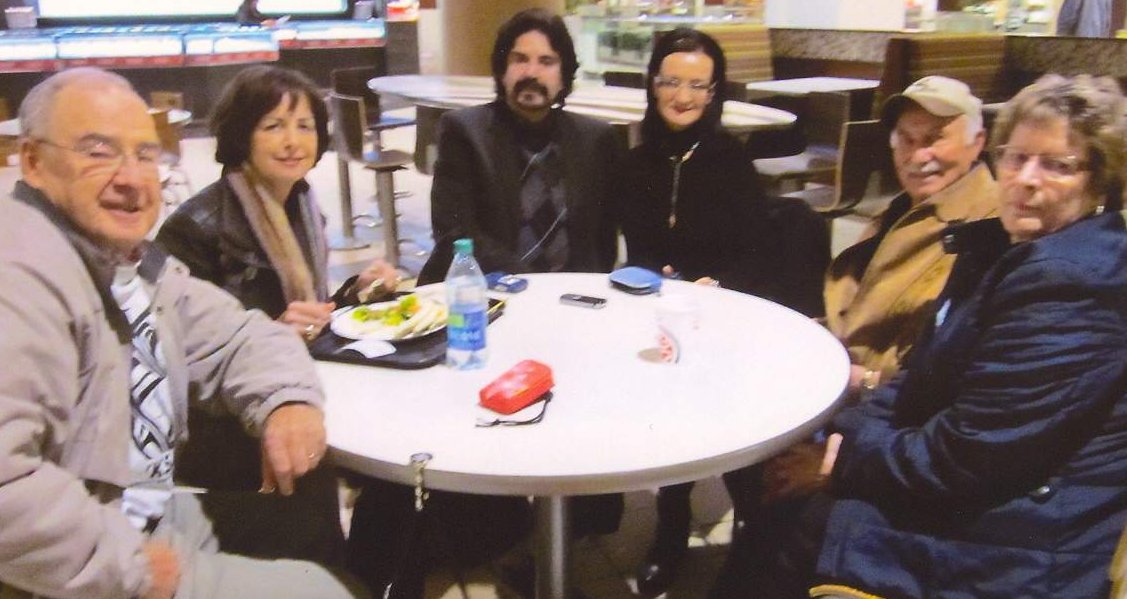 Left to right (October 2011)...James Schmierer..Deanne Schmierer..Allan Cozzubbo..Rhonda Mikuluk..Alfred Dipalo..Trudy Dipalo (Deanne's Mother Carol Ann is Allan's great cousin, Deanne is his great great cousin, Rhonda Mikuluk is a great cousin and Alfred and Trudy Allan's cousins.)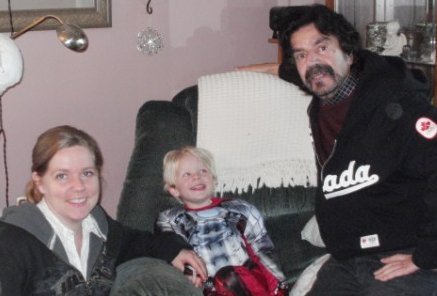 Natalie Wood to picture left...her son Jesse James and Allan Cozzubbo ...October 2011 ...Natalie is receptionist's Kathy Helms Wood's daughter. Natalie worked hard at the dancing and took at the Crowchild Location. So Jesse James is Jean Helms (pianist) great grandson and I'm his great-great uncle!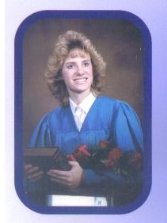 Audra Cox Highschool Graduation from Henry Wisewood (Calgary) in 1987.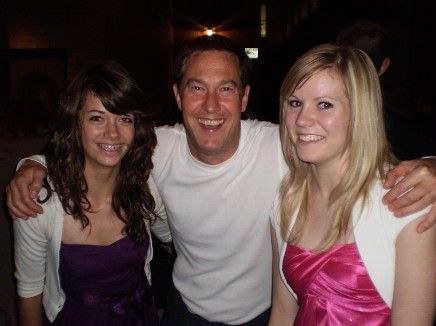 This picture above was sent in by Joy Westin Mcllwain...taken in Toronto July of 2009. They were in TO attending the Dancefuzion Summer Program---Above we have Stephen Scott Findlay centre, Darlene Mcllwain right and her friend Kristen left. They Attended the musical " The Sound Of Music" where Stephan was the "Dance Captain" and went back stage. ( Stephan had potential plus and took at the same time as Lisa Horvath Svecla, Mardyne Davey, Cindy Dotzler etc.....Nice to have the above picture).
Kori Shamon is on facebook. She is Sherry Shamon's sister ( see "In Memory Of") and had the "Shamon Talent" and charisma -- I'm sure she stilll does. Kori maintained a wonderful "Dance Spirit" and performed with an irresistible charm of her own. (Sherry and Kori had the full support of their mom, Dororthy Shamon Huber who is on facebook). Kori and her mom Dot shamon came to the June 2011 reunion. (see the June Reunion 2011 navigation page).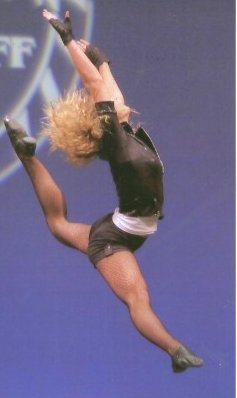 Tara Young is on facebook and has spent the last 20 years singing and dancing on broadway in New York City. I remember Tara as a bundle of energy always giving 100% in her powerful performances and as well, able to produce super & elegant technical routines.
Yayoi Ito Dance Alumni. Her comments are on the Testimonial Page of the site.
.
Tasha Lawson above leading a Tap group. Tasha always had a flare for being innovated in her performances. She did her BFA at at SFU and moved to New York to study with Tap Masters. She aslo has been a Principle Dancer with Tapestry Dance Company in Austin Texas. Tasha had done extensive travelling using her artisty towards dance in several ways. This past October she reccieved a job offer from Cirque du Soleil as "Assistant Artistic Director" for a touring show called Kooza. (recently in Calgary, Alberta). She has joined the tour in Miami and will be relocating the show to Tokyo Japan. Tasha is on facebook and has an interesting scrapbook of pictures. Congratulations to Tasha on her Dance Success and we are glad your innovative style has been put to excellent use!
Kitrina Morris above-now Trina Campbell lives on a ranch with her family in Wyoming. she is on Facebook and has some great pictures on her profile. Trina is Jorden Morris's sister and had a clean technical approach to her dancing. She like Jorden has the Morris talent in her veins..
Deborah L.Coldrick-Cobb above with her two daughters..Olivia (11 years right) now in her 2nd year at the National Ballet School--also in the Blue Leotard below..and Francesca ( 9 years left) who is in the professional program at the School of Alberta Ballet. (Lisa Coldrick..see "In Memory Of"..Paul Coldrick is on Facebook--both on Student Data Page). Lisa was an excellent dancer with strong "Dance Ethics"! With Olivia and Francesca dancing, they carry on the "Coldrick Tradition of Dance". Mrs. Carole Coldrick Savage operated "Spoonful Of Sugar" a child care centre, and included DANCE in it's programs. (August 2010) Paul Coldrick is on this page as well.
Michelle Anderson-Harcus and her family. Her husband is Trevor and her youngest is Addison and the oldest is Payton. Michelle was a beautiful dancer with a clean technique and a clean line to her moves. She did some simmering performances with a strong attack. I wonder if her daughters will carry on the Dance Tradition? (April 2011)
Kori Shamon's daughter and son above...Jacey Kenny and Wyatt Kenny. They'd be Dorothy Shamon Huber's grandchildren and Sherry Shamon's (see "in memory of") niece and nephew. Both of the Kenny's are in Young Canadians. ( posted June 2011).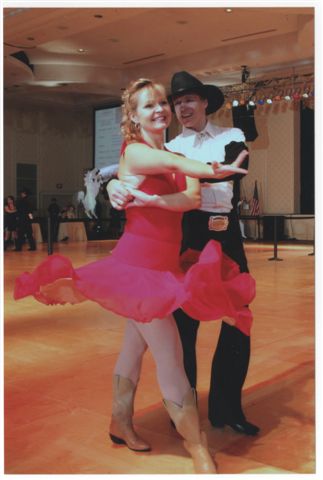 Carol Kolodinsky Larsen competing in Country Ballroom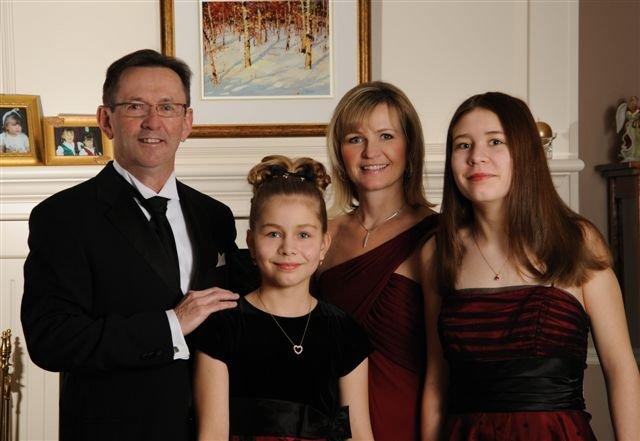 Hey Brian Graik is a Grandpa...Paige Elizabeth will be 5 months on August 3rd 2010--Brian started dancing in his later teen years and accomplished so much in a short time. He was very motivated to make a statement and he did.
Karen Zimmerman Evans is on facebook. She is a mom and has some interesting photos on her profile. Karen and Brian Craik above did some great duets and she had a keen sense of talent to show her work in the best possible way. Karen exceeded our expectations delivering some engaging routines with a risk that awarded her many accolades.
Carol Kolodinsky Larsen still dances and competes in Country Ballroom--She still carries herself with the grace and charm that we knew her to have..Carol even as a young girl had a fabulous gift to present her routines beyond perfection. we were all very proud of her. She has two daughters that carry on her tradition ...Kristin and Nicole. With her and her daughters above is her husband John Masters. Nicole is 11 years and Kristin 14 years. Carol's brother Steve Kolodinsky also took Dance with us and went on to be a "Young Canadian" with the Calgary Stampede. (2010)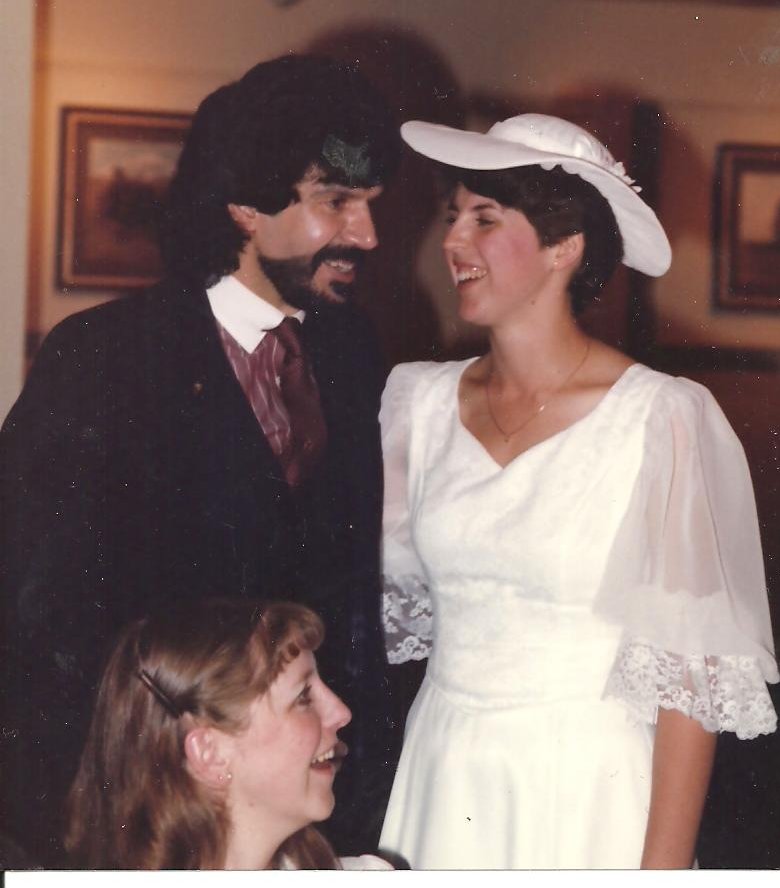 Dianne Ranshaw Richards above at her wedding-Mr C. to her side...and he got to give the toast to the bride at her wedding. Debbie Black looking on. Dianne before leaving the studio passed her RAD Advanced Ballet Exam...good for her..she was very tecnical.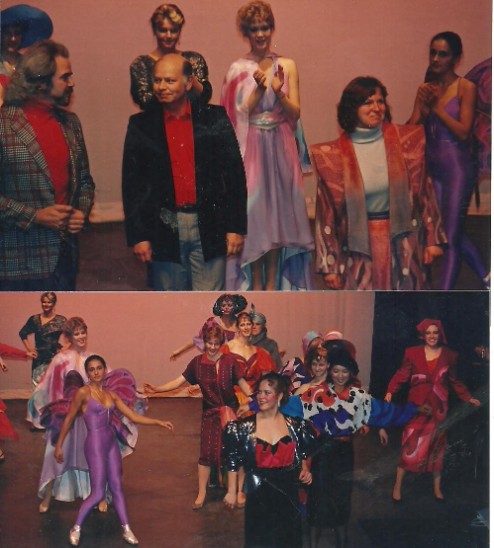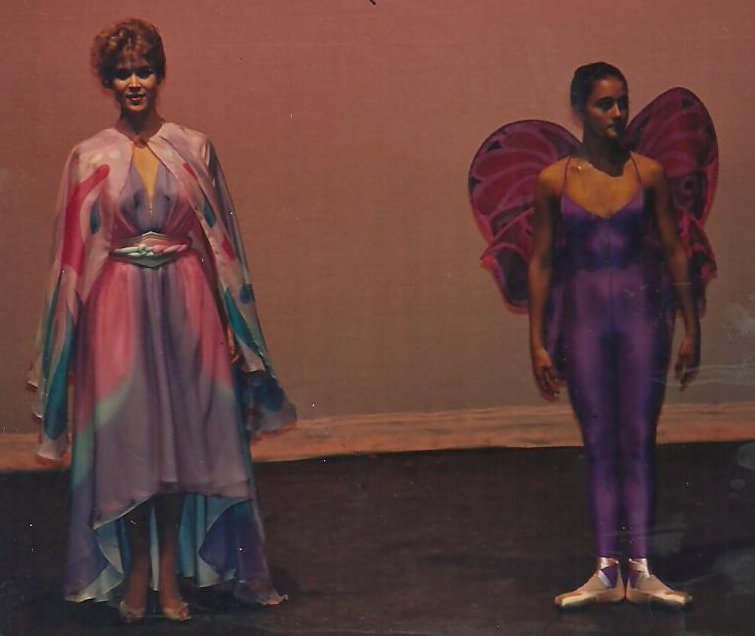 The above pictures are from one of the many fashion shows are staff and students were involved in. Top picture shows designer Charles Thompson (red T.Neck with Grey & red Plaid Jacket) and silk dyers and designers Bill Morton (red with blazer and grey slacks) and Jane Reese Balley( Orange up front right)--behind Bill is Sherry Shamon( See "In Memory of"), Joy Westin Mcllwain and Nicole Hebein Mapatac...centre picture we see Trish Westin DeCoverley (see "In Memory Of"), Debbie Black, Jane Southwood Lizotte, Cindy Dotzler. Joy Westin Mcllwain and Nicole Hebein Mapatac in the lower picture. Joy was given the Butterfly Wings to keep.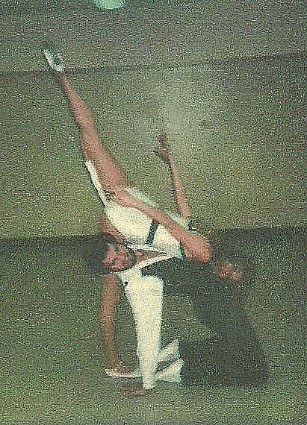 Above Joy Westin Mcllwain with her duet partner Allan Craik. Allan is going to send a clearer picture. A really beautiful Duet.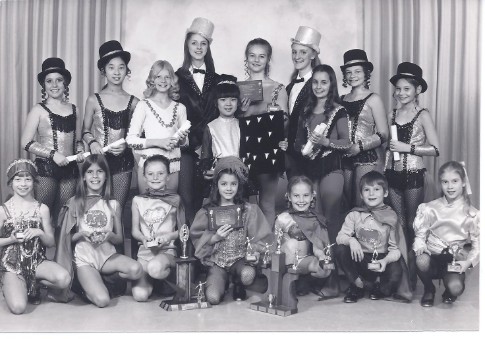 A picture from the past --- from Joy Westin..ATDA Competition.back I see, Kim Paquette, Esther Odagaki, Debbie Fish, Debbie Black, Sherry Shamon, Shanda Comben Aalbers, Janet Currie, Karen Zimmerman Evans, Kori Shamon, Front..Donna Fish, Sherri Johnson Christine Jill Currie, Pamela Brown, Robbie Westin (Batman) Joy Westin Mcllwain, Adele Odagaki Hammer with the Medals center ..a few names yet to come..Adele danced to Windy a tap solo...Esther Odagaki remembers the costume being of glitter fabric..Gold sparkles all over..dance was "When the Saints Go Marching In".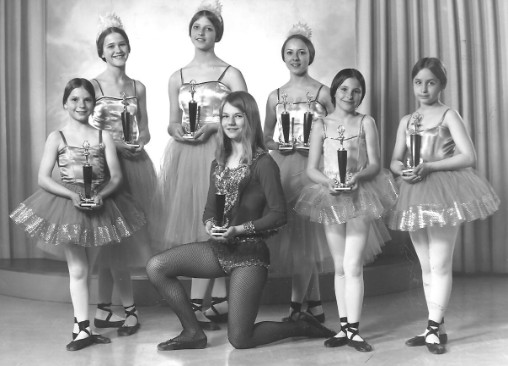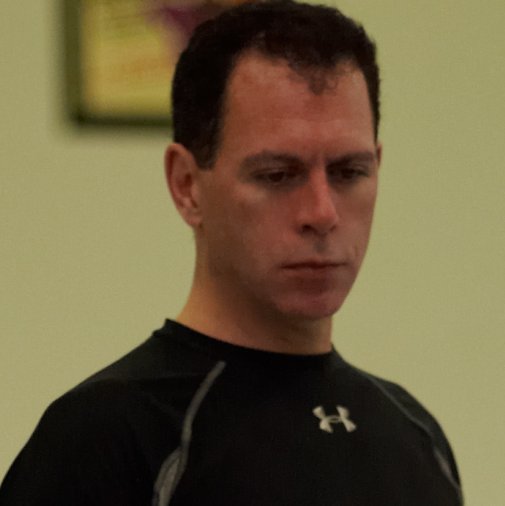 Jorden Morris ---- Prince Edward.....Jorden had a lot of ability and I remember him doing the RAD Russian Exam Dance...and how he could perform with all the technique that a Male Danseur required. The RAD Examiner Lynette Kelley saw the ability as well. Jorden made it to the Royal Winnipeg Ballet....congratulations...His family drove in from Banff for the first class on a Saturday Morning...at the Crowchild Location..and for his private lesson for a Ballet solo.
The Girls are first place Trophy winners from a CDR (Canadian Dance Ring) competition. left to right..Sally MacRae Rolfes-Karen Taylor-Debbie Black-Gay MacRae(Norma Taylor) Heidi Burns-Janet Currie & Sherry Shamon kneeling in front. Note the PUNCHINELLO (Also called Honeycomb) around the top layer of the tutus.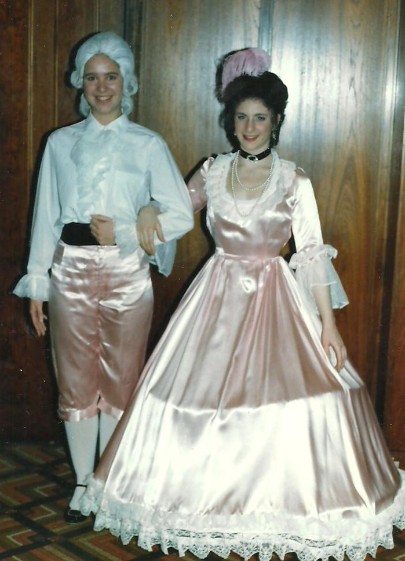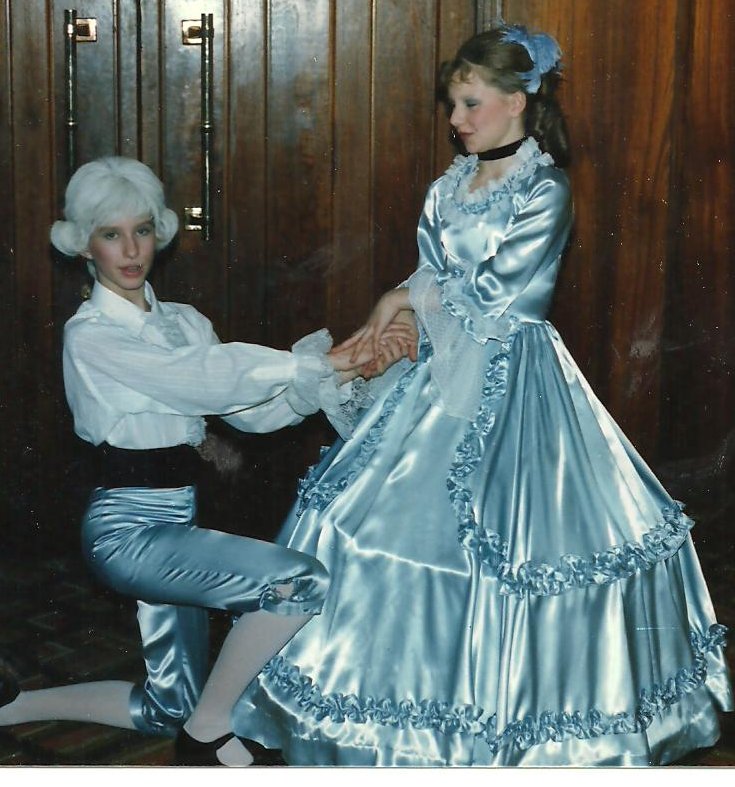 The two couples above are costumed to perform at the Anual Vienna Ball---Lorena Apuzzo Dohan in the pick dress and Christine Sunderland in the blue dress. The cast aslo performed at the anual "Performing Group" Ballet Evening held at the U.of C. University Theatre.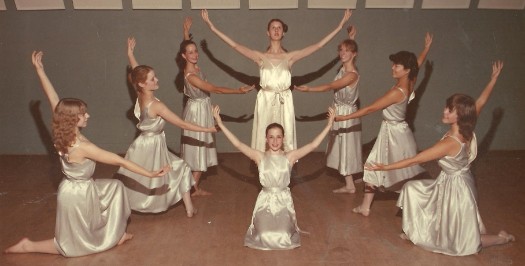 The "Jonathan Livingston Seagull" above was many of the Parents and Students favorite dances at the time...Quite a solid and intense piece of work. The number was graceful and splendid with a very polished approach by the dancers. Miss Skakoon really outdid herself and made the way for a lot of ingenious type performances!
Sally MacRae Rolfes... (she went to the Lethbridge Festival and did her ACRO solo...(Ist place went to Judy Kuggler's niece & nephew...CDR.)Her two brothers took ACRO along with her (Murray and Bob) and her cousin Gay MacRae (Now Norma Taylor) took when Shanda Comben Aalbers and Debbie Black Studied DANCE as Students. Sally , Gay' & Debbie pictured above at a CDR Festival. (in Tutus)
."PERFORMING GROUP" -was started by Helene Skakoon when she taught at the Academy & continued with the staff that followed!...above one of her numbers "Jonathan Livingston Seagull" (The Soulful Music of Neil Diamond)...from left to right...Lisa Horvath Svecla..Karen Brookes..Deanne Schmierer Comessotti.. Laura Lee Cooper.. T. Rasmussen...Kari Ikeda..Patti Westin DeCoverley (Trish) and Alanna Hildt.
Lisa Marie Richardson Senn...with her children (2010) ..Lisa "Born To Dance" ...was a fascinating performer..she had a very emotional feeling to her routines. Lisa went on to be a stunning Ballroom dancer as well.
Lorena Apuzzo Dohan below with her family-- left to right Ken Dohan--Brendan (6 years) Dylana (10 years) Lorena-Shelynn (8 years)-Taken summer of 2010 out in Gilbert Plains, Manitoba. The girls competed in the Dauphin Ukrainian Dance Competition. Shelynn got 99% and Dylana got 96%. Lorena was quite a talent--she was the Witch in the Oz production and the Bull in Bolero Production. She was born to DANCE and had good lines and a charming chemistry with her emotions. Lorena at a young age had a maturity about her, far beyond her age. She is the only candidate at the academy able to proceed towards receiving her RAD Solo Seal exam.
Tracy Rice-Trayhorn. Tracy is on facebook. Tracy with her family -Katie, Kaleb and Cam-- She had a lot of style and a great smile. Always confident and certainly had the right intention towards her dancing.
Stephanie Yeo Vahaaho -with her husband Michael taken August 7th 2009 at the Rimrock Hotel in Banff --Stephanie is on facebook --She was a good dancer and always had delightful highlights when she danced. Her routines were well thought out and she had good lines.
Penny Trayhorn --on facebook. Penny had a good strong style in her routines. She was thorough and technical, with a confident manner that was very pleasing. (Penny's sister Tracy above)-
Kayt Lucas -Kayt is on facebook. Kayt has many special qualities in her dancing, including technique, style, and a flavour to her performances that are unique to her!
Kim Dick -is on facebook. Kim was a very good dancer with a great smile and personality. Her routines were well thought out with a musicality second to none and a strong feeling towards her "Dance Ethics".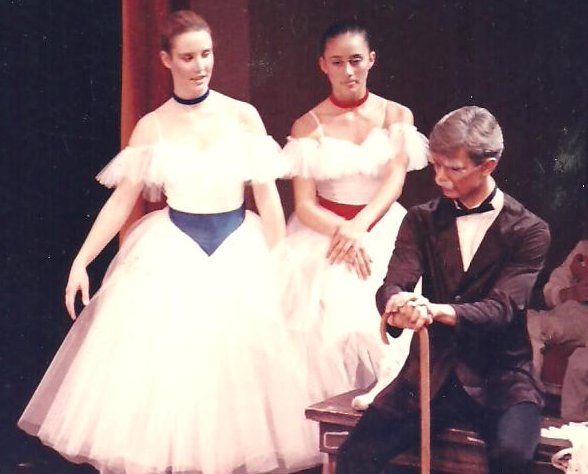 Lysia Smandych ...now dancing with a Ukrainian Group ..She is in the back row above...2nd from picture right and below at the Calgary Stampede grandstand 2005 --3rd from picture right-front row.
Kara Tremel -she is on facebook and would love to hear from her Dance Alumni--Kara had a lot of charisma and was a joy to work with. She had a good set of pipes and sang the song "I Dreamed A Dream". I first met Kara at the "Moose Jaw" dance festival when I was adjudicating...prior to her moving to Calgary.
Shireen Thompson Prysunka is on facebook. Jonathon Thiesen's Aunt. Shireen had a good strong style and could make the transitions flow in a pleasing manner.
Tasha Lawson is on facebook and made a strong mark of her own in DANCE. She did a BFA at SFU and then moved to New York to study with the Tap Masters. At present she is with "Cirque Du Soleil". (See Testimonials and Data pages). Tasha was always a strong innovator in her craft and had a unique style.
Suzanna Dimitrijevic-Dawe now teaching at Henry Wise Wood School in Calgary, Alberta. Suzanna did her Bachelor of Education at the University of Lethbridge.
EDGAR DEGAS Ballet Scene: Kristine Richmond --Nicole Hebein-Mapatac--Russel Doig --University Theatre. & note..Russel isn't a mannequin!