Carol Knudsen
Dec. 1938..to June 2023
Our beloved mother, grandmother, cousin,
sister by choice, and beloved friends are
mourning the loss of Carol.
She was born and raised in Drumheller, AB
where she met the love of her life, Russ. They
married on June 29, 1957 and eventually
moved to Calgary and raised sons George,
Bruce and daughter Cheryl.
Carol and Russ retired early and moved to
Kelowna in September 1992. Over the years
they made many great friends and went on
many amazing vacations around the world.
Russ and Carol were best friends and loved
each other deeply. Russ passed on October
3, 2018 and Carol missed him terribly. She is
finally at peace and back in his loving embrace.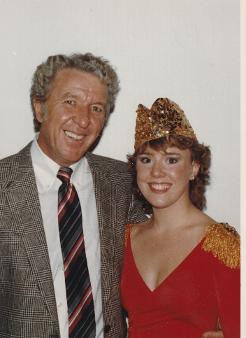 Mr. Ewonus above with Dawn.
B
Gregory Michael Ewonus
(passed away Febrary 2022)
Leslae, Dawn, JP's dad
Besides his loving wife Merle, Greg is survived by his three children, Leslae (Tom) of Missoula, Montana, Dawn (Rob) of Calgary, and Jake (Linda) of Calgary, grandchildren Miranda Jane (Henry) and John Gregory of Missoula, Montana, and great grandchildren Poppy Jane and MacLean John of Missoula, Montana. Greg is also survived by in-laws Roy and Margaret Dahlstedt, Larry Dahlstedt of St. Paul Alberta, and Glen and Lynn Dahlstedt of Peshastin, Washington as well as numerous nieces and nephews in Canada and the United States. Greg was predeceased by his parents, his beloved in-laws Willard and Jane Dahlstedt, and Janis and Gus Buziak as well as all eleven of his siblings and their spouses. A memorial service will be held at McInnis and Holloway Fish Creek Chapel, on Friday, February 18 at 2:00 pm with a reception to follow at the hospitality center.
Remembering Linda Davidson (Brenda Davidson's Mother)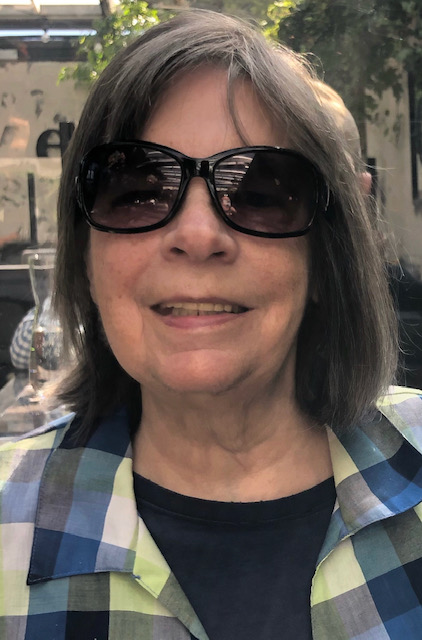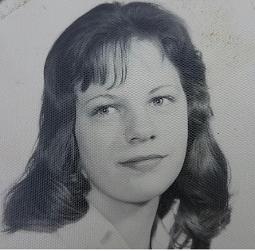 Linda Davidson Forever in our heart we are heartbroken about the passing of our Mom - Linda Davidson ( Thurston). Sept. 18,2021.( Brenda Davidson's mom)
Linda was taken too soon at the age of 77 years old. She was a dedicated dance Mom - and dance Gammie.
She always LOVED dance - she would sit for hours watching festivals and dance competitions . Many a costume were handmade by her- I think she helped a few other dancers with their costumes in the earlier years too.
In her later years Dancing With the Stars and So You Think You Can Dance were her favorites. She especially LOVED it when Sean Cheeseman was a guest choreographer.
She will be missed dearly.
Remembering Rochelle Gartner who ran "Dance With France" in Calgary.
Rochelle Marie Gartner Primiterra
Rochelle passed away peacefully on August 23, at the age of 46, at her home in Calgary after fighting a courageous battle with Glioblastoma. Rochelle is survived by her loving husband Frank Primiterra, her parents Celine and Don Gartner, and her brothers and sisters Francine, Andrew, Micheline and Dale. Rochelle will be fondly remembered by her many nieces, nephews, and close friends too numerous to mention. She loved to perform and travel the world entertaining internationally, on cruise ships, and for numerous Canadian shows. Rochelle was the Owner/Artistic Director of award winning Dance with France Studios and Artist Elite International, where she touched the lives of thousands of students she taught and mentored. Rochelle's passionate love of dance and energy lives on in her students. She was highly respected within the Calgary dance community. Rochelle continued dancing, teaching and performing throughout her battle with Glioblastoma. She was an advocate, raising funds for Glioblastoma research. Her passion for life was contagious. Rochelle will be remembered for her courage, kindness, artistry, dedication, discipline, grace, strength, infectious laugh and beautiful spirit. For more information follow this link. https://linktr.ee/Rochellesarmy
SADIE WILSON KEEGAN
Sadie Wilson Keegan passed away in Calgary on February 24th 2021..She was born in Scotland September 7th 1931. She immigrated to Canada in 1969. Sadly missed by her family and friends and her daughters Joanne Keegan and Sharon Keegan.
She was a wonderful dance mother and very supportive of the ACAD. We did see Sadie at the September 2019 reunion with her daughters.
Patricia Mary Brown..1942 to 2021
Pamela Brown McKinnon's Mom past away March of 2021. Pat was an awesome Dance Mom and was always very supportive. She did the Waltz Clog at an Interschool and won....All good memories! Those of you who did the Waltz Clog will remember the competitions

Patricia Mary Brown, 79, of Strathmore, AB passed away on March 9, 2021 due to complications of COPD. Pat was born February 15, 1942 to Harold and Eunice Iles at Machynlleth, Wales in the UK. At age 10, she moved with her family to Calgary, Alberta where she graduated with honors from Queen Elizabeth High School. After graduation, Pat worked as an administrative assistant for over 40 years. She enjoyed the jobs she had through the years and reluctantly retired earlier than she had wanted, for medical reasons. Pat loved to sing and, on weekends, performed with a band. It was at one of these performances in Balzac, Alberta that she met and fell in love with her husband, Len. They married on September 29, 1961 and had many an adventure through the past 59 years. Anyone who knew Pat knew of her extreme love of animals, horses, dogs, and cats in particular. Pat and Len were very involved showing horses in the AQHA show circuit. She made friends with many competitors and shared many laughs with them. Pat was especially proud of the success of their champion mare, PokeyLee Win. Pat was also an avid Calgary Stampeder fan and was a season ticket holder for many years. Pat was predeceased by her parents, Harold and Eunice, and her infant brother, Billy. She is survived by her husband, Len; daughter Pam (Scott); grandsons Wynn and Max; and sister Rene.
Winston Athelstane Cheesman (Sean's Dad)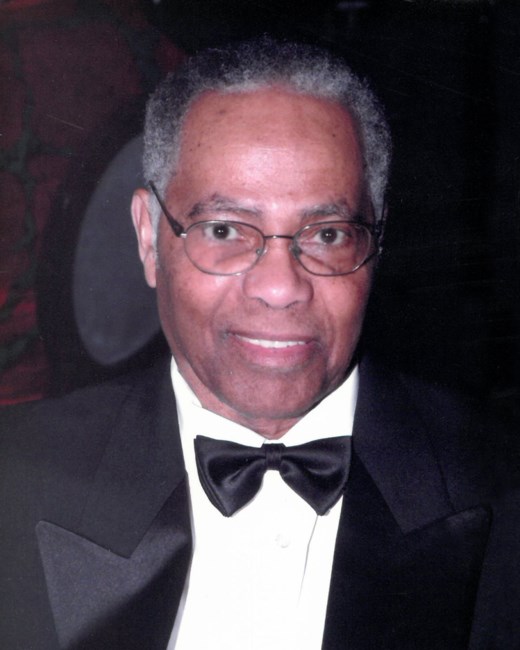 Winston Cheesman...Passed away November 21 2020. Our condolences go out to Sean, his mother Gloria and the rest of his family.
February 12th 1932 t0 November 21st 2020
Winston devoted himself to his family and was a very loving, caring and supportive husband, father and grandfather. He was definitely the perfect definition of what it was to be "a dance dad" and a "chauffeur" to guitar lessons, art classes, and wherever else Winston was required to go. Winston had a love and talent for football (aka soccer) in his early years and a passion for literature, old movies and music. He also had an amazing sense of humour and always had a practical joke to play, teasing others and always had a humorous joke or story to tell. Laughter was infectious through Winston and this will be deeply missed.
Winston will be lovingly remembered and forever celebrated by his wife of 65 years, Gloria. For the last 7 years of Winston's life, he was cared for with immense devotion, love and care by his caregiver, Christy. Winston is also survived by his son Kevin and daughter in law Debbie; his son Sean as well as by and his daughters, Toni and Tammy. Winston was also blessed with several grandchildren; Kai and Lorene, Keshia, Kiara, Kobe and Marcus and one great granddaughter, Azaria.
William Kolodinsky
We are sorry to hear of the passing of Carol Kolodinsky's Dad on November 13 2020. Our thoughts go out to Carol Kolodinsky Larsen, her mom Dru and the rest of the family. Mr. Kolodinsky enjoyed the Interschool Competitions, where he cheered Carol on. His Obituary is below.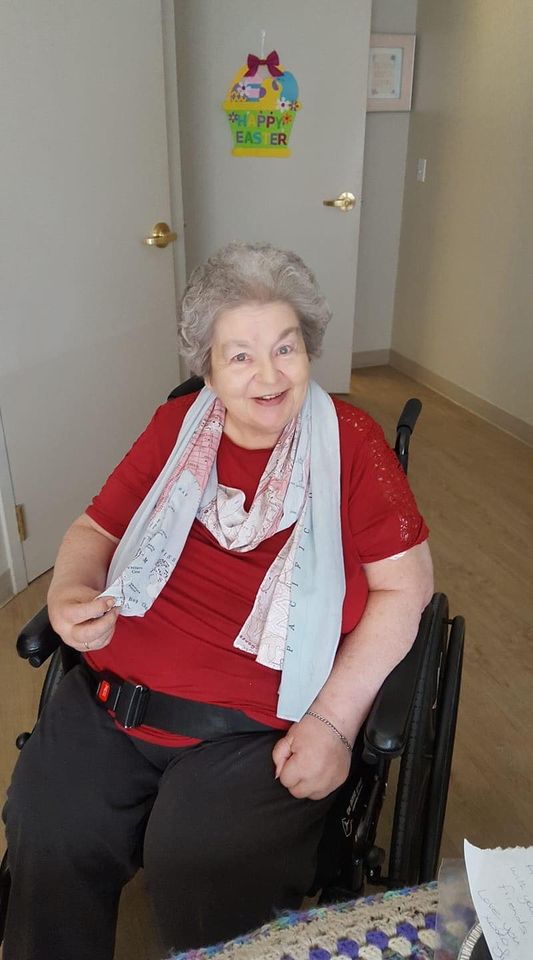 Beatrice Horvath Lisa Horvath's Mom
Bea Horvath (Beatrice) -- October 1938 to August 2020 . .Bea was a great asset to the ACAD doing costumes, hair and makeup.. Bea had a wonderful personality and always had a smile for everyone! She will be missed.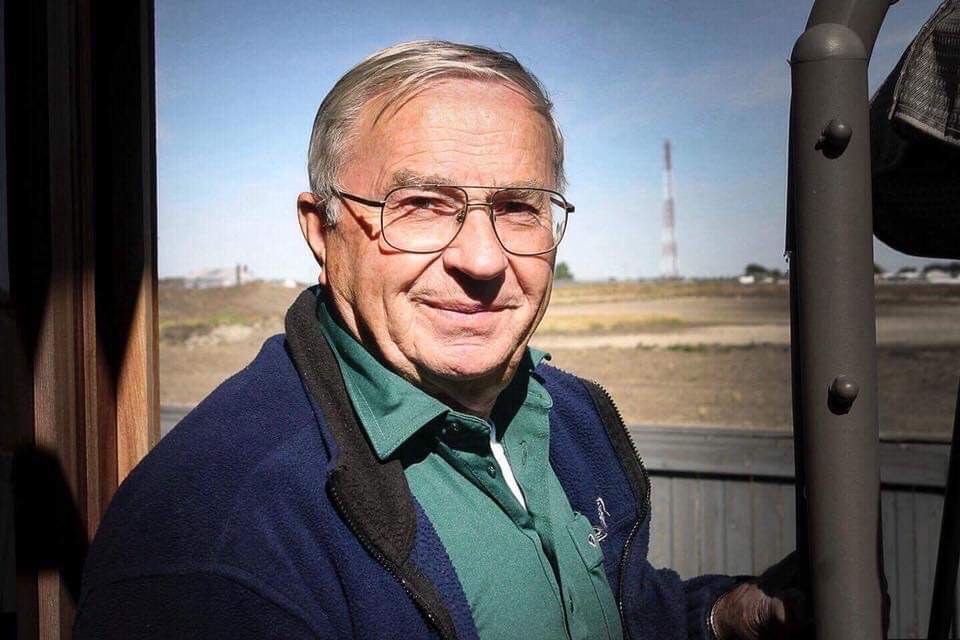 Bill Horvath (Bela) Lisa Horvath's dad
Bill Horvath (Bela) October1933 to January 2013. Bill was the driver in the family not only to lessons but to competitions as well. He worked on the props for the ACAD numbers. He always made time to acknowledge everyone. We were blessed to know him. Bill recovered the Throne that we often used in recitals . It was originally from the English Shop that burned down in Calgary.
HORVATH, Bill (Bela) October 3, 1933 - January 20, 2013 Bill (Bela) Horvath, beloved husband of Beatrice Horvath of Calgary, passed away at home on January 20, 2013 at the age of 79 years. He was the loving father of Dean (Kim) of Calgary, Lisa (Todd) of Calgary, and will be dearly missed by his five grandchildren, Jamie, Kari, Ashley, Molli, and Hannah, and his five great- grandchildren Austin, Brandon, Brooke, Arianna, and Rhett. He will also be lovingly remembered by many friends. He was predeceased by Erno and Julianna Horvath (parents), Erno and Irma Horvath (brother and sister-in-law), and Nicole (great granddaughter). Bill was born in Denesfa, Hungary.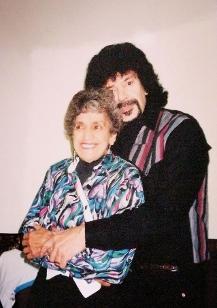 Hazel Mary Measor
(Nee Cozzubbo)
(Cozzubbo) passed away on October 21sI sadly post that my sister Hazel Measor (Ct 2020. She was suffering from dementia and passed peacefully in the Menno Home in Abbotsford BC. A blessing to all who knew her. She was an avid gardener, and passionate about dance. In her younger years was involved with dancing and teaching "Western Line Dances". She knew all the set routines like "Boot Scooting Boogie", "Achy Breaky Heart", etc. When i moved to Abbotsford from Calgary in 2007, I learned she knew at least 40 of these set dances. She helped choreograph a free style routine to the "Fast Food Song" that we taught to her Senior's Group in Chilliwack BC.
Hazel leaves behind 3 Children, Rosalie, Ronald and Randy. She will be missed. but her memory lives on in all our hearts.
Oonagh McNerney..(Young)
It is with sadness that I post the passing of Oonagh Ada McNerney...She was a bright light in the early days of my dancing....Her and her husband Frank ran Delmar Dance Studios...She Passed in Toronto in November of 2018...She will be remembered fondly by her family and friends....She had a vast amount of Charisma....
Oonagh pictured below...
McNERNEY, OONAGH (nee YOUNG) Enjoy life. Lo
Oonagh McNerney's Obituary to the right.
Nicole Thiessen
Nicole passed away and our thoughts are with Jonathon and his Grandma Shirley Doncaster..She took dancing at the same time when Jonathon came to the ACAD....her passing was far too young in her life. 1980 to 2019
Una Patricia (Moloney) O'Flaherty
(11/01/1937 - 07/02/2018)
O'FLAHERTY (nee Moloney), Una Patricia, It is with profound sadness that we announce the passing of Una O'Flaherty on Monday, July 2, 2018. Una was born in Dublin, Ireland on November 1, 1937, one of five children. She was a great talker with an amazing memory for names, dates and events. Una was never short of advice, nor was she shy about sharing her opinions over a strong pot of tea. Una will be remembered fondly for her bottomless bucket of worries—the burden of care—she always carried with her. She is predeceased by her husband, Gerry, of fifty years. She will be deeply missed by her children Geraldine, Philip (Karen), Deirdre and Mark; her grandsons, Connor and Christopher, and her close friends. Una's family will converge in Dublin to celebrate her life. A memorial service will be held in Calgary at a later date. In lieu of flowers, donations can be made to the Heart and Stroke Foundation.
Pianist & Reception
JEAN HELMS
OCTOBER 30TH 2016
ACAD DANCE ALUMNI....it's a sad day for the DANCE ALUMNI, Mrs. Jean Helms (Pianist, Receptionist, Mr. C's Sister In Law) passed away on Sunday. Her Health has been failing the past few years, but she past away due to a series of Strokes On Sunday October 30th in the afternoon. (Foothills Hospital) She had been admitted a few weeks ago with breathing problems and a very high blood pressure condition. Many of you had Mrs. Helms play for your ballet exams, from a young age right up into the higher grades. (your RAD, your ISTD, and some of you had her play for your Al Gilbert Exams as well.) I hope those of you that knew her will take a moment and remember her and her contribution to the studio and your life in the Dance. She was very exact in her craft and examiners asked often that she play for other schools. She also played for RAD workshops when new work and syllabus changes were made. She was with the studio for 35 years. Thank you.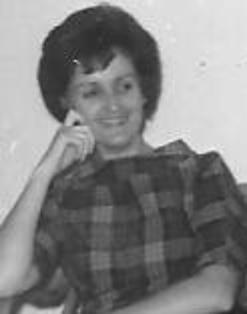 HELMS, Jean Steele
July 15, 1933 – Edmonton, Alberta
October 30, 2016 – Calgary, Alberta
Our hearts are broken at Jean's passing on October 30, 2016. She is survived by her beloved daughters Kathy (and treasured son-in-law Russel) and Diana, and by her loving sister Rosemary. She is also survived by her cherished grandchildren Jason (Tamara), Natalie (Kyle), and Vanessa. She is survived by her great-grandchildren Alaura, Jillian, and Diesel, Jayden and Jesse and Olivia and Sophia, and great-great- grandson Maddox. Jean is also survived by nephews Jason and Graham (Allyson) and great-niece Avalyn, and her adored brother-in-law Allan Cozzubbo, as well as family in England. She is predeceased by her mother and father, Margery and Harry Betts, and many beloved pets. Jean was a precious, loving, caring and kind and gentle woman, filled with generosity. She faced challenges with grace and determination, most recently by the loss of her vision. Jean was a gifted and well known pianist. Starting at a young age she was performing, teaching, and she played at the Allan Cozzubbo Academy of Dancing for over 25 years. She was a student of Leonard Leacock. Jean was an animal lover and voracious reader, and follower of news, and was talented in fine needlework. She had a wonderful sense of humor. She has been privately cremated as per her wishes.


James Schmierer
Deanne Schmierer's dad
James (Jim) Franklin Schmierer passed away in Calgary on August 3rd, 2016. Our condolences go out to Deanne Schmierer and her family.
Jim was married to Carol Ann who is Mr. C's 1st cousin once removed making Deanne a 1st cousin twice removed. (her mom was Rose Dipalo) Carol Ann's Grandmother(Edith Cozzubbo Dipalo) was Mr. C's Aunt, and sister of his dad Agatino. Jim's favourite Dance Number from the studio was "Clowns". Jim was a good friend and adored gentleman.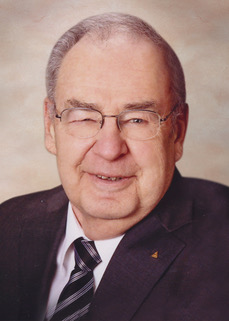 Pictured above is
James Franklin Schmierer
SCHMIERER, James (Jim) Franklin
April 7, 1940 – Trochu, AB
August 3, 2016 – Calgary, AB
Jim, beloved husband of Carol Ann Schmierer, passed away peacefully on August 3, 2016 at the age of 76 years. He left a legacy of love, generosity and joy to family and friends. Beginning his electrical apprenticeship in 1958, Jim joined Electrical Contracting and Machinery Company. He transitioned into electrical compression design for gas pipelines with Alberta Gas Trunk Line (AGTL) in 1965. Later, AGTL became Nova (TransCanada) from which Jim retired in 2000 after 35 years. When not spending time with family and friends, Jim was debating political and social issues, reading voraciously, researching the family tree and cheering/jeering on his Flames and Stampeders. Jim is survived by Carol Ann Schmierer (nee Benedict), his loving wife of 54 years, his son Douglas Schmierer and wife Angela Duffy of Edmonton and his daughter Deanne Schmierer and her husband Dale Comessotti of Calgary. Jim is also survived by his sister Doreen Bardock and husband Ed Bardock of Lethbridge. Jim has touched many lives and he will be greatly missed by all including his Grand Doggie, Coba.
Mardyne Davey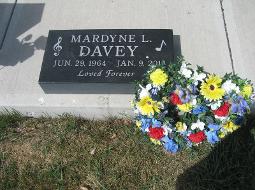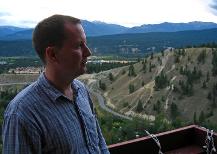 Mardyne Davey above and pictured below when he took dance at ACAD.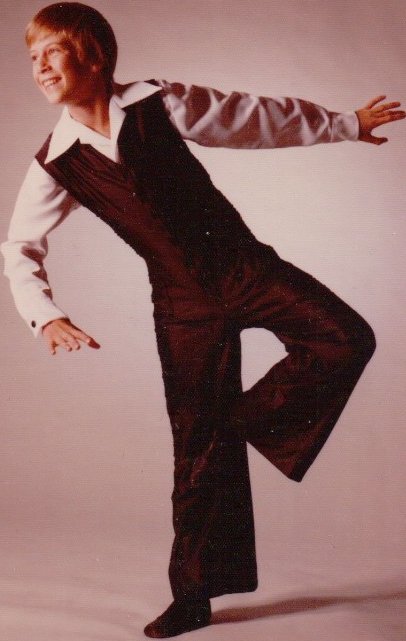 Mardyne Davey
We are sad to post that Mardyne Davey passed on January 9th 2013 . He will be missed. Mardyne danced with the Royal Winnipeg Ballet after he left the ACAD.
"IN MEMORY OF"
Remembered in our HEARTS!
Words cannot heal the pain of losing our loved ones...Our thoughts and prayers are with the families who have lost someone so dear ...May your loved ones rest in peace.
For changes or further postings please forward them to:
Jean Nielsen, Carol, Shirley and Donna's mother passed away this September 2012...Our condolences go out to the family and our thoughts and prayers with them.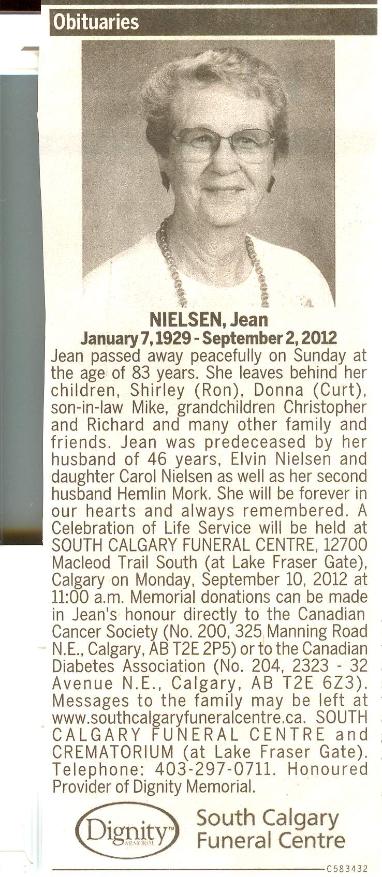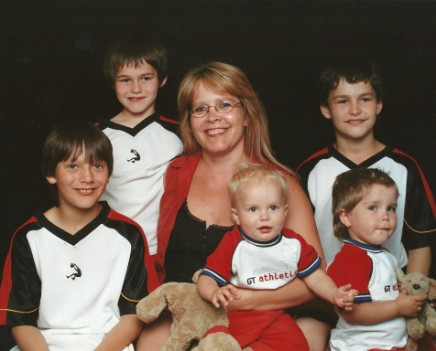 Trish DeCoverley and her boys...Trish known to us as Patti Westin passeTrisd on March 16th 2011. She was helping a senior couple next door to her, and either on her way home or possibly after a 2nd trip was found on the ground. She passed immediately due to a heart attack. She is pictured above with her five sons and we know that Trish will be remembered for the wonderful talent she was, and the vivacious personality and million dollar smile she possessed. This angel is now amongst the angels!
See Staff Alumni for the Trust Fund that has been set up for her boys.
Trish above with her sons, left to right....Kevin age 17, Kyle 15, Joel 13, Jaydon 8 and Tyson 6. (The picture is a couple of years old....posted July 2011)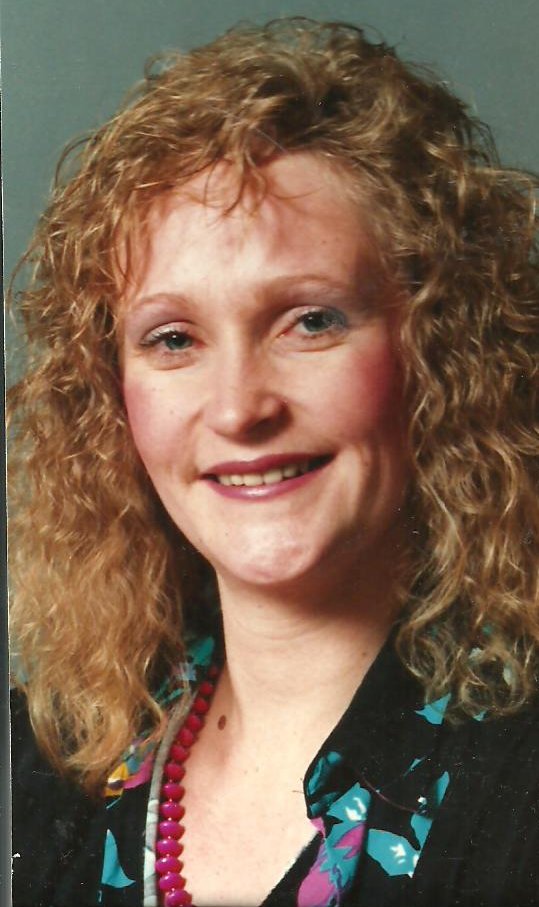 CAROL NIELSEN: (passed January 2008)
Taken from us far too Young! Miss Nielsen was a beautiful loving teacher for the Academy and we remember her very fondly. ( as a student & teacher for 28 years.) Carol Nielsen was an expert dancer and her main love was the BALLET. She mastered the "RAD, Dance Education Syllabus"and had an impressive record of successful Ballet Exam Candidates. She danced with the Calgary Rockettes & taught for the Christopher Robin School Ballet program, as an outreach program of the Academy. Carol also did choreography for the Calgary Dance Workshop. (A fun number.."The Shoemaker") When she did her Al Gilbert Tap 7 Exam, Mr Gilbert asked me if he could give her 100 % and get a higher mark then myself. Of Course she could be BETTER then Mr. C. She Was!!--On the same note Pat Rico (Al Gilberts Brother) gave Carol a 1st place gold medal for a Tap Solo at the ADEA Festival....As a ballet dancer, Carol did up and above the RAD syllabus exams, also did the ISTD exams, with an impressive mark of Honours on her Intermediate, and Highly Commended on her Advanced. (Two of her teachers, Miss Nancy Wilson and Mr. C. found her very technical with a solid drive towards her artistry!)
Carol used to say, that the students should know your methods and that you shouldn't change your personalities or discipline action, too drastically...Don't intimidate!!...so true Carol.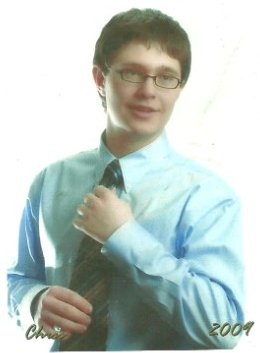 Christopher Carlile...Carol's son with her partner Michael. Chris is now 20 years old. Picture from Jean Nielsen -Chris's Grandmother. Chris is currently attending the University of Calgary studying Political Sciences and works for his MLA in his off school hours. We're told his personality is very much like Carol's in that he has a guiet confidence and is very hard working and studious. (I can remember Carol taking on the RAD "Dance Education Syllabus" and reading all the books and having to photo stat every page in a very large book) (Posted June 2011)
Lisa Sauve, Carol Nielsen's cousin writes: It was so nice to bring my girls to this site, to see Carol, in some of her glory pictures and read the wonderful memorial. My girls now dance with Dawn Marie Fox Jackson, and it was very neat for them to see the tradition passed on through the years. Thanks for this, It Made Me SMILE!
Carol's sister Shirley Nielsen Wayte would like to thank all the dancers and parents who came to celebrate her sister Carol's life at her memorial service. It was wonderful to see all of you and to have your support when it was most needed. A scholarship was created by the Wild Rose Dance Arts Association in Carol's memory which is awarded to the dancer with the highest mark in any solo aged 15 and over at their festival every May. It has been my honor to attend the award ceremony each year in order to hand out the scholarship personally and to be able to speak briefly about Carol , so her memory does remain alive.
The following have specifically wished to express their condolences to the family and friends of CAROL.
Allan Jerry Cozzubbo...Debbie Black...Lisa Horvath Svecla...Annette Henderson...Kristell Court...Lisa Talbot...Lindsay Fuleki...Kyla Wilde. (if you wish to send a message or be added to these names ...Please forward it to allandanseur@yahoo.com Pictured below at the ADE Festival in Edmonton...we have from left to right...Lee Devlin, Eileen Dodds, Margaret Flynn, Joan Ward, "SADIE SIMPSON" from the BATD in Glasgow Scotland...and "NILO TOLEDO" from Florida, unknown ?lady in pink is Gwen Parsons, Allan Cozzubbo-unknown ?. Both Sadie Simpson and Nilo Toledo have passed on ....they were both good friends of Mr. C. and did a lot to influence DANCE today!
A bit of trivia, Nilo did not bring a shirt and tie, and Mr. C. found the brown shirt with the Dotted Tie from his trunk of tricks.---Mr. C. did get to wear it at an Interschool!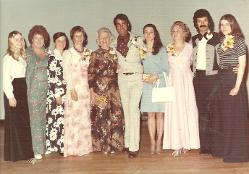 Trudy Lyn Sorensen: (1971-2007) picture is to the right...Trudy graduated from the U. Of A. in 1994.
Trudy Graduated from the U of A in Occupational Therapy in 1994. While she was a student, Trudy's love of dance and choreography continued in the group, Orchesis, a modern dance program on campus. In 1993 Trudy was awarded the Dorothy Harris trophy of achievement. Upon graduation Trudy was a travelling therapist in the USA. She married Cesar Diaz in April 2000 in Mandeville, LA. In June 2004 she had a son, Marcus. Trudy was a tireless chairperson of committees for "Relay for Life" in LA, OR, and Fl. After a ten year struggle with breast cancer, Trudy passed away Feb 3rd 2007 in Pensacola, Fl.. A scholarship in Trudy's memory has been established at the U. Of A. It is the Trudy Sorensen Scholarship in Blomedical Materials Engineering. Trudy is fondly remembered by her family, Allan Cozzubbo, Lynette Fry-Abra, Debbie Black, & her Dance Friends from the Academy.
Don McKinnon below...Mr. McKinnon, an RAD Ballet Teacher and protege Jazz Teacher of Matt Mattox ( Matt was in the movie"Seven Brides For Seven Brothers"..the axe Dance) Don examined the "Cozzubbo Jazz Exams" for three years and also did "Mock Ballet RAD Exams" for the Academy. Mr McKinnon passed in 1995 due to a very bad car accident. He is remembered fondly by his family & Allan Jerry Cozzubbo, Al Gilbert, Kathy Wood
Alumni's--DECEASED LOVED ONES
1955-Mr. Agatino J. Cozzubbo (Allan, Yvonne, Donald, Hazel & Margaret's Dad)
1975--March 11th--Mrs. Gloria Hart (Mother of Susan, Maureen and Michael)
1990--Mr. Al MacRae (Gay MacRae's Dad--Gay now uses her Married name "Taylor" and her Christian first name "Norma")
November 29th 1992--Mrs Elvie Vera Crooks (Dawna Rose's Mom)
1992--Mrs. Doris MacRae (Gay MacRae)Norma Taylor's (Mom)
1992-Mrs. Bertha Cozzubbo (Allan, Yvonne, Donald, Hazel & Margaret's Mother).
January 4th 1994--Mrs. Libby Hershfield (Rachel's Mom)
1995--Lorne MacRae (Norma Taylor's Brother)
October 17th 1997--Mrs. Grethe Strudholm (Mona's Mom)
2000- Mr. Fox (Allyson Fox's Dad and Peter Togni's Step Dad).
April 20th 2000-Elvin Peter Nielsen (father of Carol Nielsen, Shirley Nielsen Wayte, and Donna)
January 2nd 2005-Mrs. Florence Buck (nee Witt) mother of Kim and Wendy Buck.
May 2006-Mr. Lagerwaard (Tamiko's Dad)
2009--Mrs. Hiromi Ito (Yayoi' Ito's Mom)
September 2nd 2009--Mrs. Florence Roberta Palmer (Michele'Palmer's Mom)
September 19th 2009--Mr. Kenneth Robert Edward Westin -Trish Westin DeCoverley , Rob & Joy Westin Mcllwain's Dad.
October 19th 2009--Mr. Torao (Bunk) Odagaki (Esther, Dawn & Adele's Dad)
April 2010--Mrs. Dorothy Ranshaw. Dianne Ranshaw Richard's Mom
April 7th 2010--Mr. Bill Martin father of Lisa Martin Fried.
October 13th 2010-Mrs. Grace Keiko Odagaki..mom of Esther Odagaki, Dawn Odagaki Robertson & Adele Odagaki Hammer
January 3rd 2011-Mr. Richard Craik ..Father of Brian and Allan Criak
February 12th 2011-Mr. Gerard O'Flaherty ..husband of Una O'Flaherty.
June 21st 2011-Mr. Richard Halliday (Christina and Tia's Father)
July-2011 Jack Barnes (Edwina Borgford's step-dad)
October 2011. Mary (Black) Tarves (Debbie Black's Mother)
February 2nd 2012...Mr. Ed Hryciw (Sherri and Wendy's Dad)
The following is from the Homefront Article regarding the "Penley Ballroom" being the dance spot from 1912 to 1964. Prior to the demolition of the Ballroom the Academy held a rehearsal for our recital and one production rehearsal there. See Wahnita and Jack Penley picture to the right. My sister Margaret McTighe and Jean Helms played the grand piano and what a great rehearsal space it was!

The following are Dance Teachers or Dance Enthusiasts who have also passed. All of who made significant contributions to the "SPIRIT OF DANCE"!...Mr. C. knew and respected them.
Wahnita Penley (Ballroom & Tap Teacher) Known for the "Penley Ballroom"..husband John.
Jean Gauld ( Mentor and Friend) One Of Lillian Cozzubbo Coulson's teachers.
1975 (March 11th) Gloria Hart (mom of Susan,Maureen and Michael Hart) Hart School of Dancing in Calgary, Alberta.
1989- Mr Alvin Ailey..Mr. C. when going to Dance conventions always did some classes in the famous "Ailey Dance Theatre".
1987-Mr. Fred Astaire..Those of you that were in the production "Mr. Elegant" would have a picture from Mr. Astiare's wife Robyn.
1996-Mr Gene Kelly...in the late 1980's we were in negotiation for Mr. Kelly to come and do a workshop..never happened..SAD!
1997-Mr Frank McNerney (Ballroom-Delmar Dance) Frank passed in 1997..owned studios in Lethbridge, Calgary, Regina, Edmonton. (his wife Oonagh Young lives six months in TO and six in Florida).
2000..Diane Lane (Ballroom Teacher-Delmar Dance Known as"Billy Conway") passed in January 2000. Is survived by her husband Tom Lane and two sons and a daughter.
Joan Patterson (Once president of APDTA) home studio on Sifton Blvd in Calgary.
Dr. Ruth Carse (Founder of the Alberta Ballet) Edmonton based in the early days.
1973 Madame Olga Valda (Russian Ballet Teacher)
1992 Madame Regina Cheremeteff (Russian Ballet)
Judy Schey (Highland Teacher)
November 2011..Donna Booth
October 2011.. Brian Burke (a former manager of the Southern Alberta jubilee Auditorium)
October 2011..Mary Black Tarves. Debbie Black's Mother (Sandra, Karen, Keith as well).
The CDTA list below is probably from the 1958-59 newspaper clippings. Note the names...Some of Calgary's finest teachers! I had mentioned some of them listed in the various Navigation Pages.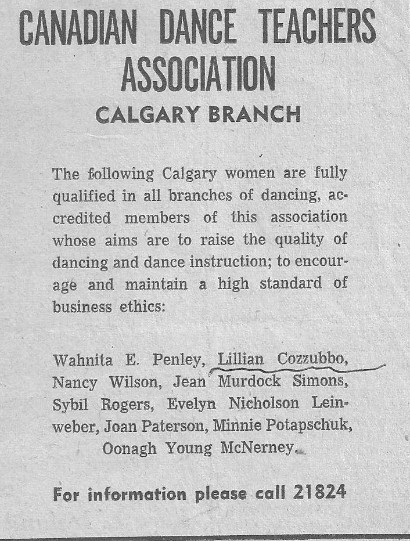 Note some of the names below including Walter Kaasa from the Cultural Department. I mentioned that the smaller Theatre in the Northern Jubilee Auditorium like the one in Calgary was called "The Walter Kaasa Theatre".(Now redesigned but the Calgary one was "Betty Mitchell Theatre")! The meeting they are speaking of was when I joined the APDTA. Joan Patterson and Jean Gauld sponsored me as a member.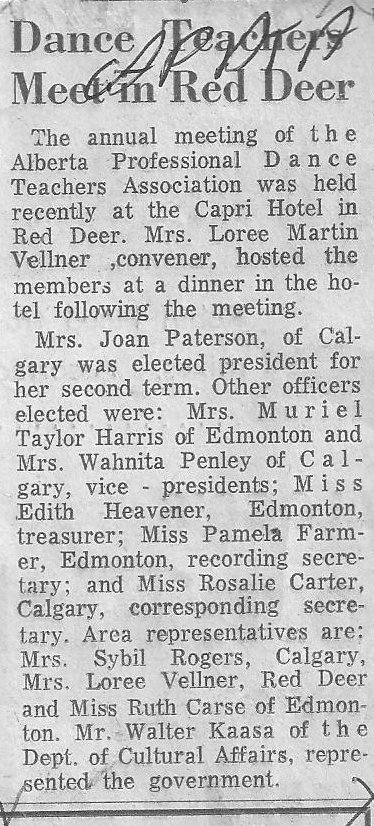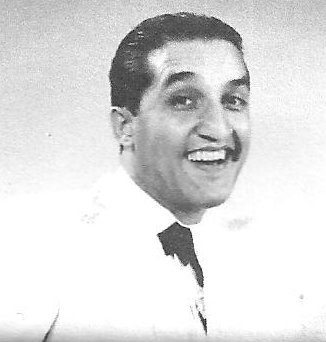 Mr. Al Gilbert
"Pied Piper of Dance"
Dance Always...SMILE!! -
Remembered fondly, in all the circles that bring "Dance Artists" together!!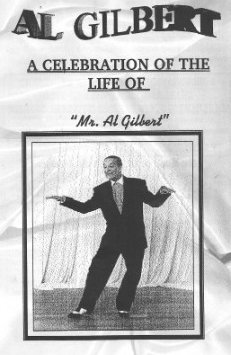 Al Gilbert:
Mr Gilbert passed away February 3rd 2003, due to complications of Prostate Cancer and bad hip sockets. He was known as the" Pied Piper Of Dance" and taught thousands of people all over the world. He set up his Tap Grades, from Pre Tap to Grade 9, and his Jazz from Pre Jazz to Grade 4. Mr. Gilbert was a mentor to many, in Dance...His energy and "Dance Spirit" is sadly missed. Memorial Services were held in several locations to celebrate his life. The service in Calgary, was held at Lord Beaverbrook Theatre (May 4th 2003), and Mrs. Mal Smandych & family organize the after event. Lots of great treats. Thank you to Mrs. Mal Smandych (Lysia & Trista). Mr. Gilbert would have loved what you and your family did! ...also thanks to Miss Black for her Help!
"Dance Always" Mr. Gilbert, from the Staff and Students of the Academy. We DID BELIEVE in you!! -- a note to all visitors--REMEMBER "Stepping Tones" is now "Music Works".
Leslie Raymond Anderson
(Michelle Anderson's dad) Leslie passed away on Friday, September 2, 2022, in Oliver, BC at the age of 79 years. Leslie was born to parents Helen Anderson and John Edward Anderson in Northern Ireland on May 5, 1943, and was the oldest of his siblings. Leslie is survived by his loving wife Teresa of 48 years; his daughter Michelle (Trevor); granddaughters Payton and Addison; brothers Ronnie (Margaret), and John (Sue); sisters Olwyn (Eamonn), Anne (Peter), and Jean (Rich); sister in law Peggy (John); niece Noreen (Shane) and many more loving nieces and nephews.In his early years, Leslie was a projectionist at various theatres in Belfast, Ireland. He met his wife Teresa in 1968 and then later immigrated to Calgary, AB in 1974. From there he worked for Prudential Insurance and worked at Canada Post as a letter carrier for over 25 years. He was kind, gentle, and always eager and willing to help others. Leslie had a passion for golf and snooker and enjoyed drawing in his earlier years. He had a huge love for dogs and seemed to attract them wherever he went. Family dinners and playing cards/games were some of his favourite past-times.
Leslie was admired and respected by his family, friends, and colleagues.

Hypatia (Pat) Wood: Pat was a receptionist at our Crowchild Trail location in the North West and passed in May 2004. She was Kathy Helms Wood's Mother-In-Law and was a warm loving women, to not only her family but to the Academy's clientele. Mr. C. remembers her saying we were teaching the Cha Cha and Mambo wrong that it should break on the count of 2. We of course taught that break as a latin dance on count 2-- and the break on count 1 as a Jazz. Pat loved the song "I'll Walk With God" featured in the movie "The Student Prince" with Edmond Purdem and using Mario Lanza's voice. When I went to her memorial service the pianist played her song..She loved to Dance especially Ballroom. She'd have loved the TV show "Dancing With The Stars" Pat could really swing those hips.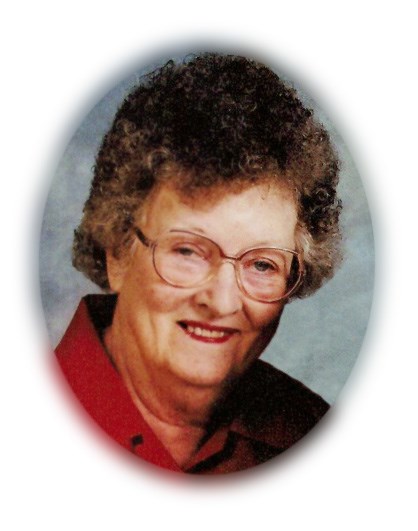 Margarat Darough 1924 to 2017
Receptionist at the South Studio.
Margaret was born in Regina, Saskatchewan in 1924, and the family moved to Calgary in 1928. She graduated from Western Canada High School and went to work as a typist for Dominion. She then worked as a bookkeeper for Tyrells Florist, and after that went on to work as a clerk at central mortgage and housing. She married her best friend Kenneth Darough in 1951. In later years she worked part time in Woodward's office, then Allan Cozzubbo Academy of Dancing. Margaret loved playing bridge and spent many hours teaching her grandchildren how to play and how to master the art of a "poker face". She enjoyed crocheting, until her eyesight and memory got the best of her. Margaret was a founding member of St. Andrews Heritage Seniors.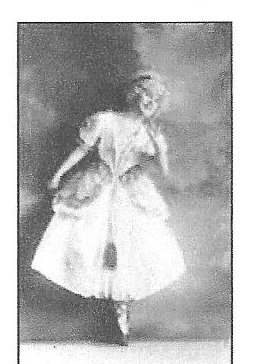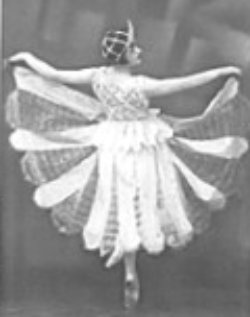 Madame Regina Cheremeteff
Madame was born Regina Bickel (1912-1992) She toured Europe as a child Ballerina under the stage name Regina Royce. She opened the Calgary Russian Ballet School in 1956 operating out of the German Canadian club. In 1963 she opened her downtown location on 8th Ave. SW. The school closed in 1989. in 1930 she had married Count Michael Cheremeteff (1900=1943) and worked in his Equestrian Troupe in Berlin. Her three Children are Christine-Alexandra and Dmitry --he became a professional ballet dancer and was a guest at her recital.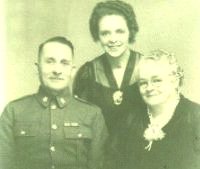 Jean Gauld above centre...(with her parents) was one of my cousin Lillian's Dance Teahers. (Lillian Cozzubbo Coulson). They teamed up and did a routine "Me and My Shadow". (Lillian the shadow in white--they also did a Spanish Duet taking turns playing the castanetes).
More news of Jean Gauld below.
Jean Gauld & Joan Patterson befriended me when I took teaching seriously and helped me with joining the APDTA. When Jean passed she had willed me her dance treasures including a "Chinese Princess" costume that both her & Lillian had used.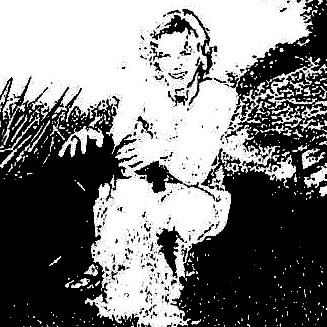 Tanya Lynne Baylis
Tanya passed away suddenly in Coasta Rica on March 12 2006, at the age of 32. She had a beautiful free spirit who had a passion for dance and the fine arts. She went on to dance with the "Artistique Performing Arts Group".
She is sadly missed.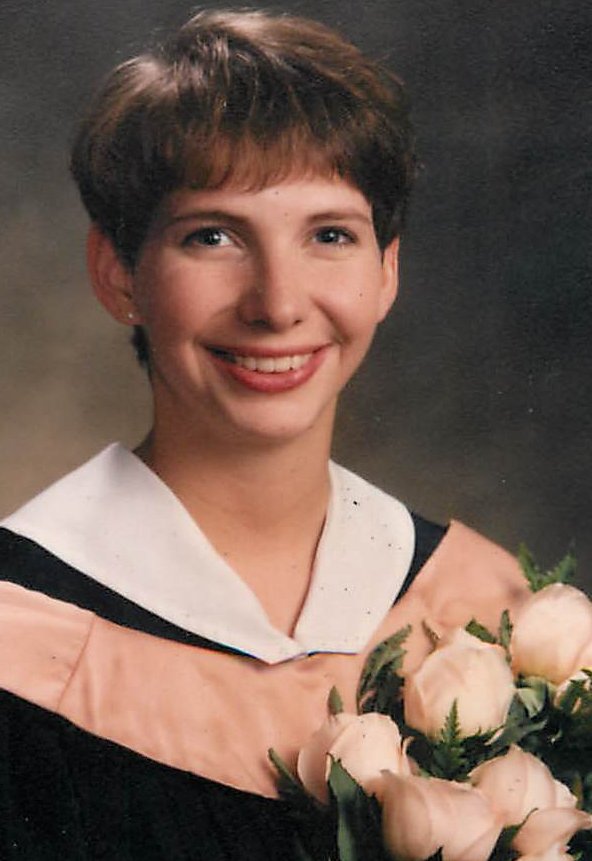 Trudy Sorensen Diaz
graduation picture from the U. Of A. in 1994.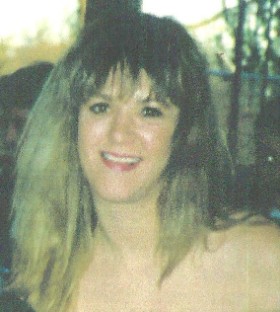 Lisa Coldrick
Mr. C. remembers teaching Lisa a tap solo to the music "Proud Mary" -She had a wonderful and perpetual smile which gave us all a lot of joy! Lisa went to Braeside School with Deanne Schmierer, and Mr. C's son Graham. She is Paul and Debbie Coldrick's sister and is fondly remembered by the family and the Dance Academy.
Lois Smith & David Adams above
Lois Smith Passed away January 23rd 2011 at the age of 81 after a lengthy decline caused by Alzheimer's. Lois was the first homegrown prima ballerina of the National Ballet. Her and her husband. David Adams, were known in their dance times as Mr. & Mrs. Ballet. They both were made officers of the "Order Of Canada". Lois adjudicated at one of the ADEA's Festival in Edmonton.
David Adams passed in October of 2007.
Lois Smith adjudicated at the ADEA Edmonton Festival and at our ACAD Interschool. David Adams adjudicated at the WRDAA competition in Calgary the year we did the production "Bolero" listed as Ravel & at an Interschool for ACAD. Many of our student alumni would have certificates signed by both of these super splendid dancer/danseurs.
McNERNEY, OONAGH (nee YOUNG) Enjoy life. Look lovely. Take care of yourself. Advice from Oonagh McNerney (nee Young), who passed away peacefully at her home on Monday, November 26, 2018. Oonagh was an extraordinary woman who charmed everyone who was fortunate enough to meet her. Her enthusiasm for life, humour and random compliments to strangers brought smiles and laughter wherever she went. Oonagh was born in Edinburgh, Scotland and was orphaned at a young age. After graduating from George Watson's Ladies College, she immigrated to Canada at the age of 18 and spent all of her money on two weeks of dance instructor training at Arthur Murray School. There she met her husband Frank and they became champion ballroom dancers. Together they built dance studios across Western Canada and starred in a TV show called "Let's Dance" while raising their three children, Michael, Susan and Shannon. Eventually Oonagh and Frank moved from the dance business to start Extrufix, a plastics manufacturing company. In her role as President of Extrufix, Oonagh had the honour of representing Canada as the first woman on an international trade mission to Japan, continuing to promote Canadian exports on subsequent missions with Prime Minister Jean Chretien. Having been raised on both sides of the class divide in Scotland, Oonagh was comfortable talking to anyone: She could carry on a conversation with a king or a biker. She embraced marginalized communities. She was a pioneer ally for the LGBTQ community and champion (and often benefactor) for fellow immigrants and women who needed a leg up in life. Oonagh led Extrufix well into her 70s and then she took her energy in a new direction by volunteering. She brought comfort in the Emergency ward at the Sand Lake Hospital in Orlando and her famous vivaciousness to the YMCA. She also continued to live out the legacy of her dance days by bringing the party to all the local hotspots. There was no wallflower Oonagh could not entice onto the dance floor. She believed everyone was a star. She was a snowbird and enjoyed the community of her many friends at the Manulife Centre in Toronto when the sun was shining. Oonagh was predeceased by her husband Frank - her partner in love, dance and business, her loving sister Maureen and her beautiful daughter Shannon. She will be sorely missed by her son Michael (Donna) and her daughter Susan (Jim) and her many grandchildren and great-grandchildren as well as her friends and family in the US and the UK. A special thanks to Andy and her friends at the Oak Ridges Retirement Community. To all of us she will forever be an inspiration and model of someone who chose happiness for her own life - and spread it wherever she went. Visitation and service at Marshall's Funeral Home at 10366 Yonge St., Richmond Hill at 12 p.m. on Wednesday, November 28th with reception to follow at the home of Rebecca MacDonald.
David Peregrine above was a principal dancer with the RWB and passed in 1989. David did a workshp for the Ballet Students in the ACAD Academy in 1988. He was a gifted Artist and was taken from us far too young.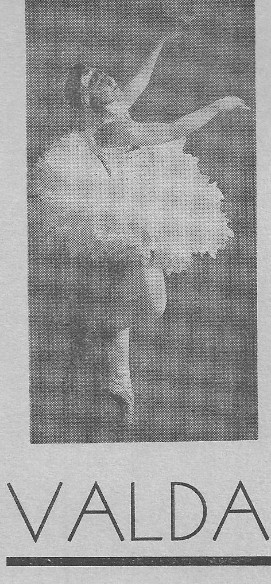 Madame Olga Valda--Madame Valda's Classes (started a ballet school in Victoria BC)...her young pupils were all required to say bonjour Madame and au revoir Madame before and after the lesson which was all in French.(Ballet was first introduced in the French Courts) Punishment for not paying attention consisted of having their "Toeshoes" confiscated so they had to finsh the lesson in soft slippers.One of her pupils Maureen Grute Humphries eventually had a studio in Oak Bay. Madame Valda moved to Calgary and taught here for many years, and took a degree at the U of C when she was 76 years.She Received a BA. in 1969 ..she not only made history but became a role model for lifelong learners everywhere. After Graduating she said "I have proven what I always felt...that grey matter has no age or sex. Madame Valda died in 1973 and willed all her posesessions to the U. of C on condition they be auctioned off to raise funds for the Students Union/ They used the money to sponsor eight foster children.
Mr. C. was given dance memorabilia from Madame Valda.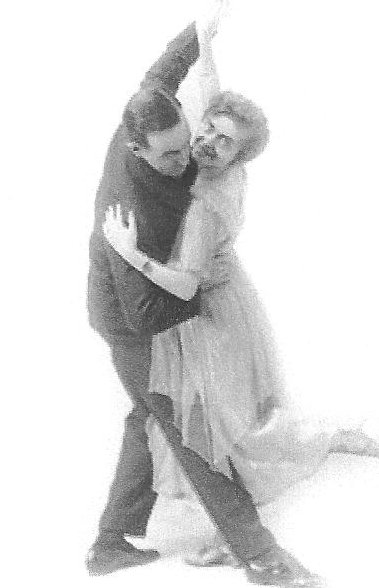 John (Jack) and Wahnita Penley
I can remember watching a recital of Wahnita Penley, in the Penley grand ballroom 2nd floor on 5th Ave...above the Al Saan Club on the main floor, and Delmar Dance Studio on the lower floor. Mrs. Penley sat at a Grand Piano, and played the tunes for her recital. This would be in the late 1950's. My Parents Agatino & Bertha Cozzubbo took Ballroom from Jack Penley.
Gloria Hart (Hart School of Dancing)
Gloria Hart--Gloria ran the "Hart School of Dancing" and when she passed in 1975, her daughters Susan, and Maureen took over the school. Michael Hart came up through the ranks. Gloria was also one of the Dance Enthusiasts who were instumental in bringing Mr. Al Gilbert to the winter workshop sponsored by the ATDA now the ADEA. This was in the mid 1960's and the exams in his syllabus were launched. Mr. C. had met Al Gilbert prior to his workshop at a convention in New York City. His Exams in his creative work are still being conducted by organizer Nancy Hays Dickie in Edmonton. (as of 2011) Stepping Tones Records is now "Music Works".
Donna Booth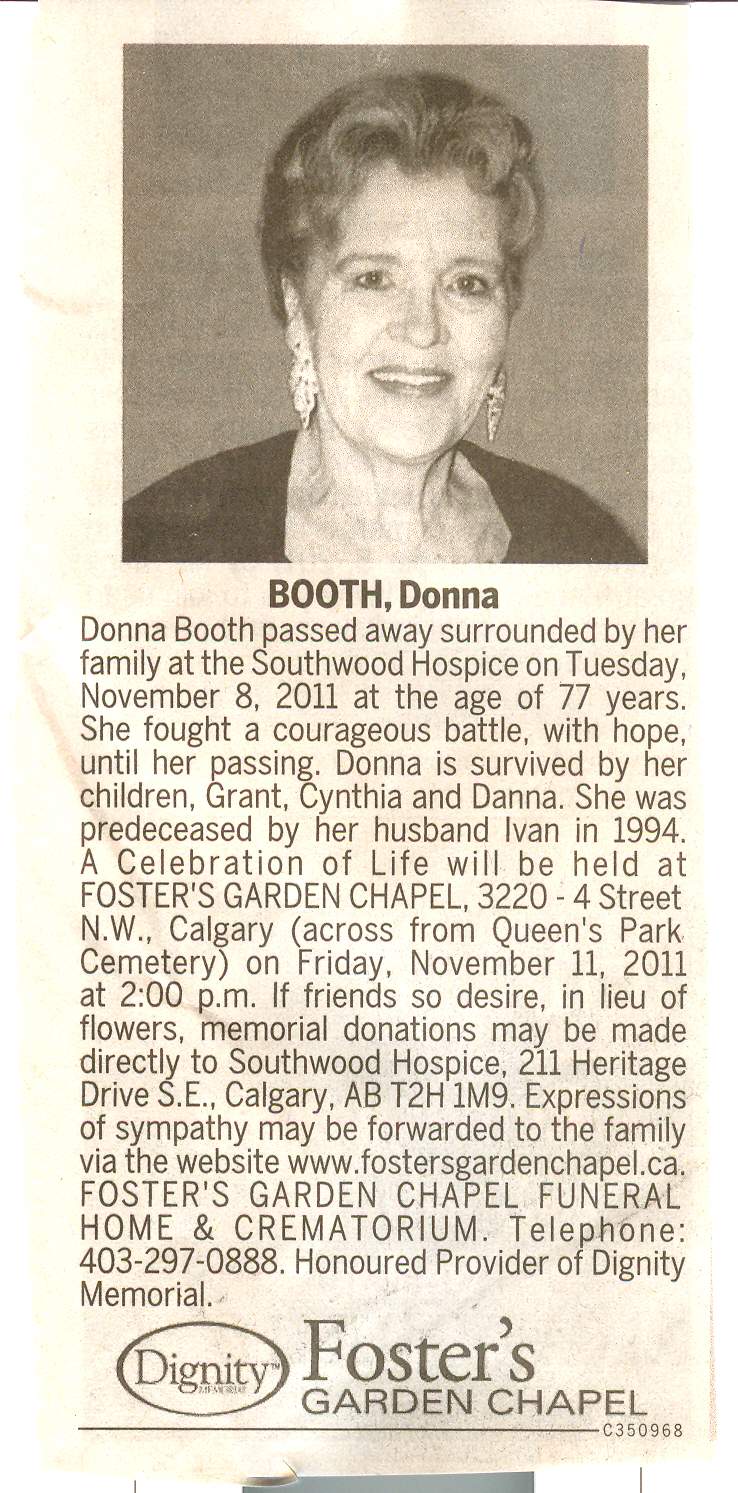 Donna Booth...November 2011...Owner of Masque Costumes in Calgary. We are sorry to hear of the passing of Donna Booth.
Tink Robinson
I was sorry to hear of the passing of Mr. Tink Robinson....he was a wealth of knowledge...He helped many of us in the Dance...Many of you will remember him as an adjudicator at our Interschool as well as his wife Judy Armstrong, and Tink also adjudicated at the Alberta Dance Festival in Edmonton..Dance Always Tink...
Grant "Tink" Robinson
ROBINSON, Grant "Tink" -
June 4, 1937 - Oct. 31, 2015. Beloved husband, father, brother, Mason, Shriner, uncle and friend passed into Spirit in his home, surrounded by his wife, Judy, son, Dan, and daughter-in-law, Tammy. Tink will be remembered for his smile, his zany sense of humour, talent, wisdom, quick wit and his unconditional love. A 60-year veteran of professional entertainment, Tink amassed more than 200 national television shows, eight years of GM Dealer shows, seven seasons with Theatre Under The Stars, toured Canada with Best Of Spring Thaw and was choreographer/performer with the Wayne and Shuster Show for five seasons. For 13 summer seasons (1972-76 and 1982-89), Tink and his wife, Judy Armstrong, created their theatrical shows in the Wild Horse Theatre at Heritage Fort Steele, BC. Tink and Judy also created a popular recording, KIDS (for all ages). Tink was a Director at the Bomber Command Museum in Nanton for 8 years and author of his book "I AM Here". Tink was a master tap dancer and regular adjudicator for festivals of the arts. He had the privilege of flying with his son, Capt. Dan Robinson, on a media flight with the Royal Canadian Airforce Snowbirds and also flew solo himself at age 62. He was also the original A&W Root Bear. Tink was predeceased by his brother, Dave (2010) and nephew, Ken Robinson (2005). He is survived by his wife, Judy Armstrong, son, Dan (Tammy) Robinson, granddaughters, Allisha and Klara Pelletier; brother, Malcolm (Dawn) Robinson; nieces, Holly (Mike) Butterfield, Susan (Terry) Palasty, Wendy (Kevin) Batch; great nieces and nephews, Robbie, Devon, Bre, Brock, Beau; sister-in-law, Terry Robinson; niece, Debbie Robinson, great nieces, Jennifer McClintick, Kristen Lefler, David (Aima) Lefler and great-great-niece, Megan. Please check
http://www.snodgrassfuneralhomes.com/
for the full obituary. A celebration of Tink's Life will be held at a later date in the New Year (TBA). Arrangements in care of
SNODGRASS FUNERAL HOMES LTD.
High River, Alberta (403)652-2222.
12
Helen Mintz Pengelly
Obituary...published in the Calgary Herald July 2nd 2016..After a long battle with Cancer she passed peacefully surrounded by her family and closest friends. Helen was full of life and those of us that knew her in her years taking Dance at ACAD enjoyed her and her family.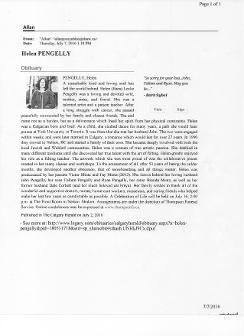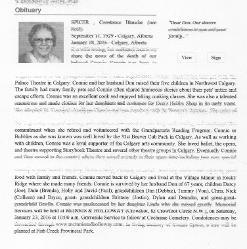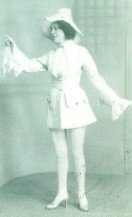 Jean Gauld above. She was one of my mentors in Dance. She was Lillian Cozzubbo Coulson's teachers. She also was president of the APDTA for a few years when she was finished teaching. When she passed away I was given a lot of her Dance Memorabilia.
Ms. Nancy Wilson
Strive & Succeed ...Rembered fondly by her students & family
Ms. Wilson came to work at the Academy after closing her own local school. Coming from Glasgow Scotland, Nancy encouraged us to do the BATD Medal Tests and The ISTD Ballet and Modern exams. Both a raving success in the school Dedicating most of her life to DANCE, Miss Wilson was devoted to a strong excellence to the craft. Lots of colour in her teaching wardrobe and personal clothing. She is missed and thought of so often.
Thank you Ms. Wilson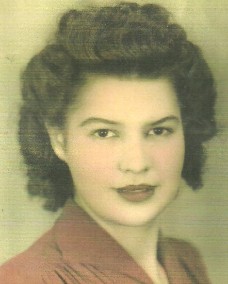 Margaret Cozzubbo McTighe (1924-1978)
Margaret was my sister but also the first Pianist I had when I started teaching at Communities Centres in the early days..(Meadowlark Park---Thorncliffe-)
Remembered fondly by her friends and family.
Mr. C.'s sister had heart surgery in her 50's and lived a couple of years after the ordeal. She was a wonderful mother to Linda Pap and Garry McTighe and a sister to Hazel Measor, Donald Cozzubbo, Yvonne York and Allan. Marg loved her home and her garden and gave everything she did, that extra special touch including her artwork that she was so good at. We all cherish our memories of her !
She is sadly missed. Thank you Margaret.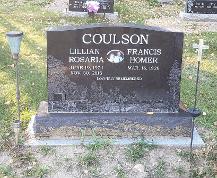 Lillian Rosaria Coulson (Cozzubbo)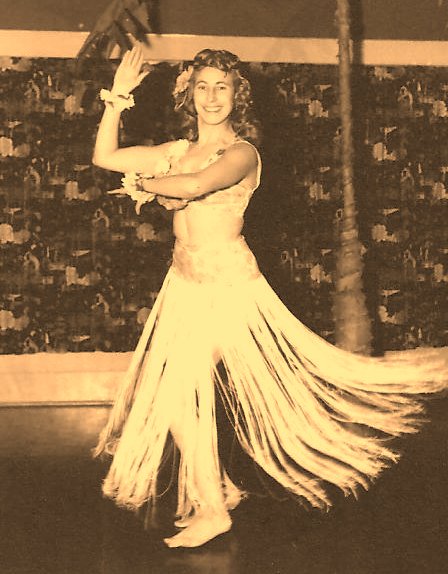 Lillian Rosaria (Cozzubbo) Coulson...who was a Dance Icon in Calgary for many years passed away in Innisfail November 30th 2016...She was a passionate Dance Teacher...also played in the band at the Bowness Dance Hall in the 1930's and 1940's...also at the Penley Dance Hall. She was loved by many for her Charisma and Energetic personality. She was very fond of animals and was a Horse Lover. In her early teaching career she had a colie dog, named Buck. All the dance students learned to love Buck
Lillian's dad Marino, and Allan's dad Agatino were brothers. Lillian will be remembered forever, in our hearts.
COULSON, Lillian Rosaria (Cozzubbo)
June 19, 1924 – November 30, 2016
Lillian passed away peacefully at the Innisfail Rosefield Centre, Innisfail on November 30, 2016. Lillian was born in Calgary to Marino and Emily Cozzubbo. She took dance and music lessons from an early age. Excelling in both, she opened "The Lillian Cozzubbo School of Dance". When not teaching dance, she and her band "7 Hits & a Miss" played regularly at popular Calgary venues. Lillian met many notable people including; Martin Luther King Jr., Colonel Sanders, Frank Sisson, Wilf Carter and best of all, Frank Coulson. Frank says that when he showed up, Wilf quit visiting Lillian. Lillian and Frank were married on August 5, 1950. Frank then worked at the Cozzubbo family business named The Alberta Coffee & Tea Company. They retired in the 1970's to their Farm near Stauffer. Lillian continued sharing her passion for music and dance by teaching in the community. Lillian is survived by her loving husband, Frank.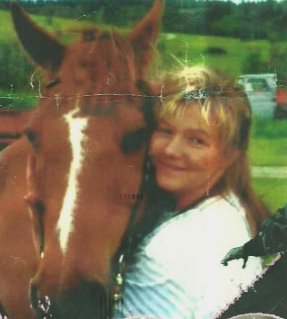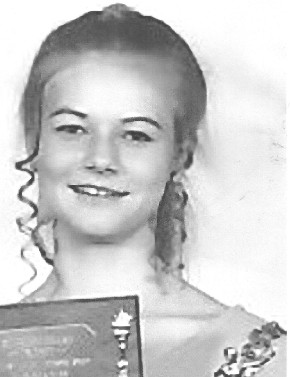 Sherry Shamon Miss Dance Charisma! Remembered fondly, by her family and friends Sherry was stricken with an illness that took her from us far too soon. She was a "Showbiz Dancer" who loved to perform. When she came to our Al Gilbert memorial she still strutted her stuff so to speak. (we did the Waltz Clog-Flamenco-Strutters Ball from the CDR syllabus. Miss Black and Corinna Giede stepped in with us as well).
Sherry is missed...we think of you so often!----Sherry's service pamphlet cover below.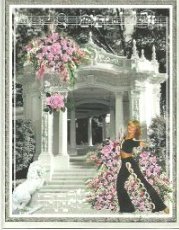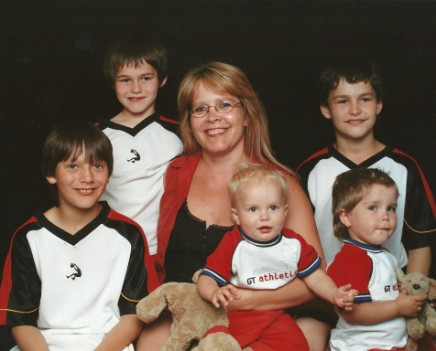 Trish DeCoverley (Patti Westin) and her boys...Trish known to us as Patti Westin passed away on March 16th 2011. She was helping a senior couple next door to her, and either on her way home or possibly after a 2nd trip was found on the ground. She passed immediately due to a heart attack. She is pictured above with her five sons and we know that Trish will be remembered for the wonderful talent she was, and the vivacious personality and million dollar smile she possessed. This angel is now amongst the angels!
See Staff Alumni for the Trust Fund that has been set up for her boys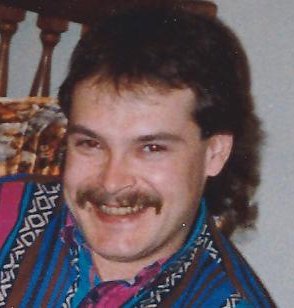 Rob Charles Westin
Above-Another Westin Talent! Remembered fondly by his family & friends. Rob like his sisters Patti and Joy was a good dancer and always enjoyed performing. Rob was a fun guy to work with and in his Dance Training he always pulled his weight. I remember teaching him a Tap Group number "Batman". He was taken from us far to soon.
He is missed!
Duncan Campbell .
Duncan danced at the Heritage location early in the Academy's history. He danced at the same time as David Adie, Daryl Graff, and Andre Wenger. He liked to perform and enjoyed doing the Russian Sword Dance with the other young men at Flare Square for the Calgary Stampede.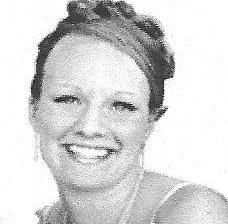 Alicia Bateman..
Alicia passed at the tender age of 28 and was tragically taken from those that loved her far too son. She was an accomplished dancer having won many awards and scholarships. She had travelled and performed extensively with "Calgary Dance Express". she is missed!
BATEMAN _ Alicia Lynne On May 31, 2008 in Ottawa, Ontario, Alicia Lynne Bateman, at the tender age of 28 years, was tragically taken from those who loved her. Alicia was born and educated in Calgary, Alberta completing a Bachelor of Science degree with First Class Honours in Psychology at the University of Calgary. She graduated at the top of her class and featured on the Dean's list. Alicia was a well accomplished dancer studying at Allan Cozzubbo Academy of Dance, then at Foothills Dance Academy from the age of three years until her early twenties. Alicia competed in festivals and competitions throughout Alberta where she received numerous awards and scholarships. Alicia performed and traveled internationally for three years with Calgary Dance Express. After graduating from the University of Calgary, Alicia was one of twenty students worldwide accepted into the University of Liverpool Investigative Psychology program achieving her Master of Science degree. From her Master's thesis, several periodicals have been published and other students continue to build on her research. While in Liverpool, Alicia took the opportunity to travel throughout Europe. In 2004, Alicia joined CSIS and remained with them until the time of her passing. Alicia loved her job with CSIS and had a great group of friends and co-workers in the Ottawa area. Alicia touched many lives in her short life. Alicia was a beautiful, friendly, intelligent woman who had numerous friends across the country and who brought great joy to her family. Alicia's memory will be cherished by her mother, Lynne Haas, her maternal grandparents, Jim and Beverly Haas and her faithful dog, Jenna. Alicia is also survived by her father Brian Bateman, three aunts, Cathy Sharpe, Susan Willoughby and Donna Bateman, four uncles, Jim Haas, Dwayne Bateman, Jack Bateman and Larry Bateman as well as numerous cousins. Alicia was predeceased by her paternal grandfather Don Bateman in 1989 and her paternal grandmother Sheila Bateman in 2005. A Celebration of Alicia's Life will take place on June 25, 2008 from 6:30 to 9:00 p.m. at Willow Park Golf and Country Club, 639 Willow Park Drive S.E., Calgary, Alberta. In lieu of flowers, memorial donations may be made in Alicia's memory to: Northern Haven Support Society, Box 1433, Slave Lake, Alberta T0G 2A0. "It is not how long the flower blooms, but how beautifully."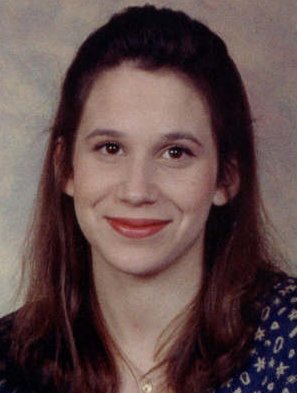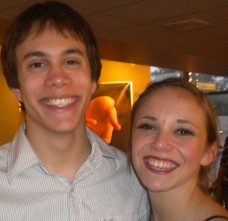 Alison's children above..taking dance at the Dance Factory and the son heading for a singing career.
Alison Majeski
Alison passed in October of 1995, of an Asthma Attack. She loved to DANCE and Cozzubbo's was her second home growing up. She competed very successfuly in Tap, Jazz, Ballet and Musical Theatre. She had a wonderful voice and her son Kevin is in New York with his rich baritone voice. Her daughter Josie is hoping to pursue a career in DANCE! Her Teachers were Carol Nielsen, Debbie Black, Lynette Fry Abra and Allan Cozzubbo. Alison is missed by all her family, but never forgotten.. Remembered fondly by her family & Allan Cozzubbo, Kathy Wood,
Unfortunately Kevin passed in New York in 2012. Our thoughts and prayers go out to his sister Josie and his grandparents.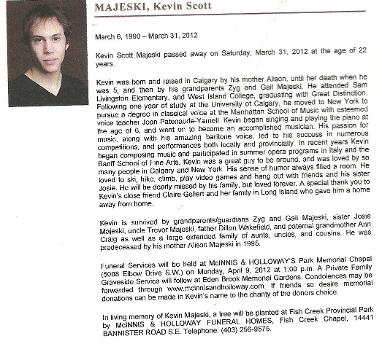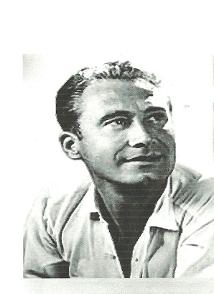 Arnold Spohr above
Arnold Spohr was Artistic Directior of the Royal Winnipeg Ballet for 30 years. (1958 to 1988). He was the first Canadian born Ballet Dancer to be the A.D. He passed on April 22nd 2010 of a Chronic Kidney Disease. Arnold was very instrumental for the RWB becoming one of Canada's Top Ballet Companies. He was an officer of the "Order of Canada". We were fortunate to have Mr. Spohr teach a workshop at the studio.
We will remember his strong but humorous manner!
Denise Jefferson above left.-With her is Mathew Rushing and Renee Robinson in 2003.
Ms. Jefferson passed of Ovarian Cancer on May 8th 2010. She was a Chicago born director of the famed Alvin Ailey School in New York City. Her Gentle smile brought light to all of us who knew and worked with her. She will be remembered for her nurturing hand and heart. Alvin Ailey passed in 1989.
Alvin Ailey 1931-1989 Mr. Ailey admired the greats in Male Dancing Mr. Fred Astaire and Mr. Gene Kelly. He took up Tap Dancing from a neighbour and further on in his youth joined the Lester Horton School..one of the few at that time that accepted dancers from all races. In 1953 Horton took his group including Ailey to New York...When Mr Horton passed, Alvin Ailey took over as the Artistic Director. Ailey took part in many musicals on and off Broadway and in 1959 formed the Ailey American Dance Theatre.
In 1960 he retired from Dancing having struggled with staying slim and he took over as the Artistic Director having a gift for Choreography. Mr. C. remembers going to his classes when he attended Dance Conventions in New York around the same time as the June Taylor (Ed Sullivan Fame)School was a thriving.