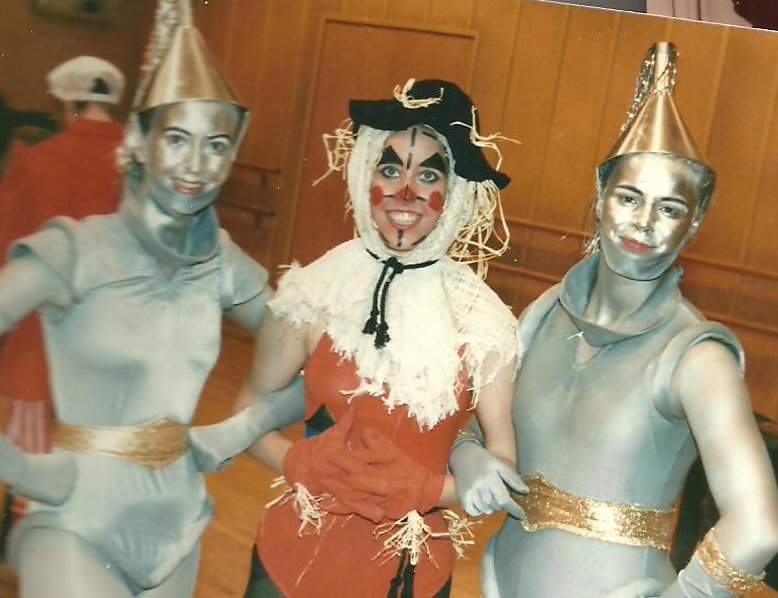 Kristine Richmond is the centre gal.... Lisa Martin Fried to the left and Tamiko Lagerwaard right.(This is from the Meco (Oz) Production).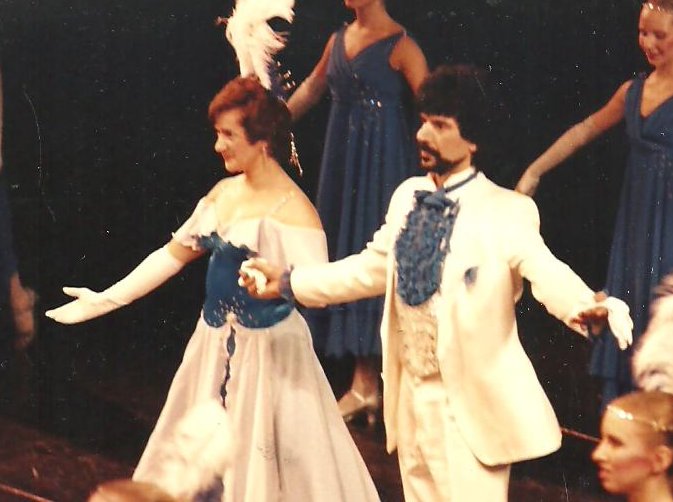 Lynette Fry-Abra and Allan Jerry Cozzubbo perform at the Vienna Ball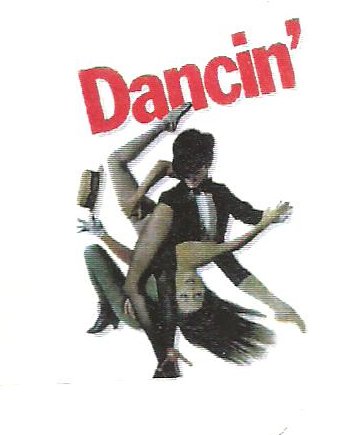 In the later years prior to closing we used the logo above!
Contact Us
If your sending pictures please give us the information (Year..Dance Title..and the Teacher).
Pictures and Data should be sent to the Shaw address below.
allanjcozzubbo@gmail.com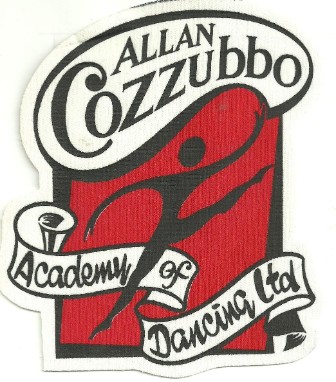 You'll notice on the last navigation page "Alumni Data", that most of the alumni are on facebook. Please pass the word along so we find our DANCE FRIENDS!
Remember to DANCE!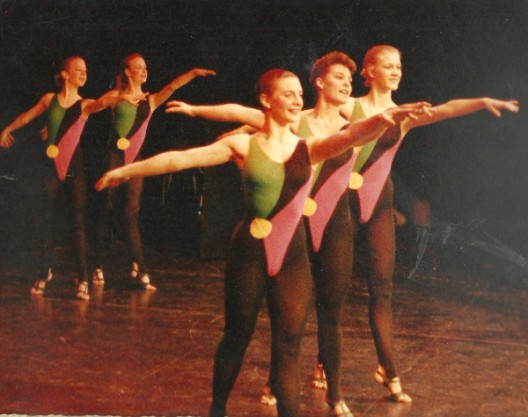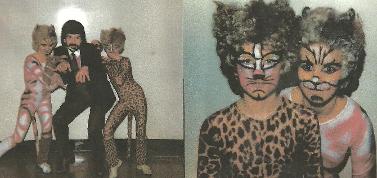 Cats (left)...We Called the production "Eliots" to acknowledge T.S. Eliots 14 splendid & ingenious poems that were put to music by Andrew Lloyd Weber --In the very Memorable project of the musical "Cats", some of the unpublished works of Elliot's were used as well but most from "Old Possum's Book Of Practical Cats". Wonderful music and lyrics! Left Picture is Kira Greasley in the leopard unitard and Cindy Greasley in the lighter colour unitard..John Cox from "About Face" did a Makeup lesson & rehearsal with the parents committee.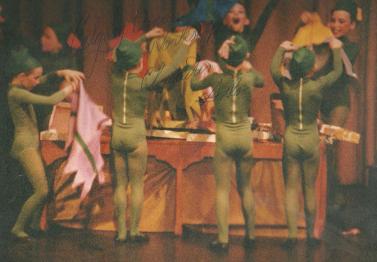 The Shoemaker and the elfs....the picture above is from a number that Carol Nielsen choreographed for the Calgary Dance Workshop. The number was performed at the theatre in Lord Beaverbrook High School