The Profiles of deceased parents are in No Particular Order.
If you wish a posting of your parents on this page please send text and pictures to my email address.
allanjcozzubbo@gmail.com
--------------------------------------
Cheryl (Knudsen)Jessimine's Mom
Carol Knudsen
Dec. 1938..to June 2023
Our beloved mother, grandmother, cousin, sister by choice, and beloved friends are mourning the loss of Carol.
She was born and raised in Drumheller, Alberta where she met the love of her live, Russ. They married on June 29th 1957 and eventually moved to Calgary and raised sons George, Bruce and their daugther Cheryl.
Carol and Russ retired early and moved to Kelowna in 1992. Over the years they made many great friends and went on many amazing vacations around the world. Russ and Carol were best friends and loved each other deeply. Russ passed on October 3rd 2018 and Carol missed him terribly. She is finally at peace and back in his loving embrace. Carol was predeceased by her brother George, son Bruce, Father Olaf and Mother Lillian. Carol is survived by her children George (Joyce), Cheryl and ther grandchildren Dylan and Rebecca.
Sadie Wilson Keegan
Sept. 7th 1931 to Feb. 2021
Joanme and Sharon's Mom
Sadie Wilson Keegan passed away in Calgary on February 24th 2021..She was born in Scotland September 7th 1931. She immigrated to Canada in 1969. Sadly missed by her family and friends and her daughters Joanne Keegan and Sharon Keegan.
She was a wonderful dance mother and very supportive of the ACAD. We did see Sadie at the September 2019 reunion with her daughters
-------------------------------------------------
Patricia Mary Brown
1942 to 2021
Pamela Brown McKinnon's Mom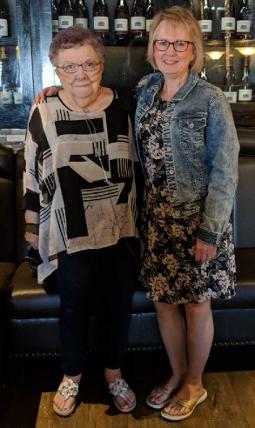 Pat Brown above with Pam Brown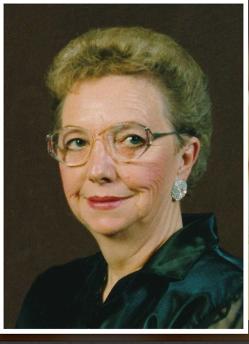 Patricia Mary Brown
Pamela Brown McKinnon's Mom
Pat past away March of 2021. Pat was an awesome Dance Mom and was always very supportive. She did the Waltz Clog at an Interschool and won....All good memories! Those of you who did the Waltz Clog will remember the competitions
Patricia Mary Brown, 79, of Strathmore, AB passed away on March 9, 2021 due to complications of COPD. Pat was born February 15, 1942 to Harold and Eunice Iles at Machynlleth, Wales in the UK. At age 10, she moved with her family to Calgary, Alberta where she graduated with honors from Queen Elizabeth High School. After graduation, Pat worked as an administrative assistant for over 40 years. She enjoyed the jobs she had through the years and reluctantly retired earlier than she had wanted, for medical reasons. Pat loved to sing and, on weekends, performed with a band. It was at one of these performances in Balzac, Alberta that she met and fell in love with her husband, Len. They married on September 29, 1961 and had many an adventure through the past 59 years. Anyone who knew Pat knew of her extreme love of animals, horses, dogs, and cats in particular. Pat and Len were very involved showing horses in the AQHA show circuit. She made friends with many competitors and shared many laughs with them. Pat was especially proud of the success of their champion mare, PokeyLee Win. Pat was also an avid Calgary Stampeder fan and was a season ticket holder for many years. Pat was predeceased by her parents, Harold and Eunice, and her infant brother, Billy. She is survived by her husband, Len; daughter Pam (Scott); grandsons Wynn and Max; and sister Rene
------------------------------------------------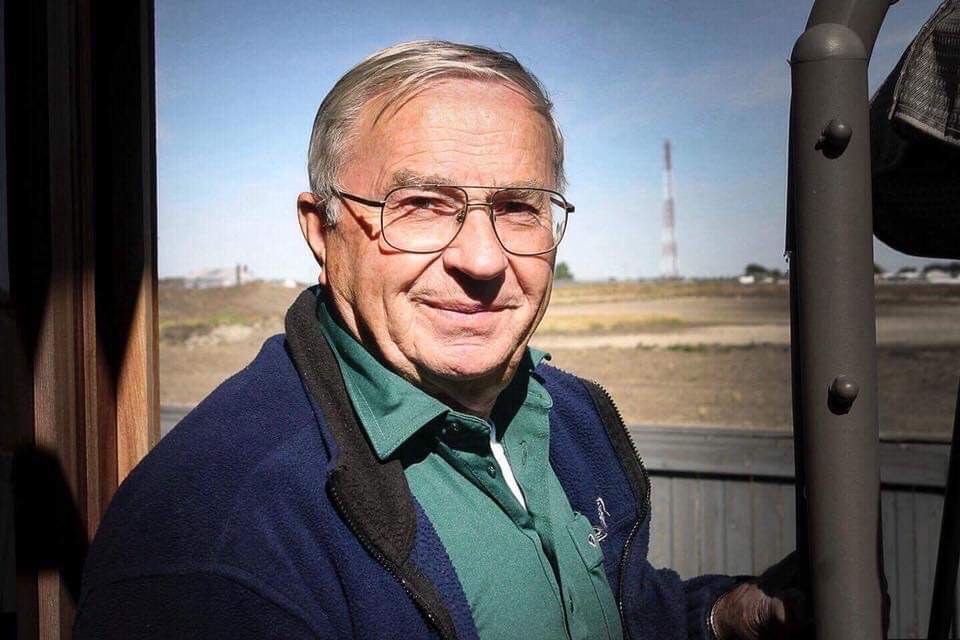 Bill Horvath (Bela)
Bill Horvath (Bela) October1933 to January 2013. Bill was the driver in the family not only to lessons but to competitions as well. He worked on the props for the ACAD numbers. He always made time to acknowledge everyone. We were blessed to know him. Bill recovered the Throne that we often used in recitals . It was originally from the English Shop that burned down in Calgary.
HORVATH, Bill (Bela) October 3, 1933 - January 20, 2013 Bill (Bela) Horvath, beloved husband of Beatrice Horvath of Calgary, passed away at home on January 20, 2013 at the age of 79 years. He was the loving father of Dean (Kim) of Calgary, Lisa (Todd) of Calgary, and will be dearly missed by his five grandchildren, Jamie, Kari, Ashley, Molli, and Hannah, and his five great- grandchildren Austin, Brandon, Brooke, Arianna, and Rhett. He will also be lovingly remembered by many friends. He was predeceased by Erno and Julianna Horvath (parents), Erno and Irma Horvath (brother and sister-in-law), and Nicole (great granddaughter). Bill was born in Denesfa, Hungary.
-----------------------------------------------
1990--Mr. Al MacRae

(Gay MacRae's Dad--Gay now uses her Married name "Taylor" and her Christian first name "Norma")
November 29th 1992--Mrs Elvie Vera Crooks (Dawna Rose's Mom)
1992--Mrs. Doris MacRae

(Gay MacRae)Norma Taylor's (Mom)
January 4th 1994--Mrs. Libby Hershfield

(Rachel's Mom)
1995--Lorne MacRae

(Norma Taylor's Brother)
October 17th 1997--Mrs. Grethe Strudholm

(Mona's Mom)
2000-

Mr. Fox

(Allyson Fox's Dad and Peter Togni's Step Dad).
April 20th 2000-Elvin Peter Nielsen

(father of Carol Nielsen, Shirley Nielsen Wayte, and Donna)
January 2nd 2005-Mrs. Florence Buck

(nee Witt) mother of Kim and Wendy Buck.
May 2006-Mr. Lagerwaard (Tamiko's Dad)
2009--Mrs. Hiromi Ito

(Yayoi' Ito's Mom)
September 2nd 2009--Mrs. Florence Roberta Palmer

(Michele'Palmer's Mom)
September 19th 2009--Mr. Kenneth Robert Edward Westin

-Trish Westin DeCoverley , Rob & Joy Westin Mcllwain's Dad.
October 19th 2009--Mr. Torao (Bunk)

Odagaki

(Esther, Dawn & Adele's Dad)
April 2010--Mrs. Dorothy Ranshaw. Dianne Ranshaw Richard's Mom
April 7th 2010--Mr. Bill Martin

father of Lisa Martin Fried.
October 13th 2010-Mrs. Grace Keiko Odagaki..mom of Esther Odagaki, Dawn Odagaki Robertson & Adele Odagaki Hammer
January 3rd 2011-Mr.

Richard Craik

..Father of Brian and Allan Criak
February 12th 2011-Mr. Gerard O'Flaherty

..husband of Una O'Flaherty.
June 21st 2011-Mr.

Richard Halliday

(Christina and Tia's Father)
July-2011

Jack Barnes

(Edwina Borgford's step-dad)
October 2011.

Mary (Black) Tarves

(Debbie Black's Mother)
February 2nd 2012...Mr. Ed Hryciw (Sherri and Wendy's Dad)
Leslie Raymond Anderson
Michelle Anderson's Dad
Leslie passed away on Friday, September 2, 2022, in Oliver, BC at the age of 79 years. Leslie was born to parents Helen Anderson and John Edward Anderson in Northern Ireland on May 5, 1943, and was the oldest of his siblings. Leslie is survived by his loving wife Teresa of 48 years; his daughter Michelle (Trevor); granddaughters Payton and Addison; brothers Ronnie (Margaret), and John (Sue); sisters Olwyn (Eamonn), Anne (Peter), and Jean (Rich); sister in law Peggy (John); niece Noreen (Shane) and many more loving nieces and nephews.In his early years, Leslie was a projectionist at various theatres in Belfast, Ireland. He met his wife Teresa in 1968 and then later immigrated to Calgary, AB in 1974. From there he worked for Prudential Insurance and worked at Canada Post as a letter carrier for over 25 years. He was kind, gentle, and always eager and willing to help others. Leslie had a passion for golf and snooker and enjoyed drawing in his earlier years. He had a huge love for dogs and seemed to attract them wherever he went. Family dinners and playing cards/games were some of his favourite past-times.
Leslie was admired and respected by his family, friends, and colleagues.
_________________________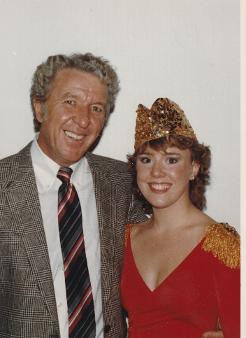 Dawn Ewonus with her Dad above.
Gregory Ewonus
Gregory Michael Ewonus
(passed away Febrary 2022)
Leslae, Dawn, JP's dad
Besides his loving wife Merle, Greg is survived by his three children, Leslae (Tom) of Missoula, Montana, Dawn (Rob) of Calgary, and Jake (Linda) of Calgary, grandchildren Miranda Jane (Henry) and John Gregory of Missoula, Montana, and great grandchildren Poppy Jane and MacLean John of Missoula, Montana. Greg is also survived by in-laws Roy and Margaret Dahlstedt, Larry Dahlstedt of St. Paul Alberta, and Glen and Lynn Dahlstedt of Peshastin, Washington as well as numerous nieces and nephews in Canada and the United States. Greg was predeceased by his parents, his beloved in-laws Willard and Jane Dahlstedt, and Janis and Gus Buziak as well as all eleven of his siblings and their spouses. A memorial service will be held at McInnis and Holloway Fish Creek Chapel, on Friday, February 18 at 2:00 pm with a reception to follow at the hospitality center.
-----------------------------------
William Alfred Martin
1921 to 2010
MARTIN , William (Bill) Bill Martin of Calgary went home to be with the Lord on April 7, 2010 at the age of 89. He will be dearly missed by his loving wife Kathy of sixty-eight years; his children, Tony, Dave, Marge, Doug and Lisa and their spouses; eight grandchildren, and eight great-grandchildren. Bill served in World War II from 1939 to 1945. Bill and his wife were well known as "Mr. and Mrs. Poppy". Bill's life has touched many. A Memorial Service will be held at The Royal Canadian Legion, Branch No. 285, 9202 Horton Road S.W., Calgary on Monday, April 12, 2010 at 11:00 a.m.
-------------------------------------------------
Kathleen (Kathy) Mary Martin
1923 --2015
Itis with deep sorrow that we announce the passing of Kathleen Martin on November 1st 2015 at the age of 92. She was born on April 23rd 1923 in Hornchurch Essex, England. Kathy was predeceased by her husband William Martin on april 7th 2010, and her parents Edward and Elen.
Kathy will be missed by her children, Tony (Lynn), Davin (lynne), and Marge (Rob) eight grandchildren, and 10 great-grandchildren.
-----------------------------------------------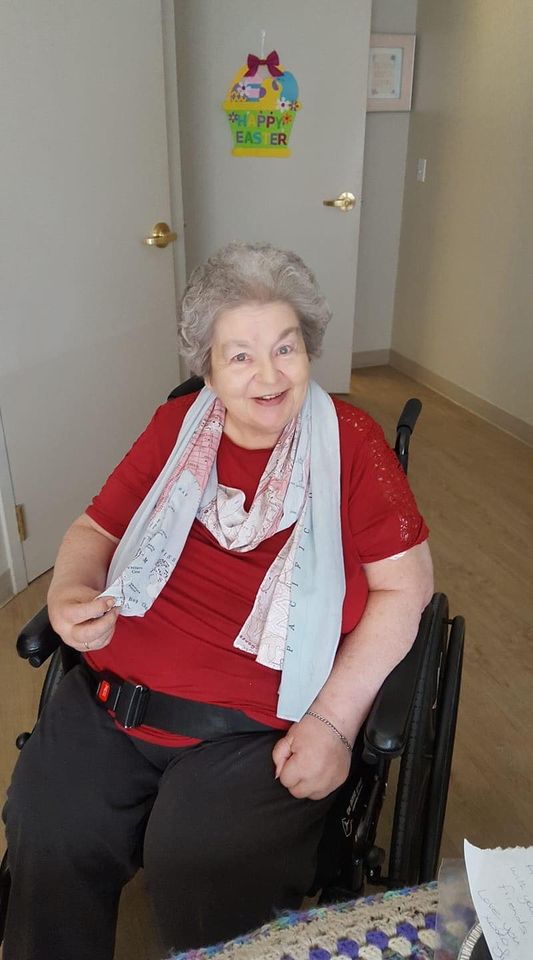 Beatrice Horvath
1938-to 2020
Bea Horvath (Beatrice) -- October 1938 to August 2020 . .Bea was a great asset to the ACAD doing costumes, hair and makeup.. Bea had a wonderful personality and always had a smile for everyone! She will be missed
Bill & Bea Horvath
Lisa Horvath Svecla's parents
---------------------------------------William Kolodinsky
We are sorry to hear of the passing of Carol Kolodinsky's Dad on November 13 2020. Our thoughts go out to Carol Kolodinsky Larsen, her mom Dru and the rest of the family. Mr. Kolodinsky enjoyed the Interschool Competitions, where he cheered Carol on. His Obituary is below.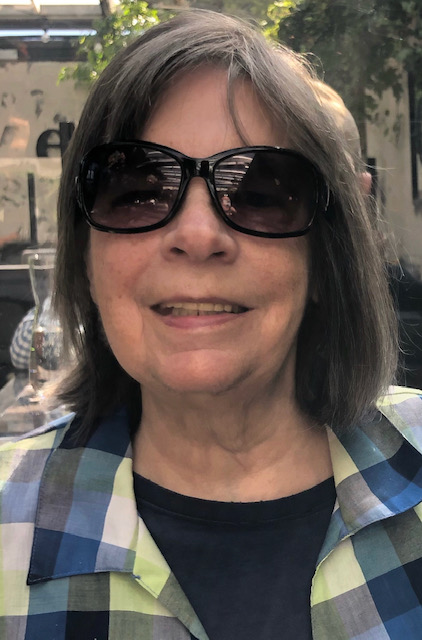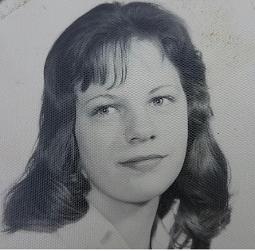 Brenda Davidson's Mom
Linda Davidson Forever in our heart we are heartbroken about the passing of our Mom - Linda Davidson ( Thurston). Sept. 18,2021.( Brenda Davidson's mom)
Linda was taken too soon at the age of 77 years old. She was a dedicated dance Mom - and dance Gammie.
She always LOVED dance - she would sit for hours watching festivals and dance competitions . Many a costume were handmade by her- I think she helped a few other dancers with their costumes in the earlier years too.
In her later years Dancing With the Stars and So You Think You Can Dance were her favorites. She especially LOVED it when Sean Cheeseman was a guest choreographer.
She will be missed dearly.
---------------------------------------------------------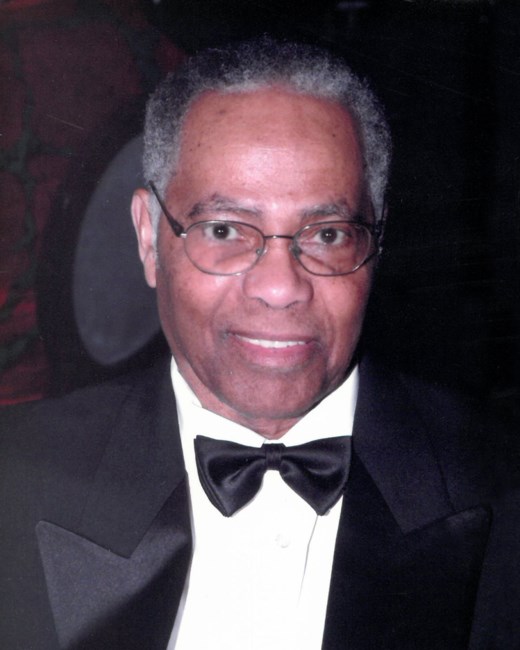 Winston Athelstane
Cheesman
Sean's dad
Winston devoted himself to his family and was a very loving, caring and supportive husband, father and grandfather. He was definitely the perfect definition of what it was to be "a dance dad" and a "chauffeur" to guitar lessons, art classes, and wherever else Winston was required to go. Winston had a love and talent for football (aka soccer) in his early years and a passion for literature, old movies and music. He also had an amazing sense of humour and always had a practical joke to play, teasing others and always had a humorous joke or story to tell. Laughter was infectious through Winston and this will be deeply missed.
Winston will be lovingly remembered and forever celebrated by his wife of 65 years, Gloria. For the last 7 years of Winston's life, he was cared for with immense devotion, love and care by his caregiver, Christy. Winston is also survived by his son Kevin and daughter in law Debbie; his son Sean as well as by and his daughters, Toni and Tammy. Winston was also blessed with several grandchildren; Kai and Lorene, Keshia, Kiara, Kobe and Marcus and one great granddaughter, Azaria.
-------------------------------------------
James Schmierer
Deanne Schmierer's dad
James (Jim) Franklin Schmierer
passed away in Calgary on August 3rd, 2016. Our condolences go out to

Deanne

Schmierer

and her family.
Jim was married to Carol Ann who is Mr. C's 1st cousin once removed making Deanne a 1st cousin twice removed. (her mom was Rose Dipalo) Carol Ann's Grandmother(Edith Cozzubbo Dipalo) was Mr. C's Aunt, and sister of his dad Agatino. Jim's favourite Dance Number from the studio was "Clowns". Jim was a good friend and adored gentleman.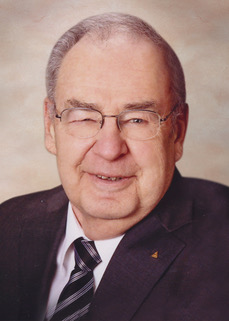 James Franklin Schmierer.
1940 to 2016
James Franklin Schmierer SCHMIERER, James (Jim) Franklin April 7, 1940 – Trochu, AB August 3, 2016 – Calgary, AB Jim, beloved husband of Carol Ann Schmierer, passed away peacefully on August 3, 2016 at the age of 76 years. He left a legacy of love, generosity and joy to family and friends. Beginning his electrical apprenticeship in 1958, Jim joined Electrical Contracting and Machinery Company. He transitioned into electrical compression design for gas pipelines with Alberta Gas Trunk Line (AGTL) in 1965. Later, AGTL became Nova (TransCanada) from which Jim retired in 2000 after 35 years. When not spending time with family and friends, Jim was debating political and social issues, reading voraciously, researching the family tree and cheering/jeering on his Flames and Stampeders. Jim is survived by Carol Ann Schmierer (nee Benedict), his loving wife of 54 years, his son Douglas Schmierer and wife Angela Duffy of Edmonton and his daughter Deanne Schmierer and her husband Dale Comessotti of Calgary. Jim is also survived by his sister Doreen Bardock and husband Ed Bardock of Lethbridge. Jim has touched many lives and he will be greatly missed by all including his Grand Doggie, Coba.
-------------------------------------------------

Jean Nielsen
Carol, Shirley and Donna's mom.
J
january 7, 1929 - September 2, 2012 Jean passed away peacefully on Sunday at the age of 83 years. She leaves behind her children, Shirley (Ron), Donna (Curt), son-in-law Mike, grandchildren Christopher and Richard and many other family and friends. Jean was predeceased by her husband of 46 years, Elvin Nielsen and daughter Carol Nielsen as well as her second husband Hemlin Mork. She will be forever in our hearts and always remembered. A Celebration of Life Service will be held at SOUTH CALGARY FUNERAL CENTRE, 12700 Macleod Trail South (at Lake Fraser Gate), Calgary on Monday, September 10, 2012 at 11:00 a.m. Memorial donations can be made in Jean's honour directly to the Canadian Cancer Society
-------------------------------------------------