ACAD STAFF ALUMNI
Some of the Data on this page pertains to Dance History in Calgary, Alberta, & mentors----- not necessarily actually on the Academy staff.
However our wonderful and dedicated staff worked endlessly to launch our clientele into their chosen careers, and in some cases "Seasoned Performers". The staff and myself, with our own "Spirit of the Dance" in our souls, hopefully prepared you for your life as an adult, making you a reliable and conscientious citizen towards your chosen path and career.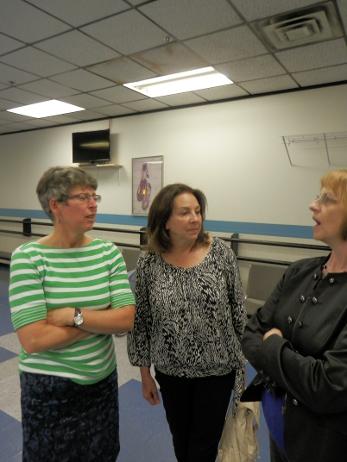 Dianne Ranshaw Richards, Helene Skakoon, and Debbie Black June 14th 2015 at the Reunion.
Kathy Helms Wood and Nancy Lu at the June 14th 2015 Reunion held at Premiere Dance Academy.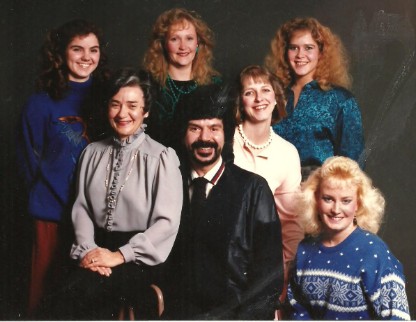 Back Row above..Lisa Allison Kingston..Carol Nielsen(see "In Memory Of")..Patti Westin DeCoverley (see "In Memory Of").. Front..Lynette Fry Abra.. Allan Cozzubbo..Debbie Black..Cheryl Flewelling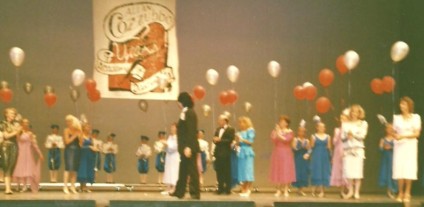 The Academy's 25th Anniversary in 1989...The School Crest lowered on the Jubilee Auditorium Stage...was designed by Diane Ranshaw...up close we can see Mr. C., Kathy Wood, Peter Togni, Cheryl Flewelling, Una O'Flaherty, Trish Westin DeCoverley ...YOU let us know who else you see?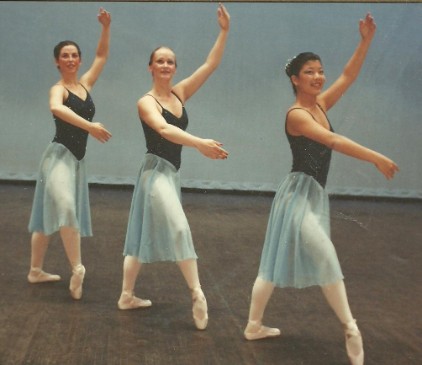 Dianne Ranshaw Richards, Caorl Nielsen, Kari Ikeda above.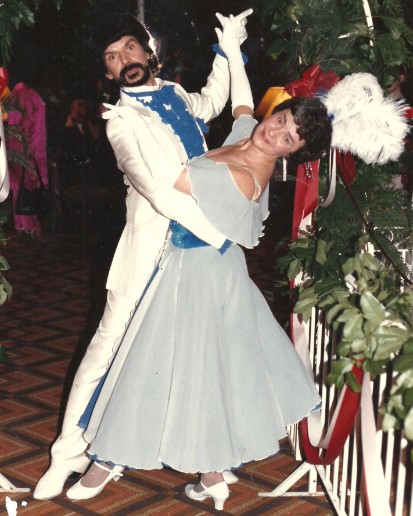 Lynette Fry Abra with Mr. C. pictured above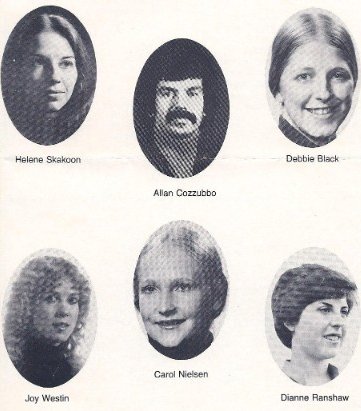 COZZUBBO STAFF Alumni:
Life may not be the PARTY
we hoped for..
but while we are here, we should DANCE!
TEACHERS
Debbie Black...Carol Nielsen...Nancy Wilson...Gina Sinclair Jefferus...Helene Skakoon...Lynette Fry Abra...Dianne Ranshaw Richards...Shanda Comben Aalbers...Cheryl Flewelling...Joy Westin Mcllwain...Patti (Trish) Westin DeCoverley...Lisa Allyson Kingston...Peter Togni...Trudy Barlage Lewis...Sharon Edwards Lozinski...Kyla Wilde...Kim Hall...Nancy Lu...Peter Togni--Allan Jerry Cozzubbo
PIANISTS
Margaret Cozzubbo McTighe..Jean Helms...Loren Campbell...Beverley Yee...Ken Sih...Laura Hong...Mae Quinlan--Ken Zatrapelek--Henrietta Roy--Daphne Perera--Debbie Tagg--Ron Bell...Peter Togni--Rachel Kan--F. Shparberg--Pat Edgar--Marc Julson--Charlotte Jacobson--Sina Oroomchi--Theresa McKinney
RECEPTION
Jean Helms... Kathy Helms Wood...Hypatia (Pat) Wood...Margaret Darough...Una O'Flaherty...Anne Kovacs--Donna Partridge--Henrietta Roy--Colleen Reed--Janelle Finman--Linda Groom
STUDENT RECEPTION
Catherine Maunder...Karen Zimmerman Evans...Calla Comben Shaw...Cindy Greasley...Jane Southwood Lizotte...Rachel Hershfield...Adele Odagaki Hammer--Joy Westin McIIwain...Dianne Ranshaw Richards
Where are they NOW ?
Mr. C. is retired in BC.....Gina Sinclair Jefferus is teaching on Vancouver Island, Mr. C. saw her there when he adjudicated in Victoria. Debbie Black is teaching for Lisa Horvath Svecla at "Premiere Dance Academy, Calgary (YES Miss Lisa is Debbie's BOSS!). (And Allan Cozzubbo's Boss when he worked for "Hats Off Management Group"was Lisa's husband Todd Svecla!! ) Lynette Fry Abra is teaching at the "School of Alberta Ballet" and we recently saw her posted as a full time instructor at the "Wright Studio". Miss Shanda Comben Aalbers is teaching with Megan Toner-Maissonueve in Sylvan Lake. Both Debbie and Shanda were amoung the first pupils of Mr. C. Carol Nielsen..see "In Memory Of"! (also one of Mr. C's first pupils) Dianne Ranshaw Richards is now in private practise (Specializing in Pediatrics) for special needs children ages 2 to 6. Nancy Wilson-see"In Memory Of Page". Cheryl Flewelling now operates "Dynamic Dance Studio" in Calgary. Peter Togni is in Eastern Canada Composing and has a radio show with the CBC. Jean Helms is now happily retired in Calgary. Jean passed away on October 30th 2016. Kathy Helms Wood is now a writer for several of the competitions including Wild Rose..Dance Power etc. & is now on the Marks Tabulation for Wild Rose. Calla Comben Shaw is now Mrs. Shaw, and has two sons age 22 & 19 -Joey and Tom. Catherine Maunder now operates "The Dance Centre"in Calgary. Joy Westin now operates "Joy's School of Dance" in Innisfail. Patti Westin /Trish DeCoverley (See "In Memory of") operated "Divine Dance Studio" in Olds. Lisa Allison Kingston is a mom of a son Griffin (age 7) and works for a fitness centre "Heavens" in Calgary. Mr. C. met Beverly Yee at "Ballroom & Country" Medal Ball in 2007. She had passed a medal test in Ballroom Dance(Bronze or Silver). Ken Sih was planning on Teaching Piano. Margaret Cozzubbo McTighe ..see "In Memory Of". Kyla Wilde is now a "Company Performance Manager" for Princess Cruises. Sharon Edwards-Lozinski remembers her time with the Academy fondly--see picture with her family!Trudy Barlage Lewis and her sister Lisa Barlage Rootsaert both teach at the "Camrose School of Dance". (Lisa is the Artistic Director ! good for her!) Una O'Flaherty was seen working at the Jubilee Auditorium when Mr. C. went to a live performance. Hypatia Wood -see "In Memory of" page. Karen Zimmerman is now Mrs. Evans and has two step daughters and a daughter finished University and a son starting. Jane Southwood is now Mrs. Lizotte and teaches English and Drama in a High School. She remembers Mr. C. throwing his drum sticks at Tap Students feet who were on the wrong foot and being sent out into the Hall to Practice steps. Jane was with us for 21 years.
Helene Skakoon lives in Toronto with her husband and two children, this is the only update to this point. (November 2011)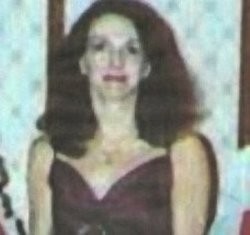 Helen Skakoon now living in Toronto. As of January 2012 we have no further update!
Jean Helms...Our wonderful pianist...Jean has passed on ..see "In Memory Of" page.
Nancy Lu & husbanc William Poon.. above is on Facebook. I can remember when she taught the RAD bird cage dance that she had the students design their own cage. This also is a good place to remind many that the Blind Institute in Calgary had some of the residents make our bamboo cages for the dance. They were very nice indeed. Nancy lives on the West coast and is involved in the Ballroom ...she has some awesome photos on her Facebook Profile.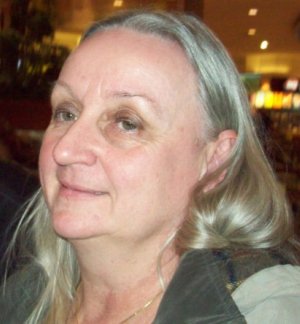 Kathy Helms Wood took Dance from the Academy when she was a young girl and teenager. She is now a wrtier for various dance competitions like Dance Power and WRDAA. She also works at the tabulating table for the WRDAA. As a dance student herself she had a good presentation and a clean technician..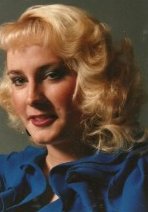 Cheryl Flewelling above was a student with the academy and then moved up to a teacher's position with us. Cheryl was a determined and talented dancer and teacher, who made it her call to be good. We congratulate her on her success! Her website for Dynamic Dance is excellent.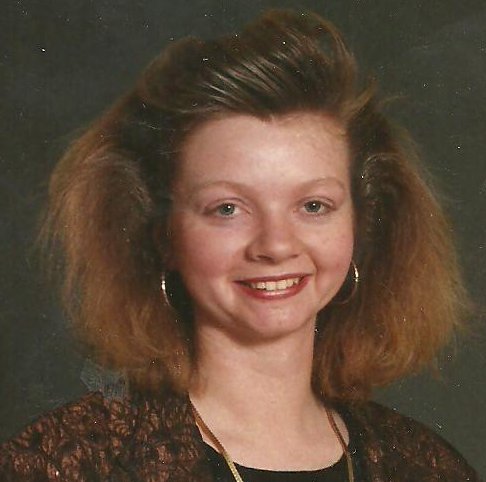 Trudy Barlage Lewis above started as a student and as she gained the knowledge moved into a teacher's post. Trudy had a great Feeling for tap dancing, and also had an excellent STYLE! Her students would gain a lot by just watching her perform. She now teaches Dance for the Camrose School of Dance where her sister Lisa does as well.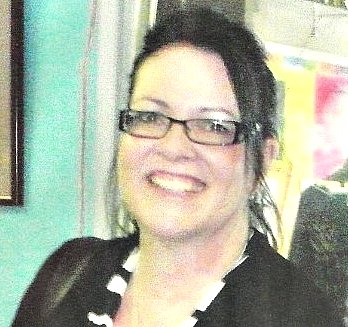 Jane Southwood Lizotte, who worked at the Haysbora Location as a receptionist is now a teacher with the Calgary School Borard. She teaches English and Drama. Her daughter takes dance from Debbie Chambers. (see Student Alumni for full data).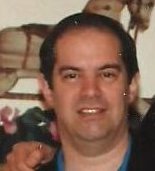 Beryl Davis taught Shanda Comben Aalbers, Debbie Black and Mr. C. the Tap Shorthand at an ADEA workshop. He also was an Adjudicator at an Edmonton Festival as well as at one of our Interschool competitions. Mr. Davis, an American now works for "Crystal Cruise Line". I'm sure some of the Alumni will remember him as their Adjudicator.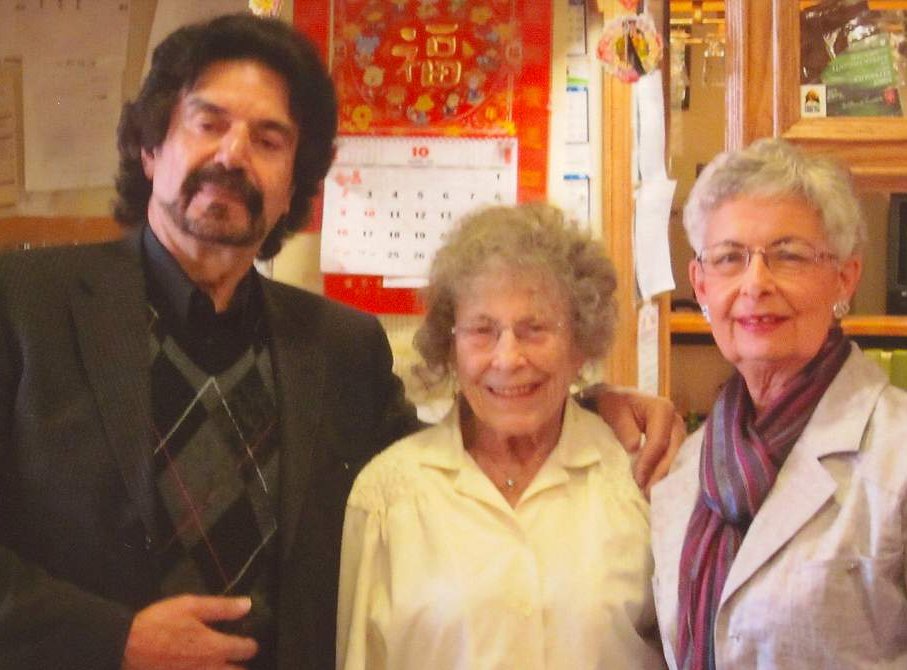 Allan Cozzubbo..Lillian Cozzubbo Coulson..Carol Ann Schmierer (Deanne's Mother) Taken in Innisfail, Alberta October 2011. (Carol Ann is Allan's Great Cousin)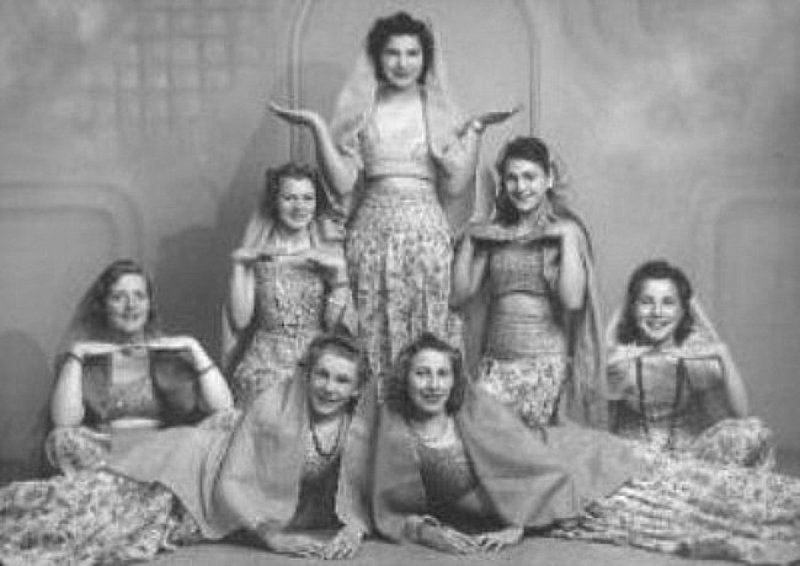 Cozzubbo girls...Stampede Parade Float...centre top Margaret (Cozzubbo) McTighe (Pianist for the early days of the Academy --see "In Memory Of") To Picture right of her is Hazel (Cozzubbo) Measor ....Margaret and Hazel are my sisters and the blonde on the floor picture right is Lillian Cozzubbo Coulson---Lillian is my cousin (Her dad Marino, and my dad Agatino were brothers--both passed on). Margaret as I said played for the early days, and Hazel danced and taught "Western Line Dance"...I took dance from Lillian in my youth. My sister Yvonne and I were like a separate family as we came along much later in the Cozzubbo Family.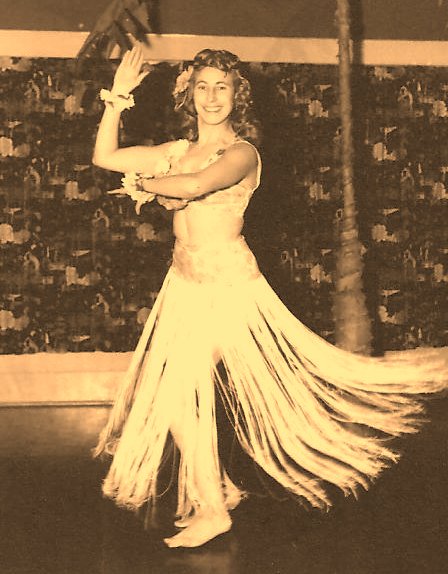 Lillian Cozzubbo Coulson taught me the LOVE OF DANCE. She is my cousin and our dad's were brothers-Agatino and Marino. Lillian had her own very successful Dance School and one of the earlier teachers who layed the ground work for those that followed. She had a band called "7 Hits and a Miss" that played in the once a dance hall at Bowness Park and at Penley's Dance Academy. My sister Margaret who was close to Lillian and played for the Academy in it's earlier days used to go dancing while Lillian played and used to say to her.."I'm having all the fun"...but Lillian loved playing in the band even though she loved dancing. Lillian and her husband Frank are retired and living on a ranch near Innisfail, Alberta. (Married 60 years - August 2010) Lillian had a lot of charisma and style in her Dance--and the "IT FACTOR".
Lillian Sadly passed away in 2016.

Allyson McHardy (Centre in a bow position) from the opera Carmen performed in Victoria February 26th 2012. Allyson is Mr. C's son's wife (Graham Cozzubbo's wife)--Mezzo Soprano....
My sister Yvonne (Cozzubbo) York above in her Scottish Attire for Highland Dancing. She was very good, and a true technician! Yvonne to this day is very festidious in all her endeavors and carries this trait forward in her life, including her home, garden and YES her Tai Chi! (She took DANCE from Lillian Cozzubbo Coulson as well). We have some great conversations about dance, and look forward to discussing "Dancing With The Stars", and both the Canadian and American versions of "So You Think You Can Dance". I've put a picture of Yvonne below in a postion to do chest rolls, and can remember her bringing in the New Year, at a theatre, as she did them across the width of the stage.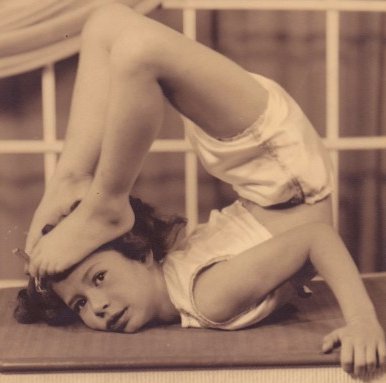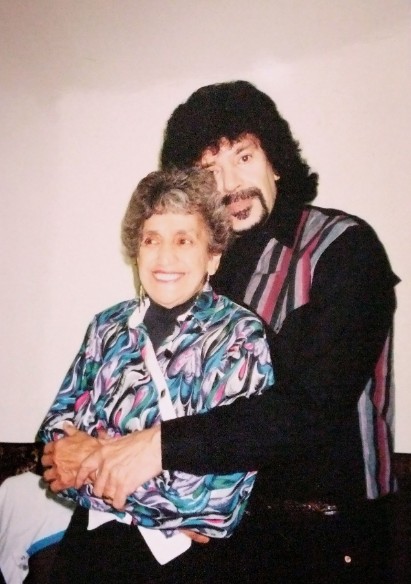 Hazel (Cozzubbo) Measor with Allan ...judging by the Hair 1985 to 95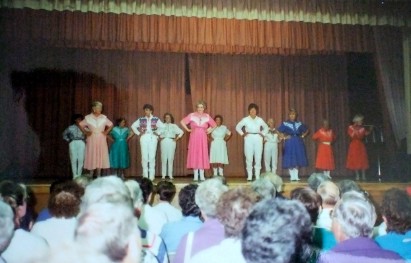 Hazel (Cozzubbo) Measor is in the front row ---2nd from picture left. Hazel has enjoyed many years of Western Line Dancing as a senior and has taught for a group here in BC. She recently has retired from the joy of DANCE! (posted 2011) Hazel helped in our first dance recital in 1964, and had the responsibility of making sure the numbers were in place ready to perform on the stage at Balmoral School. She knew many of the "Set Dance Routines in the Western Line Dance Genre" and knew at least 40 of them. (this included routines like Billy Ray Cyrus's "Achy Breaky Heart" and Brooks and Dunn's "Boot Scottin Boogie"). We all marveled at how sharp her memory was and how good she was at performing the routines.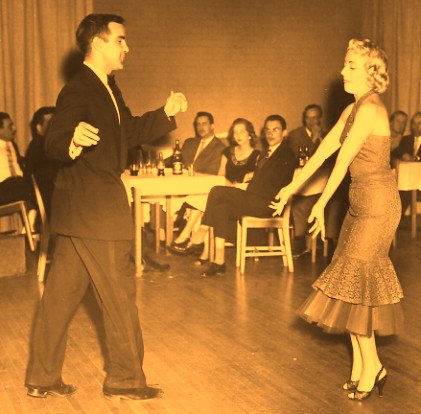 Frank and Oonagh did not work for ACAD but are here as they provided me with a lot of inspiration to open ACAD.
Oonagh Young McNerney and Frank McNerney (owners of "Delmar Dance Studio") doing a Latin Demonstration at the Al Saan club. They taught me the LOVE of Ballroom. The Club above was on the 2nd floor below the "Penley Dance Academy" which had the wonderful SPRUNG FLOOR for Calgarian's to enjoy. Al Bertrum had married Wahnita Penley's daughter thus the "Al Saan Club". Dancers from 1912 to 1964 utilized the marvelous venue. Frank passed in 1997 and Oonagh now spends 6 months in Toronto and 6 in Orlando Florida. They both had a superb quality of Pizzaz and Salaciousness in their Performances.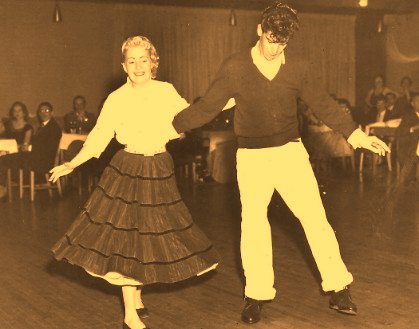 Oonagh Young McNerney and Allan Jerry Cozzubbo doing a "Jive Demonstration" at the Al Saan Club. (Nita and Al Bertrum ran the club) Demo was to represent "Delmar Dance Studio".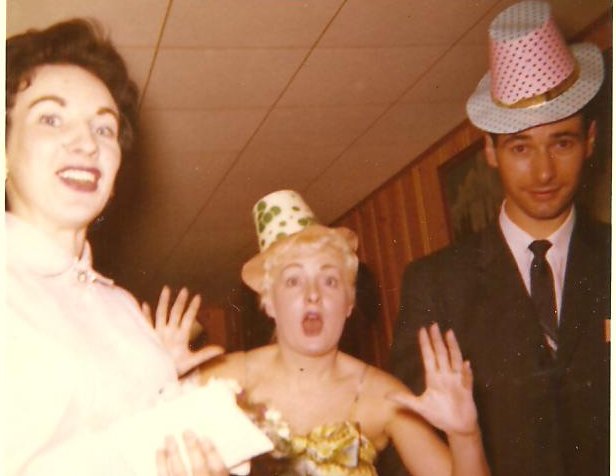 Some of the staff from "Delmar Dance Studio"- Calgary Branch. left to right are Diane Lane (Billy Conway see "In Memory of") Oonagh Young McNerney, and Tom Lane. Tom taught Mr. C. school figures when he first started in the Ballroom genre ---- he and his wife Diane had such excellent frame when they did their gold medal performances. Oonagh had the "It Factor" and for her irresistible charm and as the Hostess on "Lets Dance With Delmar" a TV show in Calgary during the early 60's.(Sponsor was the "Chesterfield Shop"). Delmar was part of Western Canada's Dance History. Now on shows like "So You Think You Can Dance" the contestants are expected to perform Ballroom and Latin Dances.
Back Row above..Lisa Allison Kingston..Patti Westin DeCoverley (see "In Memory Of")..Debbie Black..Peter Togni..Cheryl Flewelling..Carol Nielsen (see "In memory Of") Lynette Fry Abra..AllanCozzubbo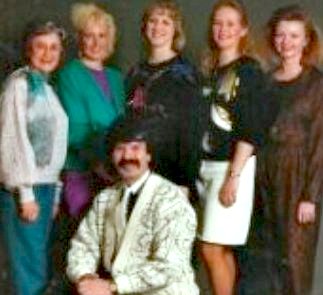 Mrs Abra-Miss Flewelling-Miss Black-Miss Nielsen-Miss Barlage-Mr. C.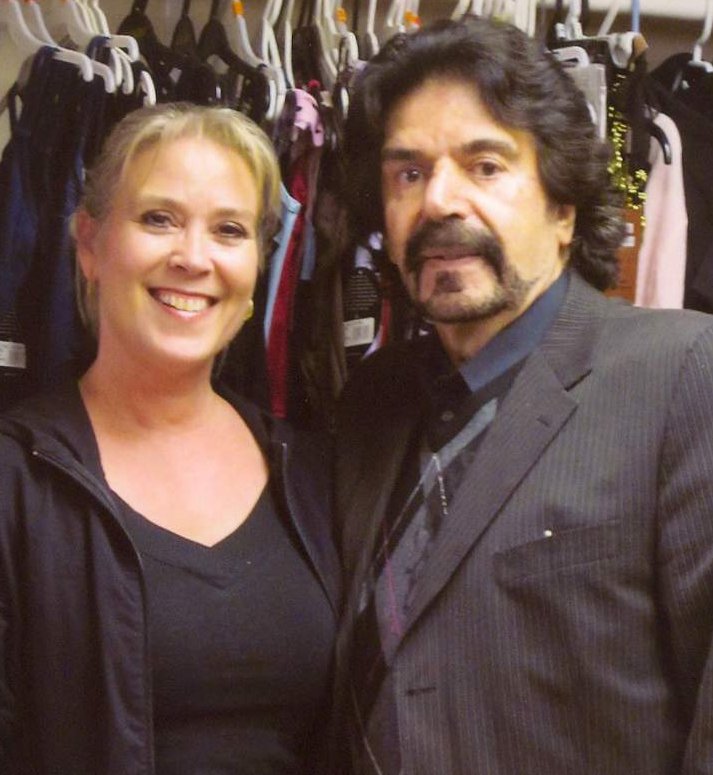 Joy Westin Mcllwain with Allan Cozzubbo taken October 2011 at Joy's School of Dancing in Innisfail Alberta -- Back drop is Dance Attire for sale at Joys's studio.
IN MEMORY OF
Carol Nielsen: Carol's love was the ballet although she was well connected with all the subjects. See the "In Memory Of" page.
Nancy Wilson: Miss Wilson passed away at a good age, but she did spend her latter days in a care facility. See the "In Memory Of "page.
Margaret Cozzubbo McTighe..My sister who was the Pianist for the Academy in the early days, had heart surgery (Valve Replacement), and passed in her early 50's a few years after the surgery. Far too soon! ..she is missed! see the "In Memory Of" page.
Hypatia (Pat) Wood. A fun lady ....born in India ..lots of interesting stories--She used to change when she was finished at the studio into a SAREE--and go dancing-see the "In Memory Of" page.\
Lorena Apuzzo Dohan above ready for her Solo Seal RAD Exam...behind her is Lynette Abra and behind the Grand Piano is Laura Hong. Laura played for Lorena's exam in Vancouver. (Exam is done as a performance).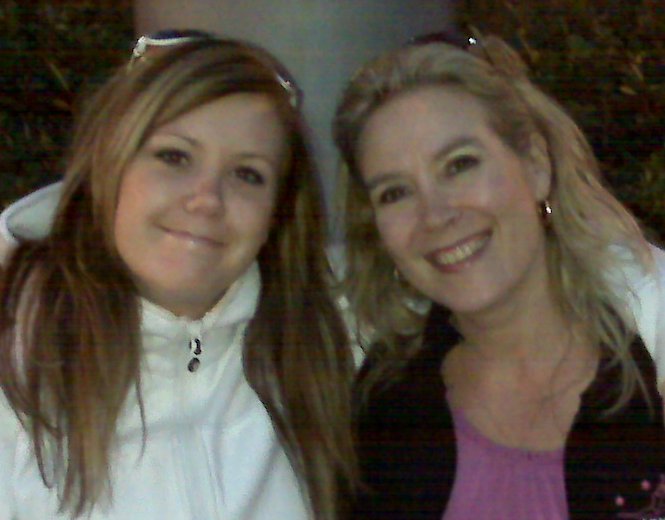 Joy Westin Mcllwain above and her daughter Daniele (Joy received Honours on her RAD Advanced Ballet Exam-great achievement) Joy now operates "Joys School of Dancing".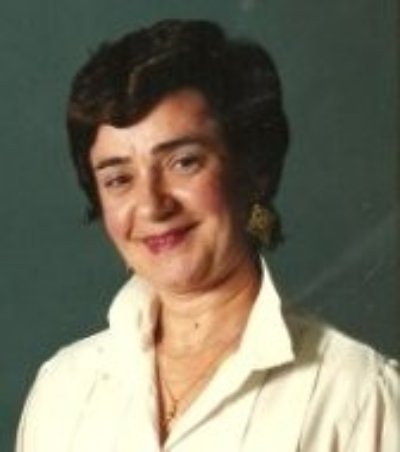 Lynette Fry-Abra above. Mrs. Abra is now teaching for the School of Alberta Ballet and for the Wright Studio both in Calgary. (November 2010)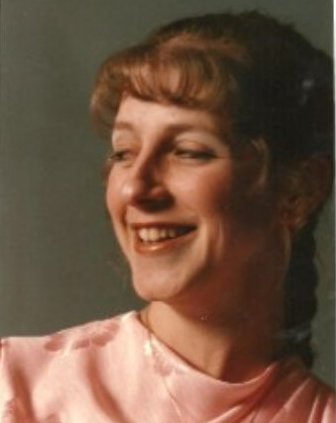 Debbie Black is teaching for Premiere Dance Academy for Lisa Horvath Svecla. Debbie was one of Mr. C's first pupils.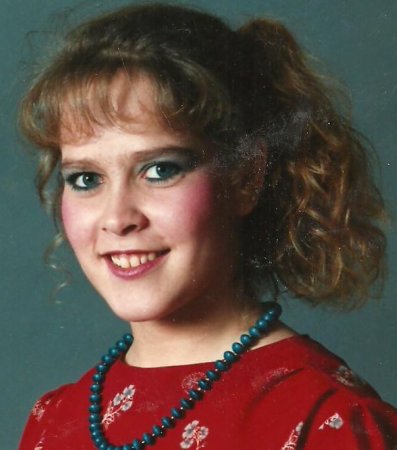 Patti Westin DeCoverley (see "In Memory Of") above--Patti now uses the Name Trish--I always called Trish a modern day "Shirley Temple" Trish Operated "Divine Dance Studio" in Olds.
Trust fund established for deCoverley's children
A trust fund has been established for the five children of the late Trish deCoverley who ran Divine Dance in Olds for the last 20 years. The instructor and accomplished dancer died of a heart attack near her Condor home last Wednesday.
A trust fund has been established for the five children of the late Trish deCoverley who ran Divine Dance in Olds for the last 20 years.
The instructor and accomplished dancer died of a heart attack near her Condor home last Wednesday.
DeCoverley and her family had left their Garrington Bridge area home less than six months ago to resettle in Condor because of the constant erosion from the river on their land.
Her children - Tyson, Jayden, Joel, Kyle, and Kevin - are aged six to 17 years of age and are now staying with deCoverley's mother Pat Weston, who also recently moved to Condor off the family farm near Garrington Bridge.
"Within the next few months it's going to be very important to try and give them enough to try and live a normal life," said deCoverley's friend Shawna Billings.
Donations to the family can be made in trust to Shawna Billings (deCoverley family) at ATB Financial Institutions in Olds, Innisfail and surrounding areas.
DeCoverley's death is being mourned throughout the past and present dance community in the area as well as by friends and family.
"She was truly a wonderful person who did so much for our community, so much for the kids. She gave them something to believe in," Billings said.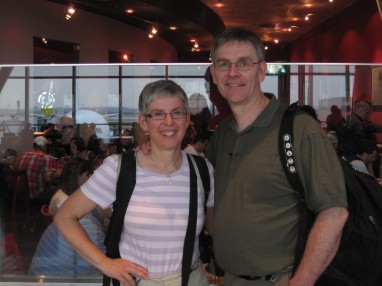 Dianne Ranshaw Richards above with her husband David of 25 years. When Dianne left the ACAD she went to the U.of A. in Edmonton and graduated with a B.Sc (In Occupational therepy) in 1988. She now has a private practise working with special needs children between the ages of 2 to 6. She and David have two Children, Katie age 16 and Mathew age 18 (pictures below of their children). Katie below carries on the Dance Tradition and is working on her Advanced Ballet Syllabus at the "International School of Ballet". Mathew pictured below with Dianne graduated this past June and will be attending the Vancouver Film School this coming January 2011. Mathew, a creative young man also does Competitive Fencing and has competed at several competitions. (posted November 2010)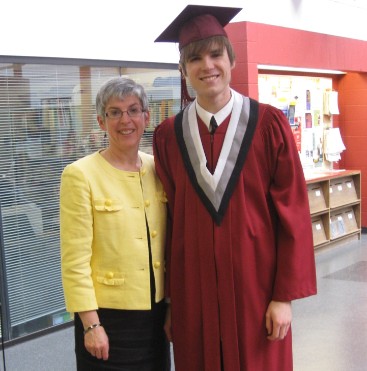 Mathew Richards above---Graduating from High School is pictured above with his mom Dianne Ranshaw Richards. June 2010
Mathew below 2012.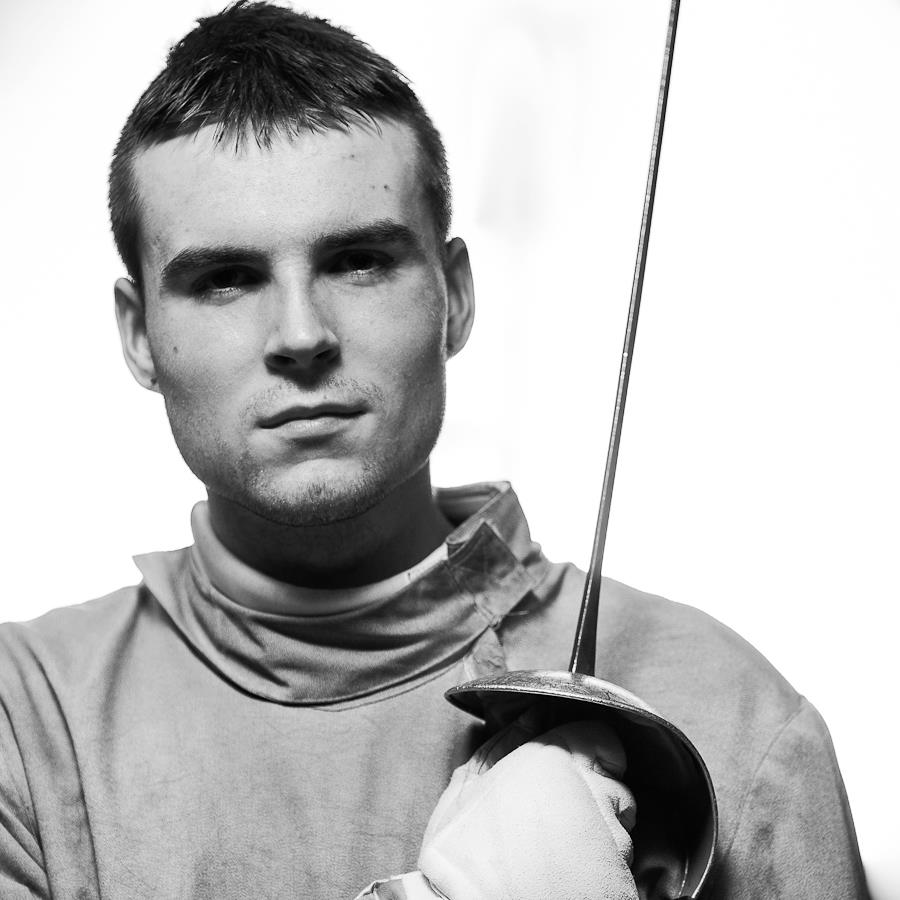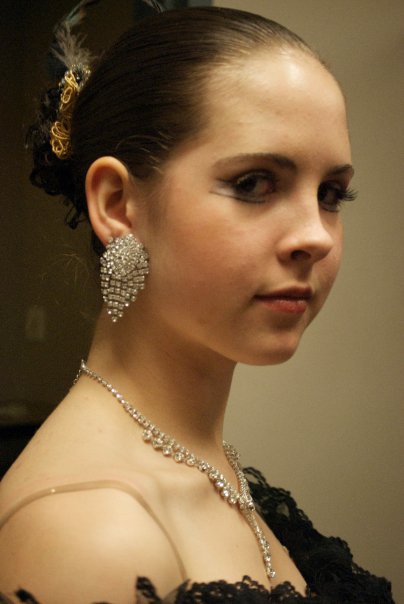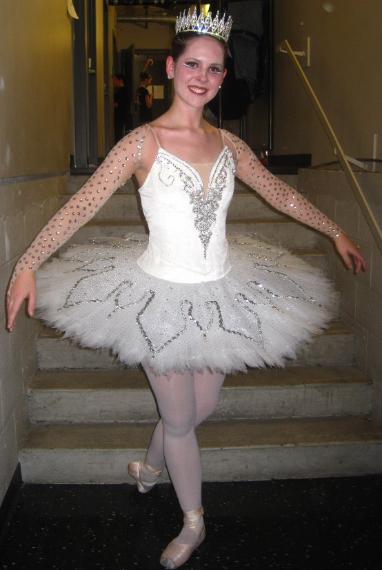 Katie Richards, above --Dianne Ranshaw Richards daughter who does carry on the Dance Tradition- Studies at the "International School of Ballet" (Umran Sumen) and Katie also takes Dance at High School from Jill Currie. (A Small World)! 2010.
Katie above 2012--Striking Resemblance to Dianne
Sharon Edwards-Lozinski. and daughter Taylor. and her husband.....Sharon's daughter Taylor takes dance as "Absolute Studio"in the Academy's old location across from Sir Winston Churhill School...Sharon started young as a pupil and then became a teacher for the Academy...wonderful Lyrical Solos! She had a creative"Spirit of Dance" and I'm sure Taylor will carry on the tradition.

Sharon is the Proud Mother Of Two.
Lisa Allison Kingston.--above-.a really good dancer and teacher! She did great duets with Tara Young...Did a really good song and dance to "I Was Born In A Trunk" from A Star Is Born. We taped the music live with Peter Togni on piano. "Lisa is now a Fitness Instructor for Heavens".
Kyla Wilde is on facebook. She was a student of ACAD and taught for a short time. She has moved on and having a wonderful career. As if 2023 I believe she is still employed with a cruise line.
Michelle Anderson Harcus above with her husband.
Michelle had a great style when she danced with us and went on to be a good teacher as well. Her students at ACAD enjoyed her attention to detail. She is on facebook so be sure to message her. Her Mom, Theresa and Allan worked together at the Bay in Calgary when Allan was the Special Events Coordinator. Theresa was a department head.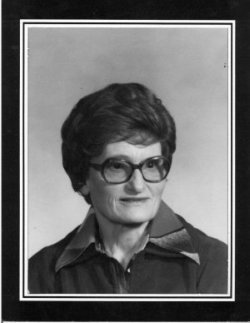 Hypatia (Pat) Wood (See "In Memory Of") who was a receptionist at the Crowchild Location. She was Kathy Helms Wood's Mother-in-law.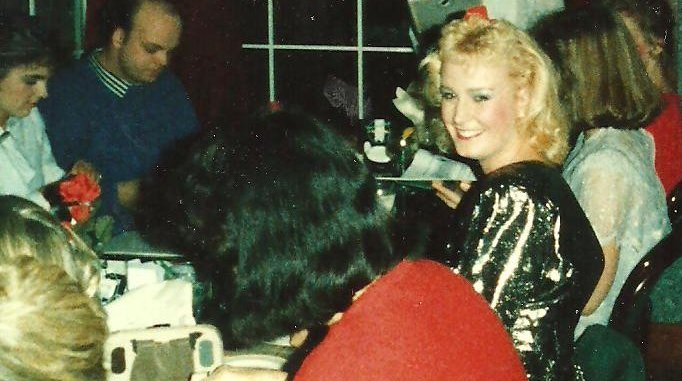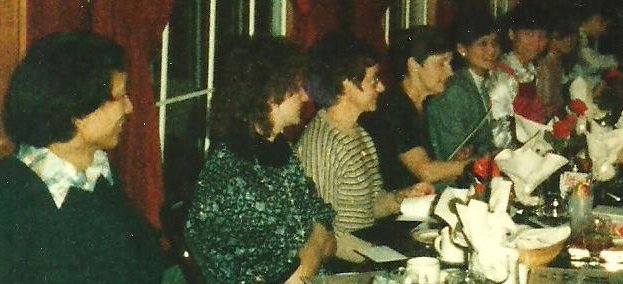 We did enjoy our Christmas Parties..top- I see Cheryl Flewelling, and probably Debbie Black beside her..Peter Togni across with Lisa Allyson Kingston, middle picture..right side..Jean Helms..Joy Westin McIIwain..Una O'Flaherty..Anne Kovacs--Lower Picture..left side...Ken Sih..Kathy Wood..Lynette Fry Abra...Una O'Flaherty....Laura Hong...Beverly Yee...We exchanged gifts..not for everyone..But a name was pulled out of a TOP HAT!!
Note: Una O'Flaherty sadly passed away on July 2nd 2018. Jean Helms passed away October 30th 2016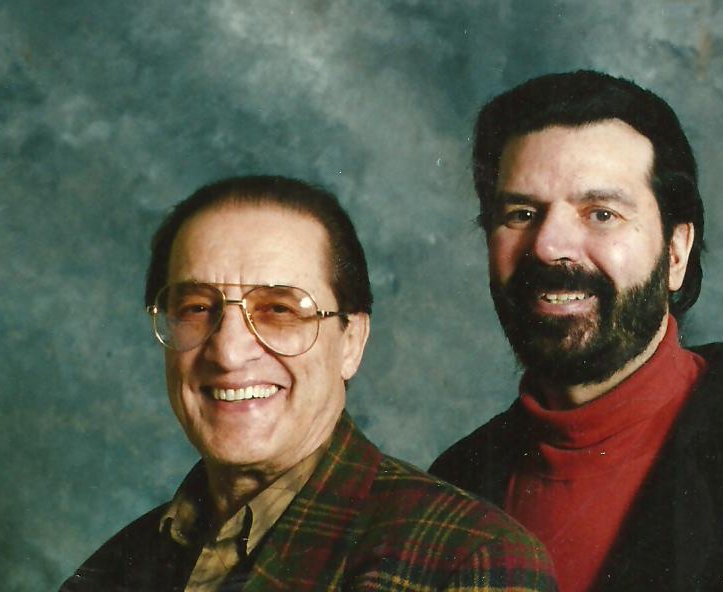 Al Gilbert and Allan Cozzubbo...above- Mr. Gilbert is on this page as it sometimes felt like he was actually on staff, listening to his voice on the training records tapes and disc. Mr Gilbert was born Alesandro Zicari, one of 10 children, served in the 2nd world war in China and India. His work will live on through the many disc and videos available...Stepping Tones is now MUSIC WORKS....his work is still available there. The Teachers at the Academy and the students BELIEVED in him...Dance Always Mr. Gilbert.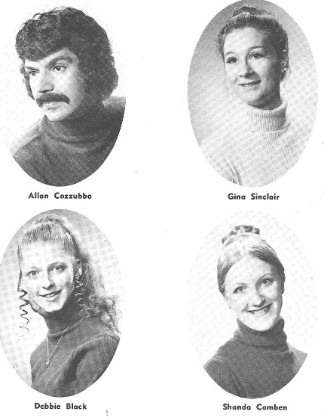 Peter Anthony Togni above is now a Canadian composer and broadcaster based in Halifax Nova Scotia and since1989 Peter has been Composing choral Music. "Togni's music is deeply felt, simply put, well-crafted and irradated by a personal sense of divine". When Togni was with us he was able to teach voice and piano and work on his composing career as well as being involved with renaissance singers and players. He played for many of our song and dance numbers as well as helping with the production music. Visit his website on facebook.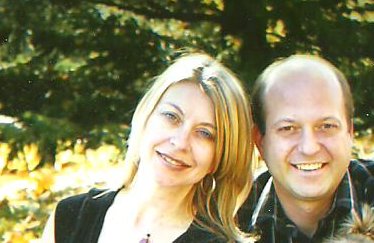 Lisa Horvath Svecla and her husband Todd Svecla above. Lisa and Todd did NOT work at ACAD but Lisa and Todd are on this page as they compliment and enrich Calgary's "Performing Arts"community enormously. Lisa, owner/director of "Premiere Dance Academy" and Todd "Hats Off Management Group" for which Lisa is also a director. (Mr. C. worked for Hat's Off for 5 years helping Todd and Lisa organise Calgary's Junior Singing Idol" and various workshops they offered). Both Lisa and Todd provide an outstanding service for people that participate in Music, Dance and related activities. When Lisa danced with us as a student she had the 3-p's of Dance--"Picture Perfect Performance". Lisa and Todd have two girls that carry on the "Dance Tradition"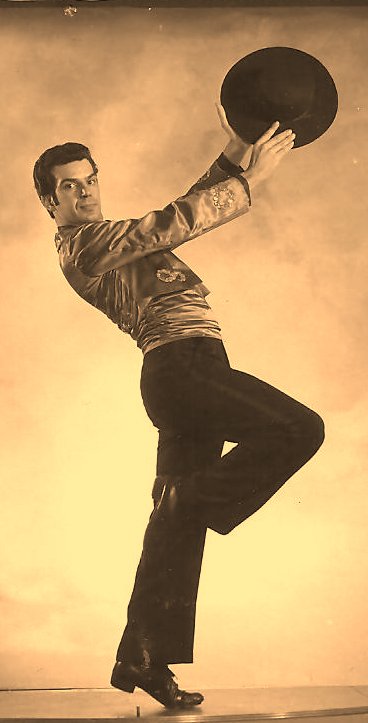 Allan Cozzubbo above in the early days...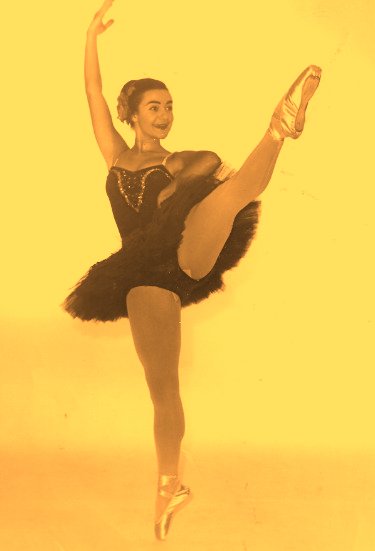 Lynette Fry Abra pictured above