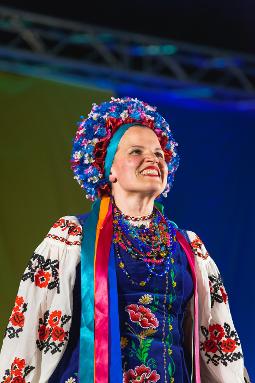 -------------------------------------------------
Pictures to the right and below are of
Cindy and Richard Tymko
(Cindy's maiden name when she took at ACAD was Anderson) After ACAD she continued with her Dance Studies to be a competitor in Country and Ballroom. Her and her husband Richard, now operate
"Rhythms Of Dance" Studio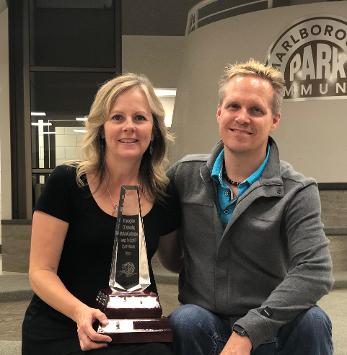 Cindy and Richard were awarded the Alberta Western Country Dance Award in 2019 for their contribution!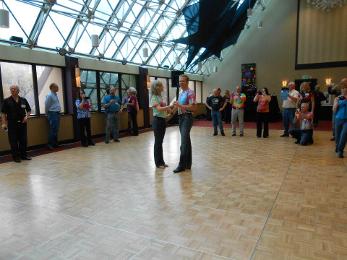 Teaching a workshop in Seattle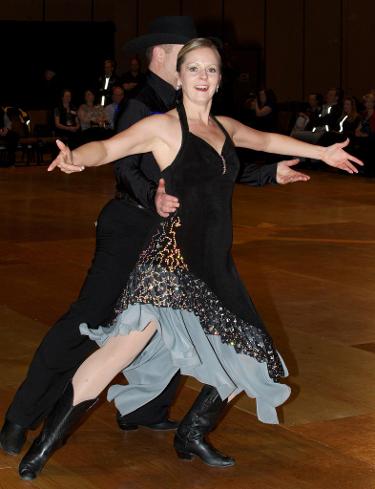 Cindy and Ian---Pro am
.................................................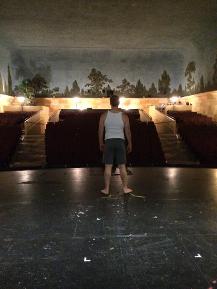 A reflective moment at the Capital Theatre in Port Hope.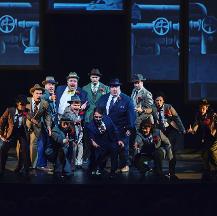 Choreography for Guys and Dolls at the Capital Theatre
Steven Scott Findlay
Past choreography credits include
;
Guys and Dolls, Fiddler on the Roof, and Shout the
Mod Musical, all for The Capitol Theatre in Port Hope, Once Upon A Mattress, West
Side Story, and Gypsy, all for Sheridan College, and the Mary Kay Awards. For C.A.T.S.
Mainstage, director/choreographer for Fiddler on the Roof.
he has adjudicated competitions across the
country for over twenty years and he has taught and guest taught for various centres
throughout Canada including Premiere Dance Academy Calgary, Dance Fuzion, The
Edmonton School of Ballet, The Alberta Ballet School, The Young Canadians, The
Charlottetown Festival Young Company, Harbour Dance, George Brown College,
Sheridan College, Metro Movement and Dubo Force, (Monterrey Mexico and Mexico
City).
He is a Level E graduate from The Second City, and was also a member of the casting team for Mirvish Productions The Wizard of Oz.
-------------------------------------------------------------------
Sean Cheesman
Sean took dance at ACAD as a young boy and into his early teen years. He branched out and continued his studies elsewhere.


I`m sure we all have followed with interest his awesome career. Seeing him on So You Think You Can Dance made the show so much more interesting.


He has a wonderful bio as you can see to the right.
-------------------------------------------------------------------
Joy's School of Dance
Innisfail Alberta
Joy Westin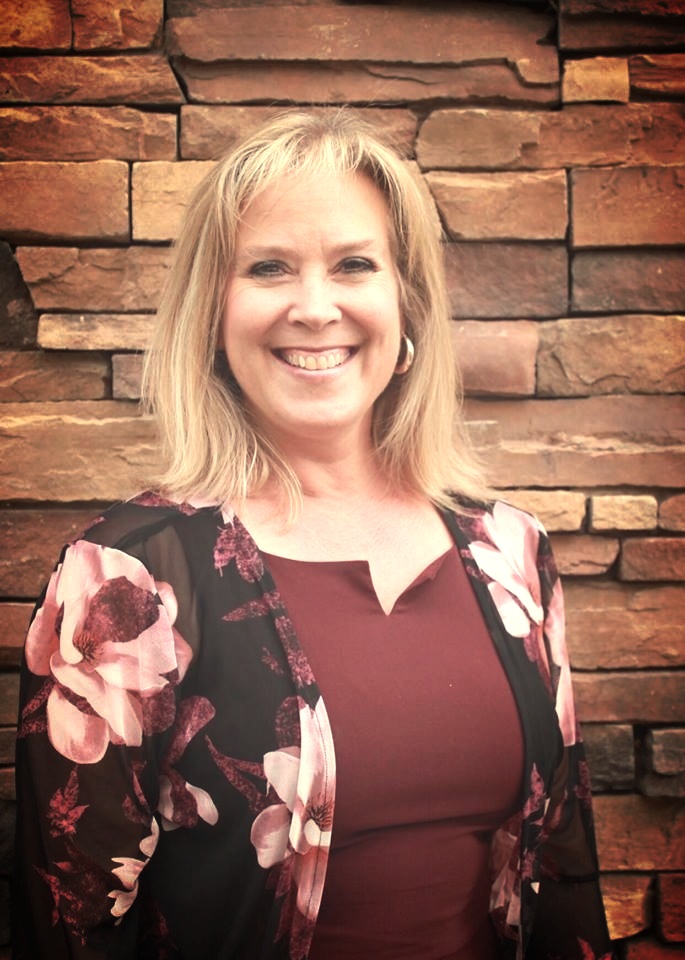 Joy McIlwain
------------------------------------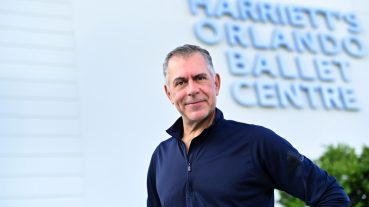 JORDEN MORRIS
Jorden took classes at ACAD when he was young. I remember teaching him the RAD boy's Russian Dance. The RAD examiner Lynette Kelley spoke to me that Jorden had the ballet gift. The rest is history and he went on to dance with the RWB.
As of 2023 Jorden is Artistic Director of the Orlando Ballet.
Morris' career began at the Royal Winnipeg Ballet where he danced for 11 years. He has held leadership positions at Boston Ballet, Edmonton Citie Ballet and The School of Royal Winnipeg Ballet. He assumed the role of Guest Artistic Director at Orlando Ballet in August and his creative skills and positive influences were immediately apparent. His focus will be on enhancements to production quality and expanding the mission of Orlando Ballet School and Community Enrichment.
Morris' productions of Moulin Rouge – The Ballet and Peter Pan last season inspired unprecedented critical acclaim and attendance. His highly anticipated glamorous production of The Great Gadsby.
---------------------------------------------------
Lisa Hovath Svecla
A dancer her entire life, Lisa began teaching at Premiere Dance Academy in September of 1984. In September of 1999, she became the Owner and Artistic Director of the studio. Lisa keeps very busy with teaching, choreographing, and her two daughters, who are both Competitive dancers. She also spends time adjudicating for various professional dance competitions all across Canada. Lisa has had a very successful career in the performing arts. She choreographed the opening ceremonies of the World Police and Fire Games in 1997 and the Calgary Hitmen Anniversary Home Opener Opening Ceremonies in 2014. Additionally, she holds the position of co-director for the Hats Off Management Group. She has been on set for various large-scale productions and has been acknowledged with many prestigious awards for her exceptional talents. Lisa wrote the Calgary Board of Education Accredited Student Dance Teacher Training Program to create well-trained assistant and student dance teachers. She is thrilled to do what she does best; work with the dancers, create new pieces, and watch Premiere Dance Academy students grow into talented and inspired performers.
Jodi Aasen
Eurhythmics Dance Studio in Cochrane Alberta
At the age of just 4 years old, Jodi found her love and passion for dance. For 14 years, Jodi studied ballet, tap, jazz, Lyrical, and musical theatre in Calgary, AB completing various examinations in ballet (Royal Academy of Dance, Chechetti, D.E.S) tap and Jazz (Al Gilbert, B.A.T.D) and participated in various competitions and festivals throughout Alberta. At the age of 18 , Jodi began her teaching career by sharing her passion for dance out of community centers in Calgary and the Cochrane area. In 1997, it was time to settle. Jodi settled in the beautiful town of Cochrane, AB where she opened and successfully established Eurhythmics Dance Studio, Inc. From here she then became a certified instructor and member of the Royal Academy of Dance and has also obtained certification with Acrobatic Arts, Module One. Jodi continues to further her studies and education in tap, jazz, ballet, lyrical, contemporary and musical theatre by attending various seminars throughout Canada and the US.
In November of 2016, Jodi became a certified instructor with Rhythm Works Integrative Dance. Creating the "Happy Hearts Program" Jodi is very excited to have a local dance program for incredible children with individual learning differences and special needs.
Jodi's main focus for teaching is to foster love and passion for dance in each individual in a safe and supportive environment – while providing equal opportunity for ALL children who wish to dance.
-------------------------------------------------
Tasha Lawson
TRI TONE Productions
Tasha took dance as young girl and into her teens at ACAD....She has a well established career in dance and has made a strong mark in tap with TRI TONE.
Tri-Tone Productions was founded by Tasha Lawson in 2008. The Company is dedicated to creating a vibrant, inspired, creative, and collaborative tap dance and percussive arts community in the City of Calgary.
"My vision has been to provide Calgary's young artists with world-class training in tap dance and the percussive arts. To expose students and audiences to the broader international landscape, inspiring them to carry forward the history of the art form, while exploring their personal creative voices. I believe that when curiosity and inspiration are ignited in students, work ethic, technical skills and creativity are elevated." – Tasha Lawson, Founder and Artistic Director
A key component of the Tri-Tone program is providing opportunities to share and celebrate the passion and talent of young performers. Partnerships with the National Music Centre of Canada, Decidedly Jazz Danceworks, Jazz YYC, and others, provide for multiple collaborative and innovative community performance opportunities throughout the year
-------------------------------------------------
Miss Dawn
Dawn, owner and director of Dawns School of Dance, has been dancing since she was four. She was born and raised in Carstairs, but started her dancing career in Calgary under Allan Cozzubbo, where she won many awards and scholarships. Dawn trained competitively for 13 years in all forms of dance, and then opened her own studio. ⁠⁠
⁠⁠Dawn specializes and teaches jazz, ballet, pointe ballet, tap and acro.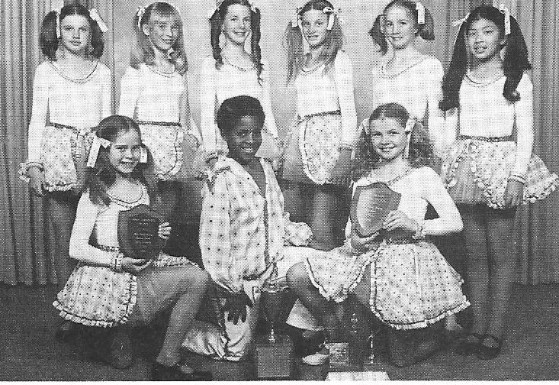 Dawn Marie top left...in a tap line -------------------------------------------------
Lisa Barlage Rootsaert
Lisa Rootsaert is a well-known choreographer/instructor for various dance
organizations across Western Canada. Lisa currently celebrated her 25th
Anniversary season as Artistic Director with the Camrose Academy of Dance as
well as continues to be an active senior instructor/choreographer with the
Academy. Disciplined in tap, jazz, ballet, lyrical, musical theatre, acro,
contemporary and modern, Lisa has traveled extensively with much success
across Canada, the United States with her dance career as a performer, teacher,
choreographer, adjudicator and now festival director/owner of Dance Roots Inc.
Sizzle and Inferno Dance Festivals.
As an amateur dancer, Lisa trained at the well renowned Allan Cozzubbo
Academy of Dance in Calgary, Alberta and extended her learning at various
dance training centers in Los Angeles, New York, Las Vegas, and Western
Canada.
Family Photo Above
Wayne, Lisa, Hailey and Payton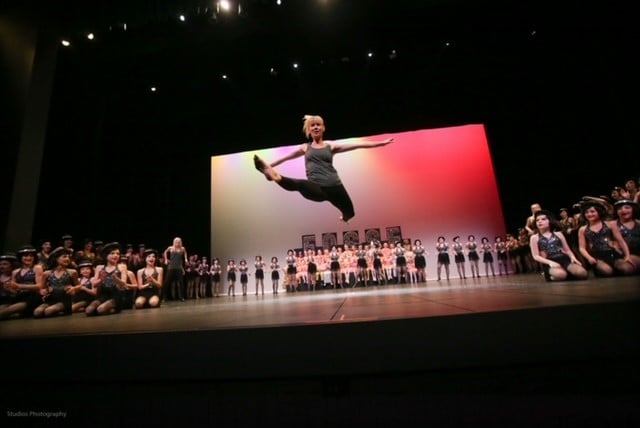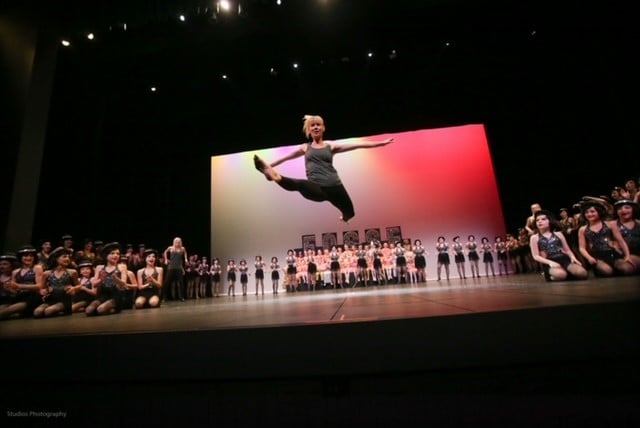 Lisa leaping through the air at a year end show.
If you want your Dance Career posted on this site..send text and pictures to my email address.
allanjcozzubbo@gmail.com
-------------------------------------
Lysia after ACAD went on to have an exciting dance career including dancing professionally, creating amazing choreography, and teaching.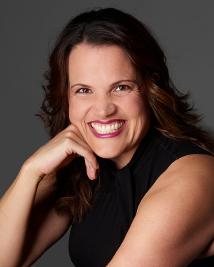 -------------------------------------------------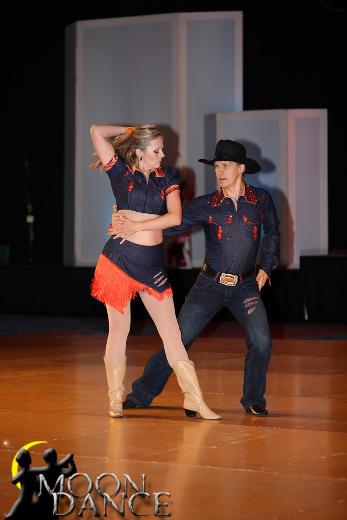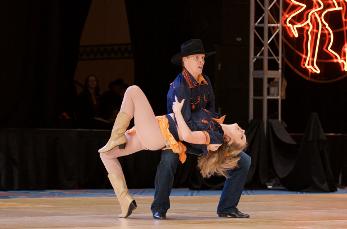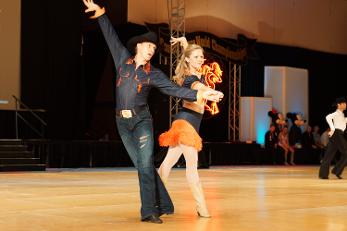 Cha Cha division Worlds 2012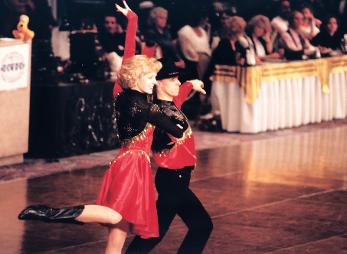 UCWDC .."United Country Western Dance Council".
**2011 Calgary Herald's Reader's Choice Award for the Best Dance Studio
---------------------------------------------------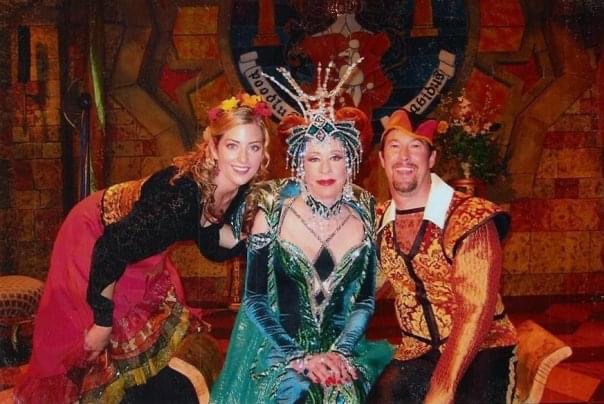 Friend Andrea...Carol Burnett...Stephen Findlay...in Once Upon a Mattress.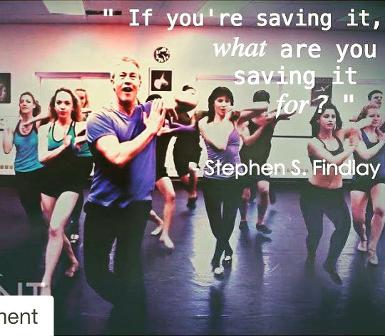 If your saving it..What are you Saving it for ??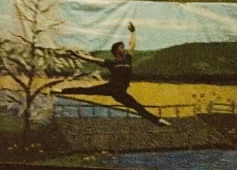 Stephen Scott Findlay --Pictures above
Stephen was recently chosen
to do some choreography for the new CBC series "Moonshine"
He is also a sought after
teacher and adjudicator,
-------------------------------------------------
Sean Cheesman - Creative Director, Producer and Choreographer
Sean Cheesman is an internationally renowned Choreographer, Creative Director and Producer. Born in Trinidad and Tobago, raised in Calgary, Canada and trained in New Yor City, Sean's career began at 17 when he appeared in Michael Jackson's 'Bad'.
From there he has worked with some of the world's top entertainers including Michael and Janet Jackson, Prince, TLC, Vanessa Williams, Carmen Electra, Tina Turner, Queen Latifah, Cher and Britney Spears. He has won 2 MTV Music Video Awards for choreography in Michael & Janet Jackson's "Scream" and Prince's "Cream" videos. Sean also appeared and choreographed in the Warner Brothers film 'The Bodyguard' starring Whitney Houston.
-------------------------------------------------
--
Joy McIlwain has been involved in the dance industry since the age of three. First beginning Ballet lessons as a shy little girl, this turned out to be a lifelong activity and career. Taught in Calgary by the Allan Cozzubbo Academy of Dance, Joy realized that dance was something that had become a part of her. Joy has many accomplishments behind her and her hope is to share her knowledge of dance with her students in order to give them the same opportunities and encouragement that her teachers and mentors have given her. Throughout her career, Joy was able to gain much recognition and success. Winning many highpoints and scholarships as a young dancer lead to her dancing with the Calgary City Ballet which has now been integrated with the Alberta Ballet Company. She was able to attain her Advanced Certificate with the RAD Ballet syllabus, in which she received Honours ~ one of only five Canadians to have achieved this standard until that point in time. Joy has been asked to adjudicate many dance competitions throughout Alberta. Although known especially for her extensive knowledge of Ballet / Lyrical, she also has much experience and knowledge in Jazz, Tap, Acro and Baton.
-------------------------------------------------------------
Jorden's words below.
"Over the past four decades I have performed, created, taught, and learned from a wealth of artists and organizations across the globe – I am incredibly excited to share my artistic experience, knowledge and love for dance with Orlando. Working with Orlando Ballet over the past year has been a rich and rewarding experience. As the new artistic director, I look forward to the cultivation and development of the artists, students, and repertoire of this outstanding organization," Morris said. "My commitment to our audience, patrons and donors is to produce
"Jorden's remarkable creativity blended with his depth of business knowledge and experience, made him the clear choice as Artistic Director," said Board President Jonathan Ledden. "We've had the good fortune to get to know Jorden well and to experience his talent and vision. We are inspired by his skill, innovation and enthusiasm which have already significantly impacted the Orlando Ballet organization."
-------------------------------------------------
Visit the following link and see Lisa in the studio teaching her class.
https://calgary.ctvnews.ca/video?clipId=587764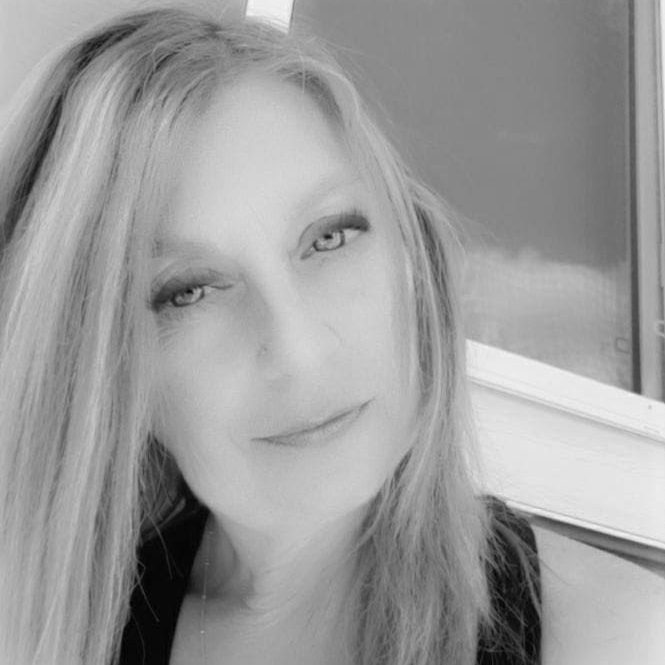 Lisa took dance at ACAD as a young girl and into her teens. She went on to teach at Premiere and eventually became owner and Artistic Director. Her and her husband Todd operate Hat's off Management Group. A business that promotes talent in the young generation.
This is a work in progress
Jodi was with ACAD for a number of years....she went on and was
Jodi and Allan at the 2013 ACAD Reunion.
-------------------------------------------------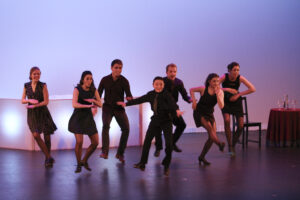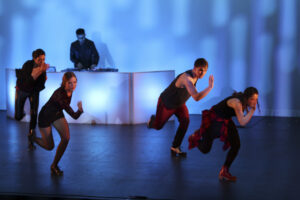 Visit the following sites
https://www.youtube.com/watch?v=YOmF-xMJ7jw&t=3s&ab_channel=TashaLawson
Tri-Tone Dancers have been invited to perform at Chicago Human Rhythm Project, New York City Tap Festival, Third Coast Rhythm Project, Vancouver International Tap Festival, Toronto Rhythm Initiative, Alberta Culture Days, Mayor's Luncheon, Lilac Festival, Heritage Park, Calgary Stampede Youth Talent Showcase, Calgary's Rhythm, Body and Soul Tap Festival, and much more. Alumni have been accepted into prestigious advanced placement programs such as the School of Jacob's Pillow and Luthier School in Barcelona, Spain.
We help to promote and preserve the art form in our community, and are instrumental in the development of strong, confident, creative leaders of tomorrow.
-------------------------------------------------
Dawn Marie Fox-Jackson
Dawn is on facebook and has a very successful school. She teaches recreational and competitive styles of dancing. Mr. C. adjudicated in Red Deer a few years back and saw some of Dawn's excellent work.
mi

dajackson@yahoo.ca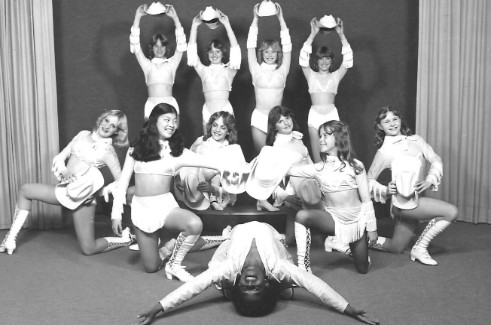 Dawn Marie top left in another tap line-------------------------------------------------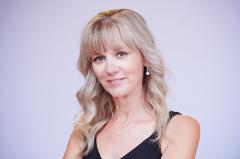 Lisa Barlge Rootsaert
Lisa has worked extensively with professional dance companies such as the
Alberta Ballet, Jorgen Ballet and Victoria Ballet Company auditioning amateur
dancers, training, and preparing them to share the stage with these companies.
Dancers under Lisa's training have moved on and grown into exceptional
professional dancers, choreographers, and performers across North America.
Lisa has participated in various performing arts, television, modeling, stage,opening ceremonies, and adjudicating events.
Lisa is a passionate dancer, instructor and choreographer and hopes to instill in her students the enthusiasm, joy, and love she has for the amazing art that is dance.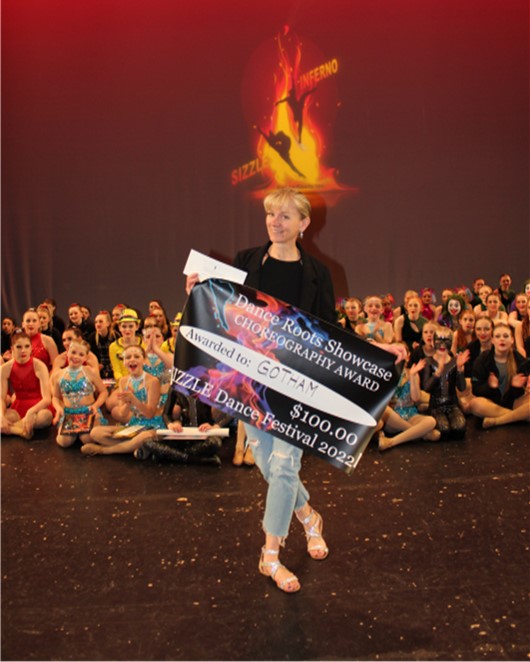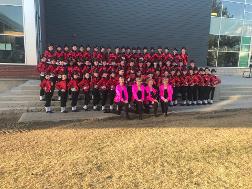 Lisa's "Michael Jackson" production..front we have Trudy, Hailey, Ellen Barlage, and Lisa
A Native Calgarian, Ms Lysia (Lee-sha)began her dance journey at age 3 and over time layered her dance dimensions with tap, jazz, musical theatre, Ukrainian dance, and modern.
Her professional career started at the age of 12 in the Young Canadians Dinner Theatre production of "Annie". Her love for the stage brought her to the position of Principal Dancer and Soloist with Calgary's "Suzirya Ukrainian Dance Theatre" with whom she has performed for many audiences locally and around the world. As a choreographer, Ms Lysia's work has been awarded for it's artistry and her dancers are often identified as having a strong foundational technique. She strives to bring out the best in each dancer individually, while building the strength both physically and mentally, and to have an understanding of how their body needs to move to accomplish their dance goals.
-------------------------------------------------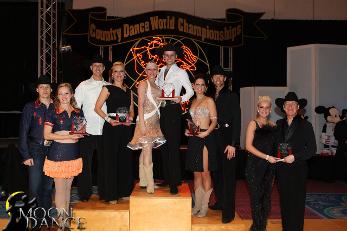 Worlds 2012 Open Division 1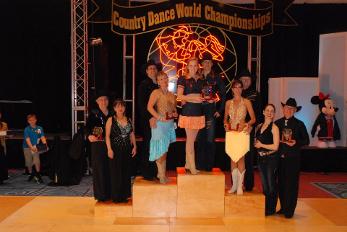 1st place Diamond Division
at the Worlds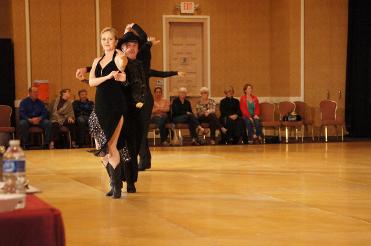 Pro am-- Cindy with Blake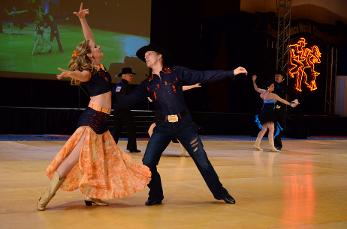 Night Club Division Worlds 2012
Cindy and Richard teach Country, Swing, Ballroom, and line dancing at their studio "Rhythms of Dance". They are both Master Level Judges on the UCWDC Circuit.
Some of their Many Accolades:
**UCWDC World Championships Richard 1st place top Male Teacher 2013
**UCWDC Worlds Richard and Cindy became world champions after a 15 year hiatis from the competitive circuit in 2012
--------------------------------------------------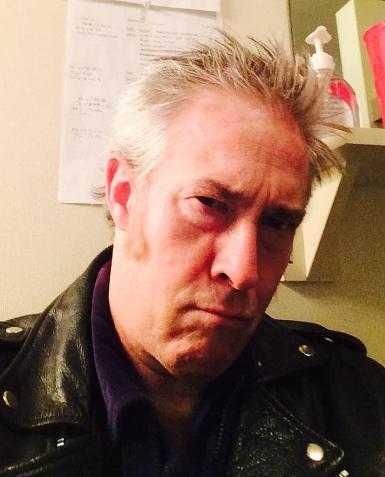 Stephen Scott Findlay (Bio)
Steven started his dance lessons as a boy with Barry McClinton in Abbotsford and then came to ACAD. After ACAD he went on to study at the Edmonton School of Ballet.
He began his dance career with the Alberta Ballet & then later with Ballet North where he spent four seasons as a soloist..
Selected theatre credits include;
The Priest in Mama Mia and Lank in Crazy For You, for
the Capitol Theatre in Port Hope. Mr. Braithwaite in Billy Elliott for the Royal ManitobaTheatre Centre. Jeff Moss in Bells Are Ringing, for the Confidential Musical Theatre Project. Mary Poppins, for the Citadel, Theatre Calgary, and The Capitol Theatre in Port Hope. Mirvish Production's The Sound of Music where he also acted as Resident Dance Captain. Oliver for Drayton Entertainment, Joseph and the Amazing Technicolor
Dreamcoat, three seasons with the Charlottetown Festival where he played in Anne of Green Gables, Guys and Dolls and Puttin on the Ritz, Peter Pan and Robin hood the Pantomimes at the Elgin Theatre, Forty Second Street and Crazy For You at Huron County Playhouse, SwingStep an original Canadian Musical and numerous others.
Movie and Television credits include;
Queer As Folk, The Gemini Awards, Stormy Weather, SuperStar, Once Upon A Mattress, HairSpray, Mulroney The Opera, as well as
numerous television commercials.
He has had the good fortune to work with great artists
such as Donny Osmond, Shania Twain, Ernie Coombs, (Mr. Dressup), Rex Harrington,
Traci Ullman, Louise Pitre, Carol Burnett, Mathew Morrisson, Denis O'Hare, Tony
nominated choreographer Arlene Phillips and Tony Award winning choreographer
Kathleen Marshall.
-------------------------------------------------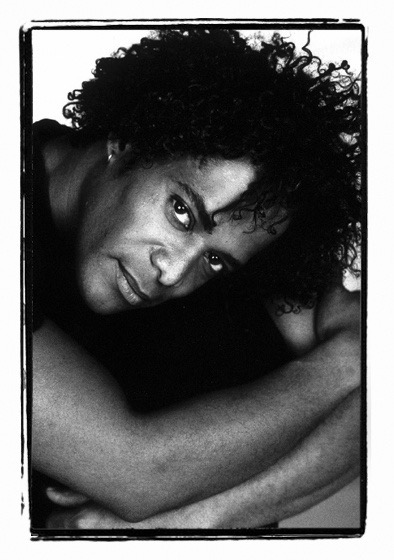 He is well known for his role as a Choreographer and judge on 'Dirty Dancing: Time of your Life', the popular T4 show 'Musicool' and he is a staple on 'So You Think You Can Dance' USA, Canada and UK. He is also a Creative Director for the world renowned Swiss based Art On Ice, working with Jessie J, Nelly Furtado, Chaka Khan, Aloe Blacc, and many more. ​ Sean has been a part of the explosive popularity of the dance industry since the days of MJ and continues to shape it with this new venture. As the Creative Director of SCC he brings creativity, experience, and unique vision to the forefront.ll known for his role as a Choreographer and judge on 'Dirty Dancing: Time of your Life', the popular T4 show 'Musicool' and he is a staple on 'So You Think You Can Dance' USA, Canada and UK. He is also a Creative Director for the world renowned Swiss based Art On Ice, working with Jessie J, Nelly Furtado, Chaka Khan, Aloe Blacc, and many more. ​
-------------------------------------------------
She teaches the RAD Ballet Syllabus and has her teachers certificate with this organization which is headquartered in London, England. She also teaches Tap and Jazz with the ADAPT syllabus. Joy feels that these two exam syllabus' are the most beneficial to the students and finds that they include excellent training exercises to fully strengthen and train young students in their technique.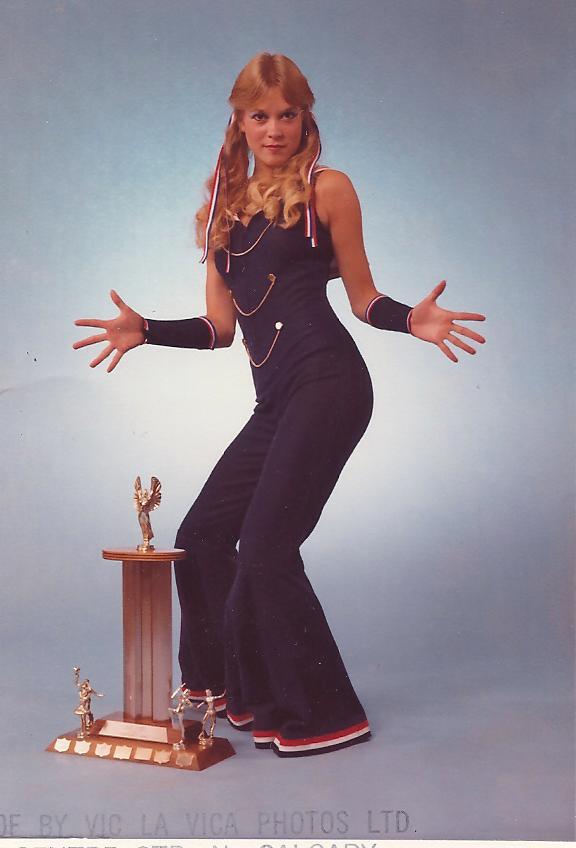 ------------------------------------------------
About Orlando Ballet:
Founded in 1974, Orlando Ballet is Central Florida's only fully residential professional balletcompany. Orlando Ballet produces year-round main stage productions at the Dr. Phillips Centerfor the Performing Arts and Harriett's Orlando Ballet Centre, featuring timeless masterpiecesand innovative contemporary world premieres, achieving the highest level of professionalismand artistic excellence. Orlando Ballet promotes dance education through communityenrichment programs, performance lecture demonstrations, the renowned Orlando BalletSchool, and Orlando Ballet II, a second pre-professional company to train and support dancersas they approach the start of their dance careers. For information about Orlando Ballet, please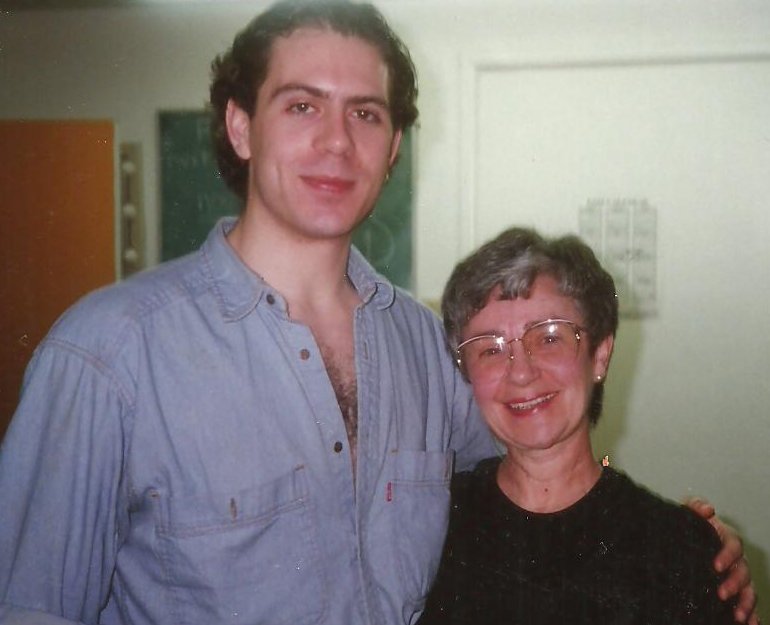 Jorden with Lynette Fry Abra above
-------------------------------------------------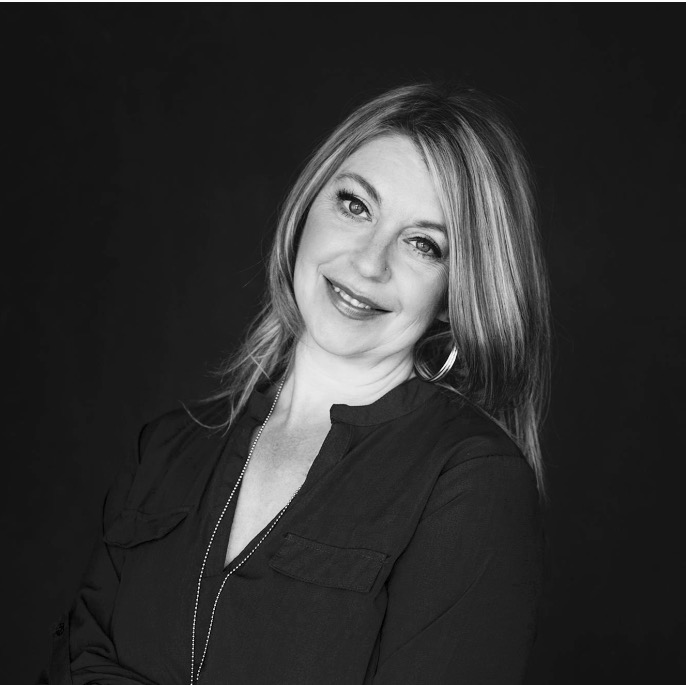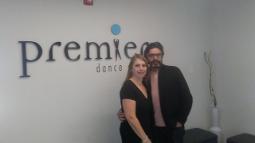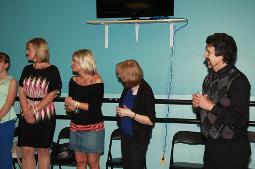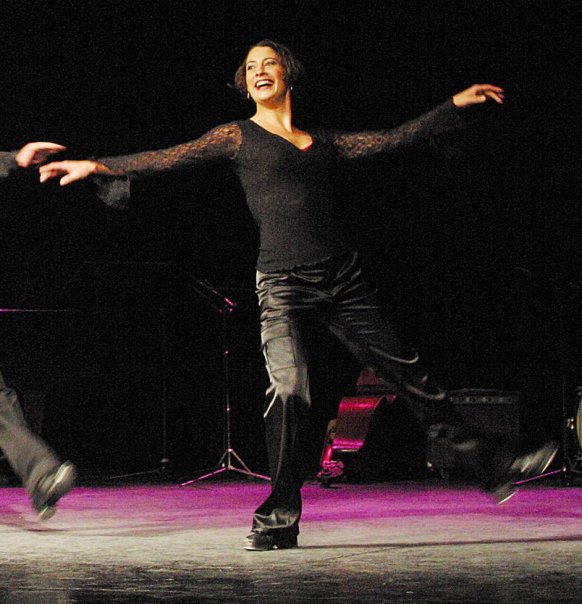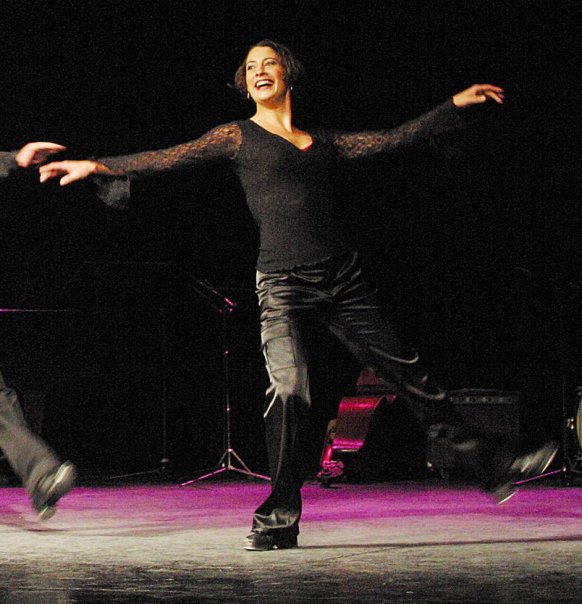 -------------------------------------------------
A friendly and professional dance studio - Offering classes in recreational and competitive dance. DSD has been operating in the community for over 35 years. ​ We offer classes for ages 3 and up. ​ Our dancer's have the opportunity to take part in International travel and competitions. We fundraise and seek community sponsorships and partnerships through volunteering to make these events happen.
Our dancer's have the opportunity to take part in International travel and competitions. We fundraise and seek community sponsorships and partnerships through volunteering to make these events happen.
-------------------------------------------------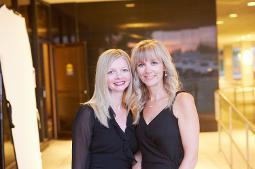 Trudy Barlage with Lisa above. They both are with Camrose Academy of Dance.
Ms. Rootsaert has qualifications and training in Al Gilbert, RAD, ISTD, BATD,
Acrobatic Arts, and continues to take classes and expand her knowledge with
dance masters around the world each season to provide new technique and
create innovative and evolving choreography. Lisa is also a member of the PAA
(Professional Adjudicators Association).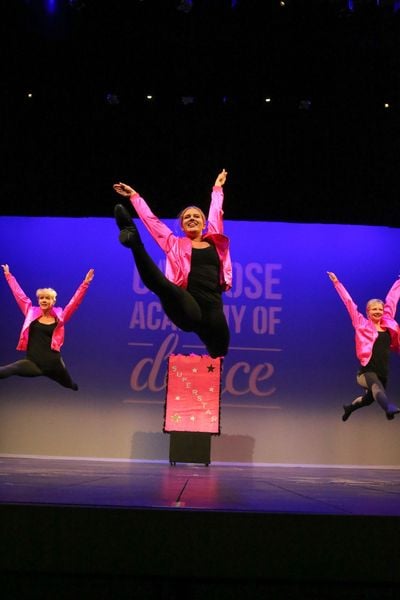 As a choreographer, Lisa has received numerous accolades,
choreography awards and championships from highly respected dance
educators, adjudicators, dance organizations and competitions.
Lisa is on Facebook and Instagram –She has a personal page on both and has pages for both Sizzle Dance Festivals/Dance Roots Inc and Camrose Academy of Dance. Dance Roots Inc. Is run by myself and my husband of 27 years Wayne Rootsaert. We currently run 2 events out of Camrose Sizzle Dance Festival and Inferno Dance Festival.