Welcome to the Official ACAD Site
Guide yourself through the navigation pages above the video!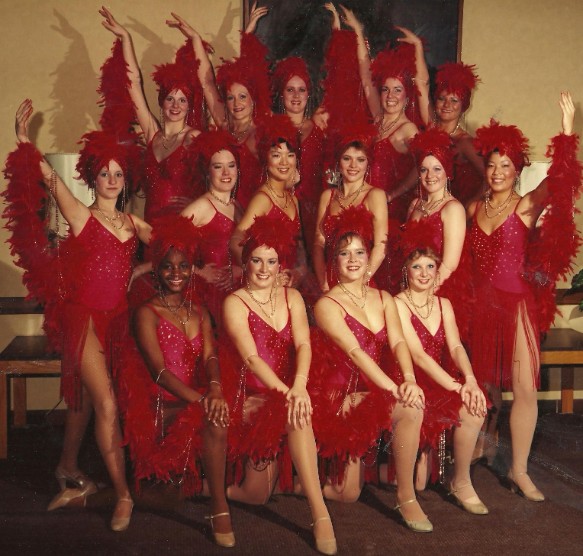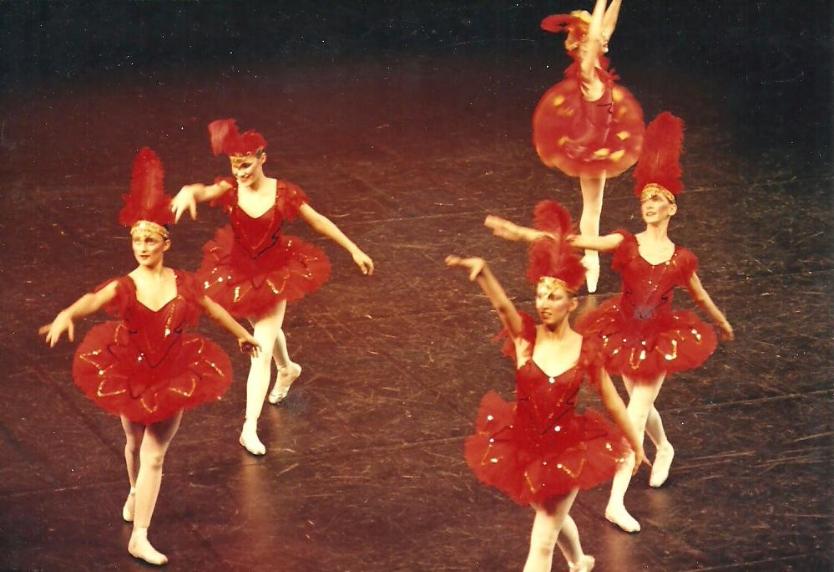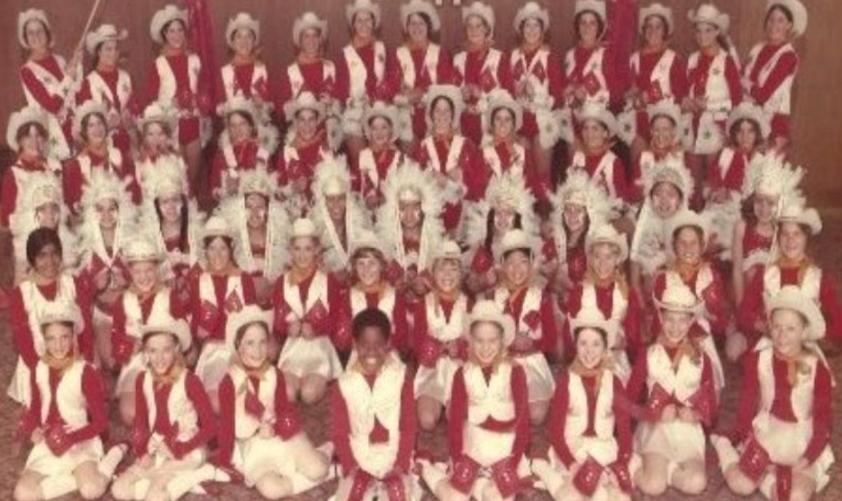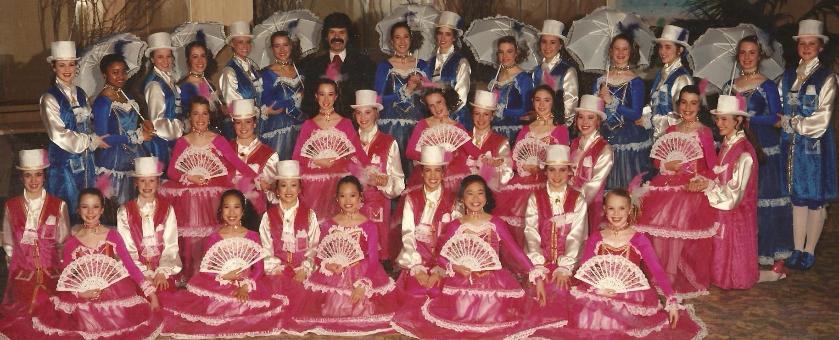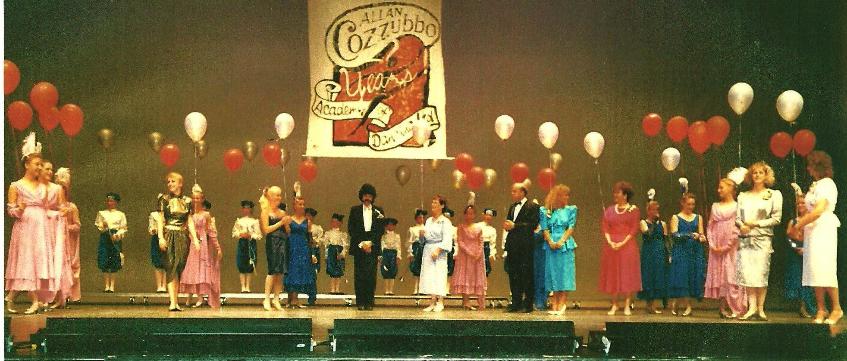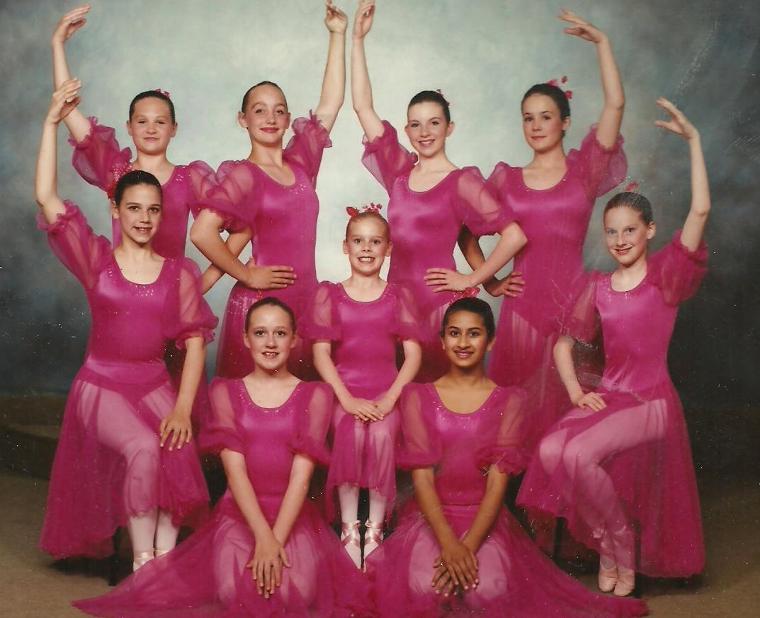 Pictured to the left are the Calgary Rockettes-This was a performing group we formed, as an outlet for "Dance Enthusiasts" both Teachers and Students. We can see Carol Nielsen*, Shirley Nielsen Wayte, Kellie McQuiggin, Jane Southwood Lizotte, Corrina Giede, Cheryl Flewelling, Patti (Trish) Westin DeCoverley*, Pamela Wood Drummond, Cindy Dotzler, Kari Ikeda, Adele Odagaki Hamer, Sherry Shamon*, Lisa Martin Fried, Allyson Pope, Cindy Greasley and Allison Joseph from Expressions.Other dancers named later.
**( See "In Memory Of" Navigation Page for information on the passing of Carol Nielsen-Sherry Shamon- Patti (Trish) Westin DeCoverley
To the left FIREBIRDS -from Mrs. Abra's Ballet Night at the University Theatre
This Production Picture was done in 1975 (left) as a Celebration for Calgary's 100th Birthday. The Adjudicator gave the number 100%. Sadie Simpson, an examiner for the BAT D (See Picture of Sadie ..in memory of) was the adjudicator, and she held up the festival in Edmonton to see if she could give a mark of 100% to a Dance. The Committee said it was fine. So our Song and Dance number, got the accolade of 100%. From then on, the longer numbers with a large number of pupils were called Productions. Thank you Sadie...the beautiful Lady. HAPPY BIRTHDAY CALGARY.
The annual "Vienna Ball" Left held at the Westin Inn Calgary....Mrs. Abra's beautiful work. Mr. C. in the back row.
Celebrating-- 25 years... left on stage at the Southern Alberta Jubilee Auditorium. The School crest flying above.
Ballet Group--Lots of familiar faces...now all young ladies--Who can YOU name??