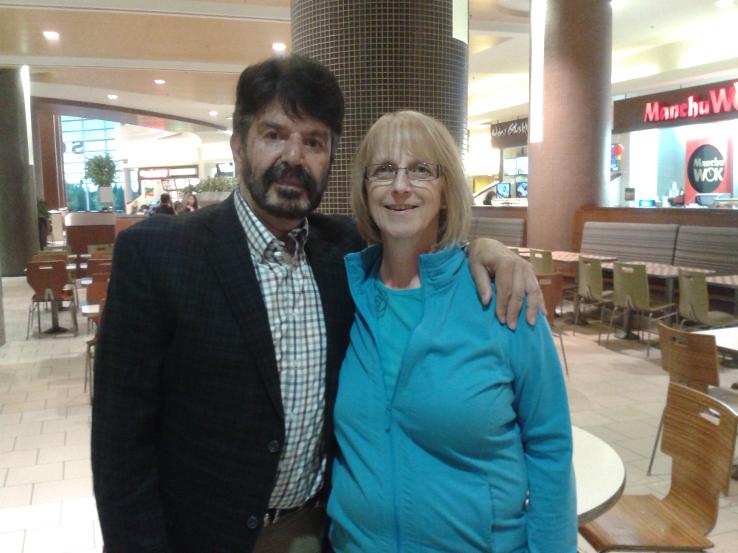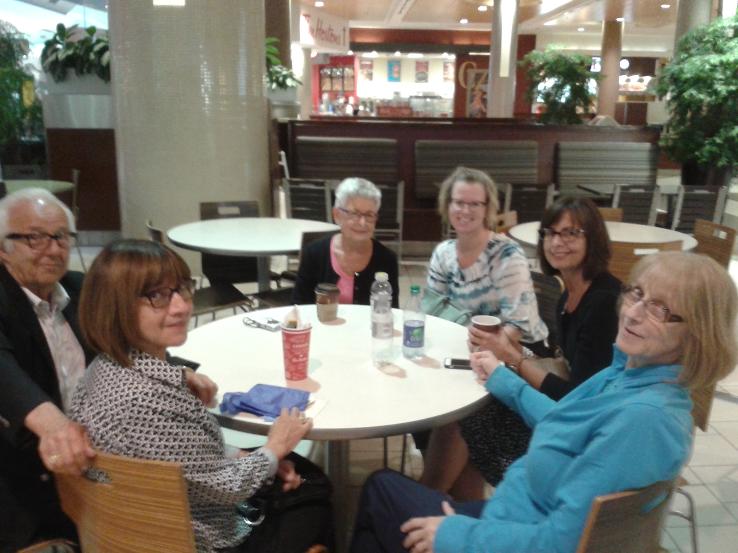 Left to right..Linda McTighe Pap, Joe Pap, Carol Ann Schmierer, Kira Greasly, Deanne Schmierer, Debbie Black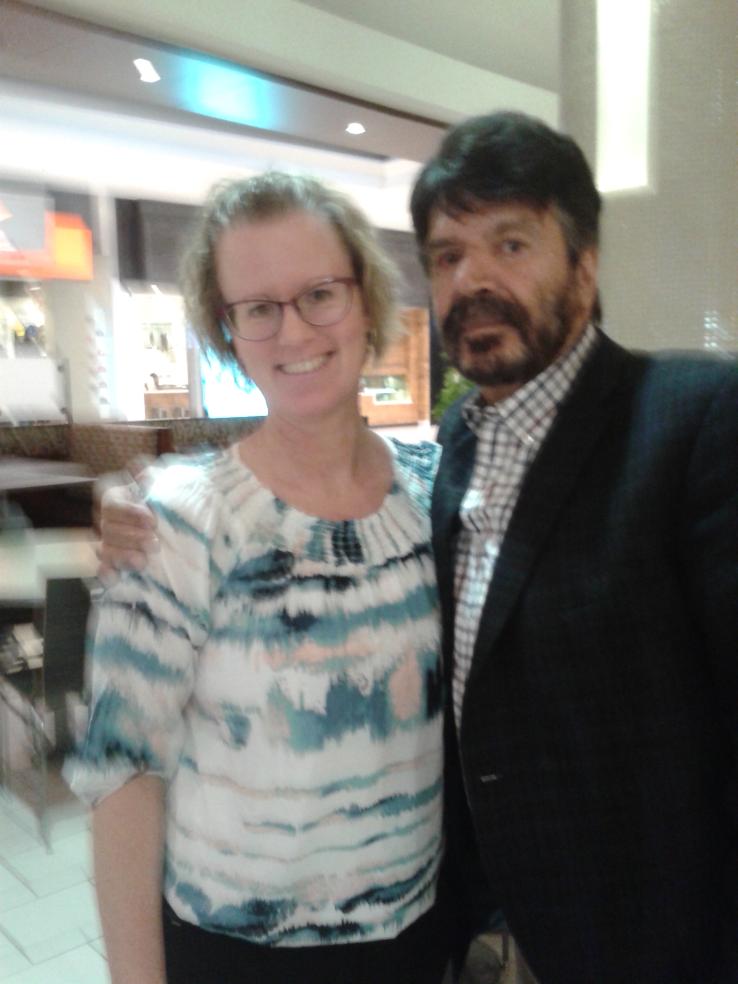 News below from Marlene Sorenson...Trudy and Laura's Mom...
Just to let you know that things are exciting in our family. Laura's daughter, Sydney, joined Young Canadians this past year, having left the rigors of competition with Dance Explosions. She passed her major ballet exam in May. She Graduated from grade twelve. But more exciting is the fact that she is on stage during every segment of the grandstand show which begins this Friday. She is media relations for YC. I'll get Laura to send you some pictures.
Pictures to the Left and below taken at South Centre Mall Food Court...August 2017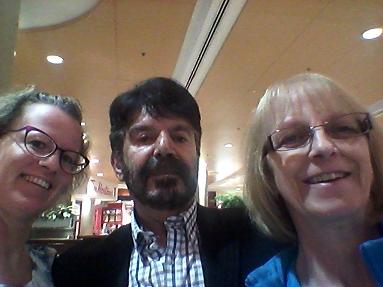 Kira Greasly, Allan and Debbie Black.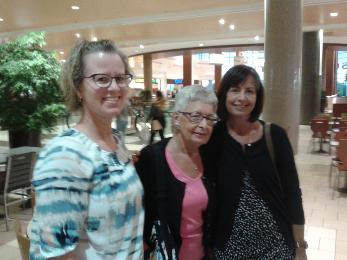 Kira, Carol Ann Schmierer, Deanne Schmierer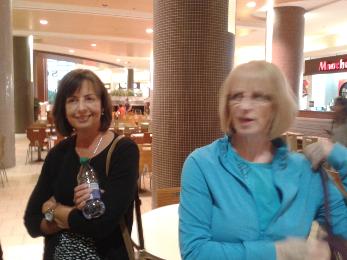 Deanne Schmierer, and Debbie Black
If you want to add anything to this navigation page. send the news or pictures to allanjcozzubbo@shaw.ca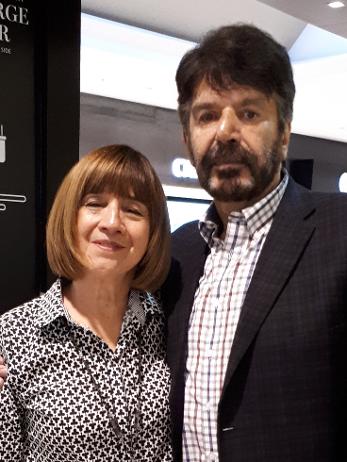 Linda McTighe Pap, and Allan....Linda is our 1st Pianist's daughter (Margaret Cozzubbo McTighe)